Chen, Valencia getting close to rejoining KC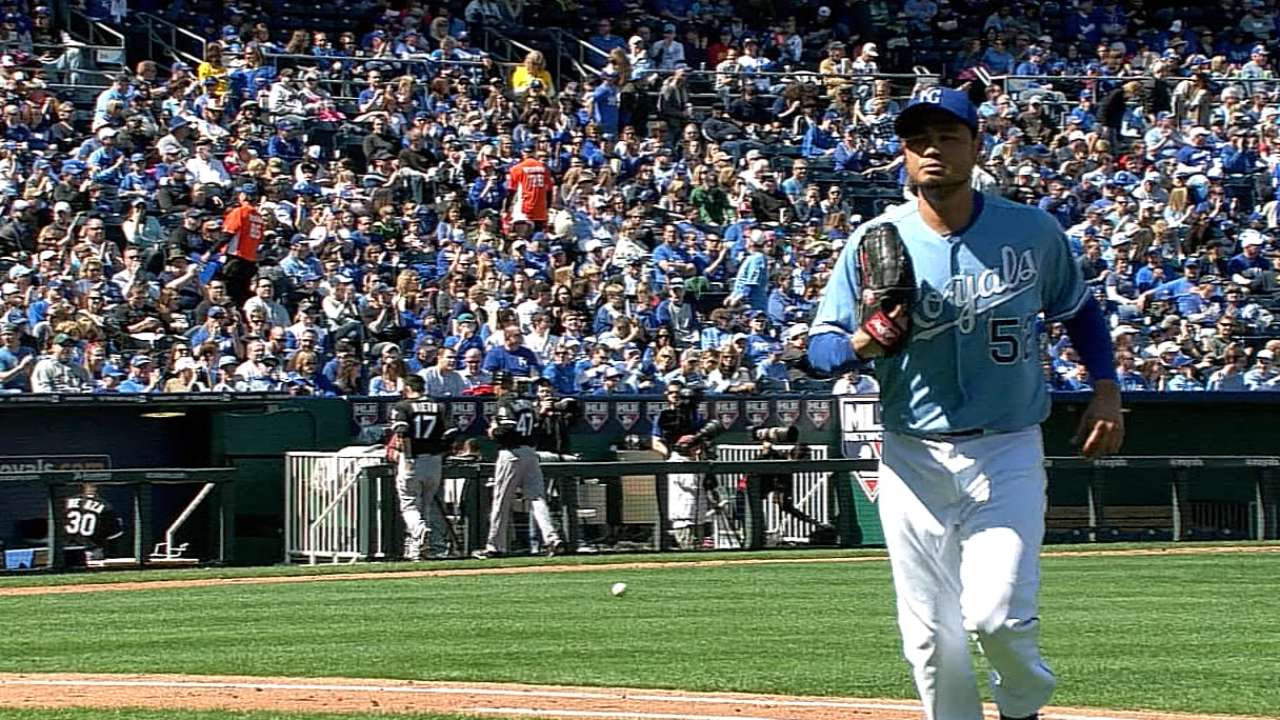 KANSAS CITY -- The Royals needed to clear a spot on their 40-man roster for the return of outfielder Justin Maxwell so they opted for a short-term paper move although, on the surface, it sounds long term.
Pitcher Bruce Chen was shifted from the 15-day to the 60-day disabled list. However, because he's been out for so long and the 60 days is retroactive, Chen can come off that list on Tuesday.
And that's likely to happen because Chen, getting over a back injury, had a fine last rehab outing for Omaha and a good side session on Friday at Kauffman Stadium.
Third baseman Danny Valencia (left hand injury) is also about ready to return from Omaha so there'll be more roster moves soon.
"We're going to get Valencia back here real soon so that will help and Bruce is coming back soon," manager Ned Yost said. "So, we've got some moves still to make in the next couple of days."
The Royals have been operating with eight relievers and 13 pitchers overall, and a thin three-man bench. That's likely to change when Valencia returns.
Dick Kaegel is a reporter for MLB.com. This story was not subject to the approval of Major League Baseball or its clubs.