LoMo's brilliant catch saves day for Mariners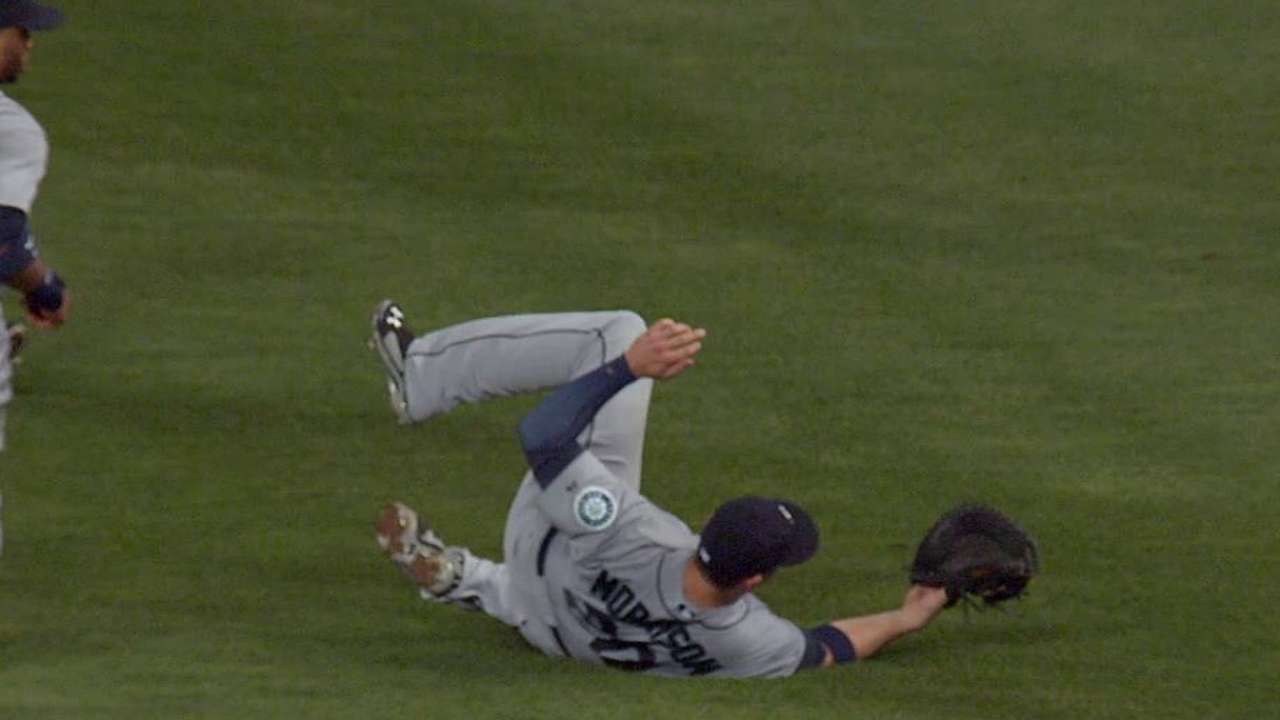 KANSAS CITY -- With the potential go-ahead run on second and two outs, the Royals' Alcides Escobar hit a looper to shallow right; the kind of flare that usually settles perfectly into no-man's land for a base hit.
Mariners first baseman Logan Morrison knew that snagging it and preserving a tie game would require some improvisation.
"I didn't know which way to break at first, which way to turn," Morrison said. "Those you kind of want to let get over your head a little bit and that way you can run to a spot."
Morrison, with his back to home plate the entire time, made the spectacular catch that played a big part in Seattle's 7-5 win on Friday night at Kauffman Stadium.
Reliever Tom Wilhelmsen acknowledged the slick play with a tip of his cap.
"I'm glad I made the play because it was in a big spot for us," Morrison said.
Morrison contributed with his bat as well. He smashed a two-run homer in the fifth inning, while capping a two-run ninth with an RBI single after Brad Miller's homer off Royals closer Greg Holland snapped the 5-5 tie.
Jackson Alexander is an associate reporter for MLB.com. This story was not subject to the approval of Major League Baseball or its clubs.