Farrell mulling over options for Wednesday starter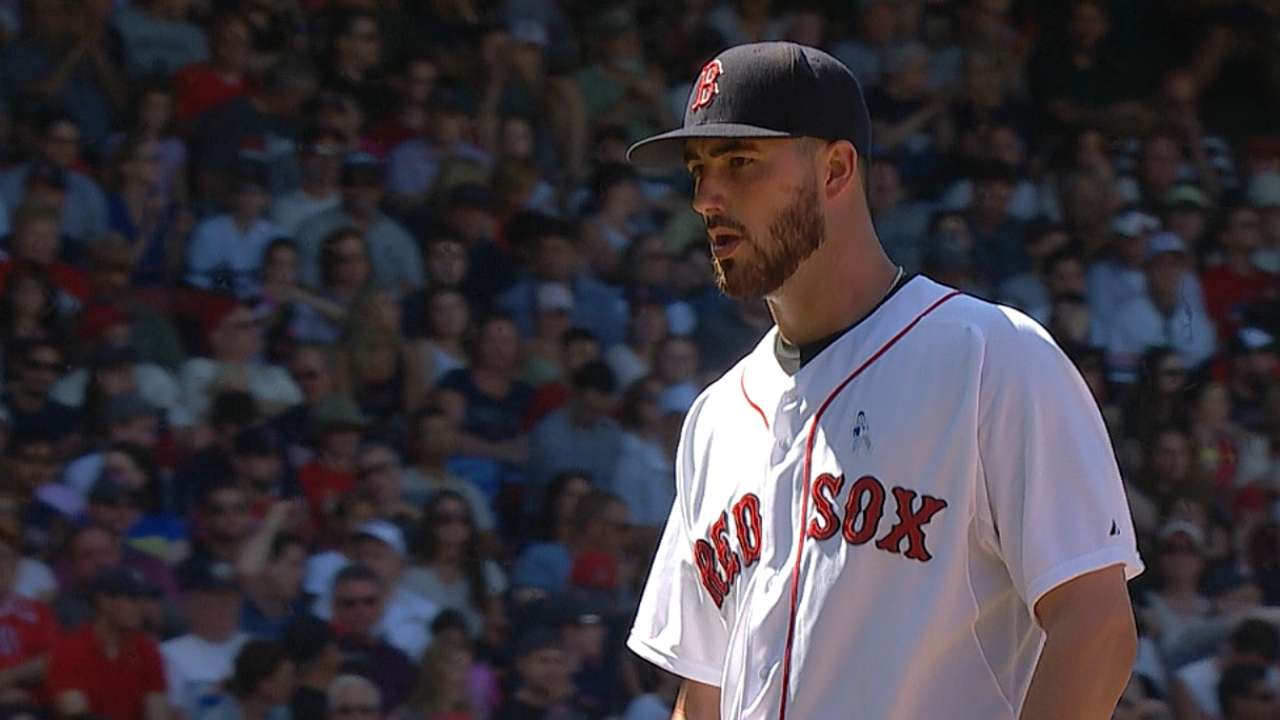 OAKLAND -- Manager John Farrell has not yet determined who will start next Wednesday's series finale in Seattle, but he has plenty of options, including Clay Buchholz, Felix Doubront and Brandon Workman.
"We're kind of taking this weekend to get through and determine who's going to start that third game in Seattle," Farrell said. "It'll be [John] Lackey, [Jake] Peavy and TBA at this point, with multiple options available to us."
Doubront was activated to pitch Friday's game against the A's, his first Major League outing since going on the disabled list May 21 with a left shoulder strain, and another start Wednesday would keep him on schedule.
Buchholz, who is recovering from a hyperextended left knee, was with the team Friday after making his final rehab start the day before, while Workman is eligible to return Tuesday from a six-game suspension for throwing behind Rays' third baseman Evan Longoria.
"I think the most important thing is we're getting guys back to us that are healthy," said Farrell. "We do have a couple of important decisions coming up."
Farrell said he prefers to keep Workman (1-0, 3.21 ERA) in the rotation, and while he might consider moving Workman or right-hander Rubby De La Rosa to the bullpen, he does not currently foresee how it would be maneuvered.
"I don't think we're looking to just move pitchers for the sake of fitting someone in at this point," he said. "As we get through this weekend, the rotation will start to emerge more clearly."
Aaron Leibowitz is an associate reporter for MLB.com. This story was not subject to the approval of Major League Baseball or its clubs.