Giants hope to turn things around vs. D-backs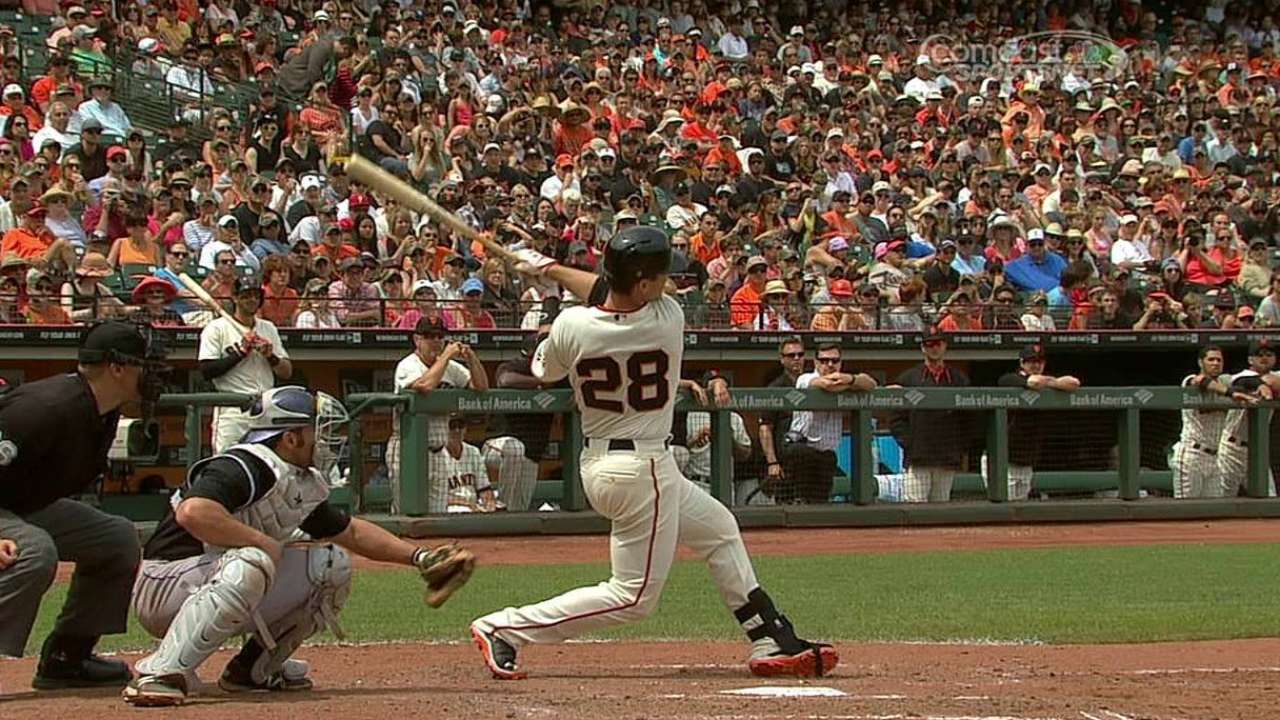 PHOENIX -- The Giants are going through one of the coldest stretches of their season -- they are 2-8 in their last 10 games entering Friday -- but they have a chance to right the ship in a series with a team that's doing just as badly.
The D-backs are 3-7 in their previous 10 games and 8-12 in their past 20. They came into Friday's series opener at Chase Field fresh off a four-game series loss to the Brewers and have the worst winning percentage (.408) in the National League.
"You can always improve on everything," Buster Posey said. "I don't think we're that far off. It's just a matter of getting back in that groove."
Both Posey and manager Bruce Bochy emphasized focus before the series opener. Although the D-backs have had poor results this season, that doesn't mean they can be taken lightly.
"Every game, we think, is the most important game," Bochy said. "There's so much baseball left. You can't ever drop your guard. Any team, any game, that game has to be your focus."
Posey, who played first base for the 13th time this season Friday, has been playing well despite his team's slump. He entered Friday hitting .297 (11-for-37) with a home run in his last 10 games.
"You really just go one game at a time," Posey said. "I don't think you can really pay attention too much to what's happened in the past, good or bad, and just try to focus on the game that you got each day."
Adam Lichtenstein is an associate reporter for MLB.com. This story was not subject to the approval of Major League Baseball or its clubs.