Scutaro's back better, may start rehab stint soon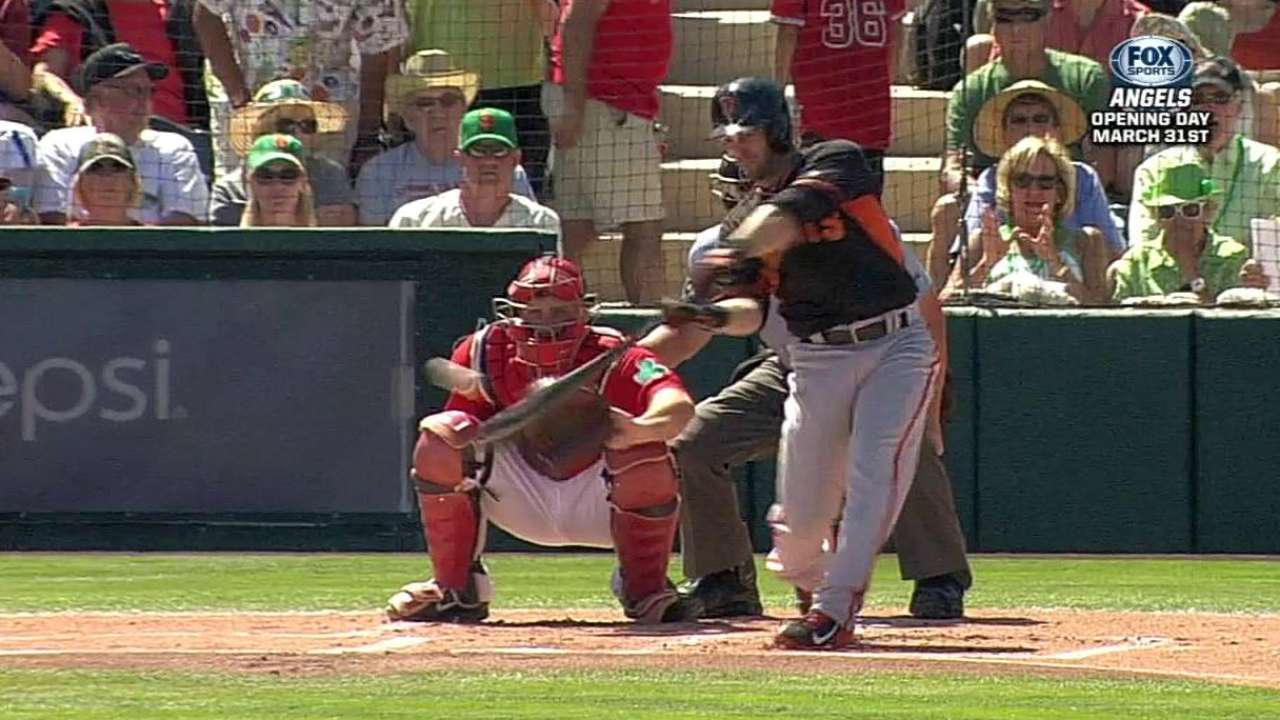 PHOENIX -- Marco Scutaro hasn't appeared in a game for the Giants since Sept. 15, but that may change sooner rather than later.
Scutaro has been on the disabled list since the season began with a strained back, but he said Friday that he has been feeling better.
"Right now, I'm pretty much back to where I was in Spring Training when I got better," Scutaro said.
"I'm just going to try to get ready and go like this and play when my back lets me, and when it won't let me, [I'll] just cheer for my guys. I'm just tired. [I have] been waiting for my back to get better."
Scutaro may start his trip back to the roster with a rehab stint with the Rookie-level Arizona Giants in the next week.
"Maybe get a couple [at-bats], just build, because I have to start pretty much from zero," Scutaro said.
Scutaro said when he does rejoin the roster, he may only play a part-time role.
"[That is] definitely one way to get back," Scutaro said. "Help my team somehow. But I'm just going to be available for whatever. I can help them from the bench, from whatever, pinch-runner or something. ... I'd be more than happy to just contribute."
Added manager Bruce Bochy: "Marco, I think, is frustrated with how long this is taking. In his mind, he's going to try to push this and see if he can get over the hump and get to a point where he can help us in any role that might work for him."
Scutaro was an All-Star in 2013, so to go from a starting second baseman to a potential role on the bench is not easy for him. He said he does not want to rule out returning to the everyday lineup, but when your back is ailing, it isn't always your call.
"You never give up, but sometimes your body makes you kind of understand what's going on," Scutaro said. "I've still got hopes that something's going to come up and help my back get better."
Adam Lichtenstein is an associate reporter for MLB.com. This story was not subject to the approval of Major League Baseball or its clubs.