Sale not buying into Kershaw comparisons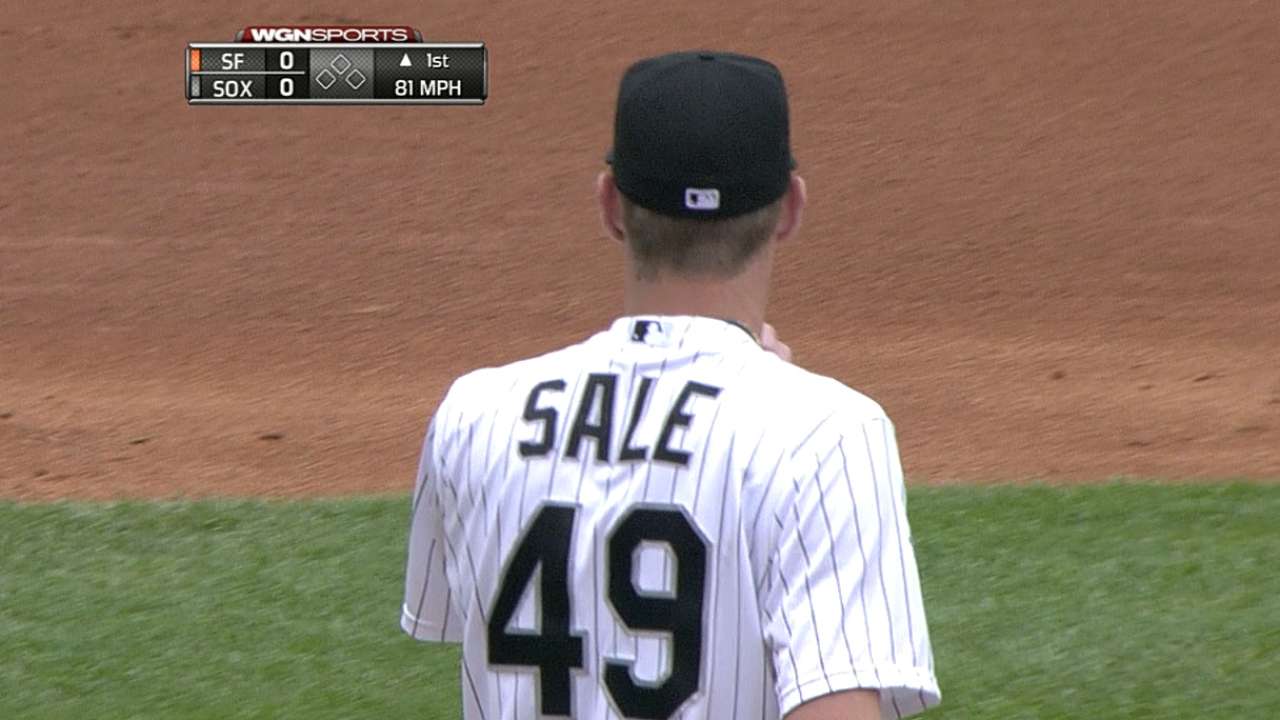 MINNEAPOLIS -- Chris Sale didn't get a chance to watch Clayton Kershaw's no-hit masterpiece against the Rockies on Wednesday night, but he had one reaction after seeing the highlights.
"It took long enough," said Sale with a broad smile of Kershaw. "All kidding aside, that was as dominant of a start as anyone has probably ever had."
At the age of 25, in just his third full season as part of the White Sox rotation, Sale commonly is talked about as one of the best starters in the game and more specifically, one of the most dominant southpaw starters along with Kershaw. Sale laughs at the idea of being mentioned with a two-time National League Cy Young Award winner, although the numbers certainly put him in that upper echelon.
Sale approaches Monday's start in Baltimore with a 2.20 ERA over 65 1/3 innings, having fanned 75 and walked 10, and posting a 2.7 bWAR despite missing five weeks with a flexor muscle strain in his left arm. Kershaw features a 2.52 ERA in 64 1/3 innings, having struck out 86 with eight walks and a bWAR of 2.1 after also missing time to a swollen muscle in his left upper back.
Comparisons to Kershaw certainly are appreciated, but Sale knows the White Sox clubhouse will keep him honest if he starts to believe too much of the hype.
"It's stuff for my parents, my grandmother, my friends to talk about," Sale said. "Being in here, you know some of these guys pretty well being around for a while, and this would not be a good locker room for someone to be arrogant or self-promoting if you will.
"There's a lot of guys in here that keep you humble and make sure your head is screwed on straight. We talk to each other especially about pitching and baseball, but I wouldn't say that I'm by any means calling the shots or steering the car."
Scott Merkin is a reporter for MLB.com. Read his blog, Merk's Works, and follow him on Twitter @scottmerkin. This story was not subject to the approval of Major League Baseball or its clubs.