Danks not letting thoughts of injury creep back in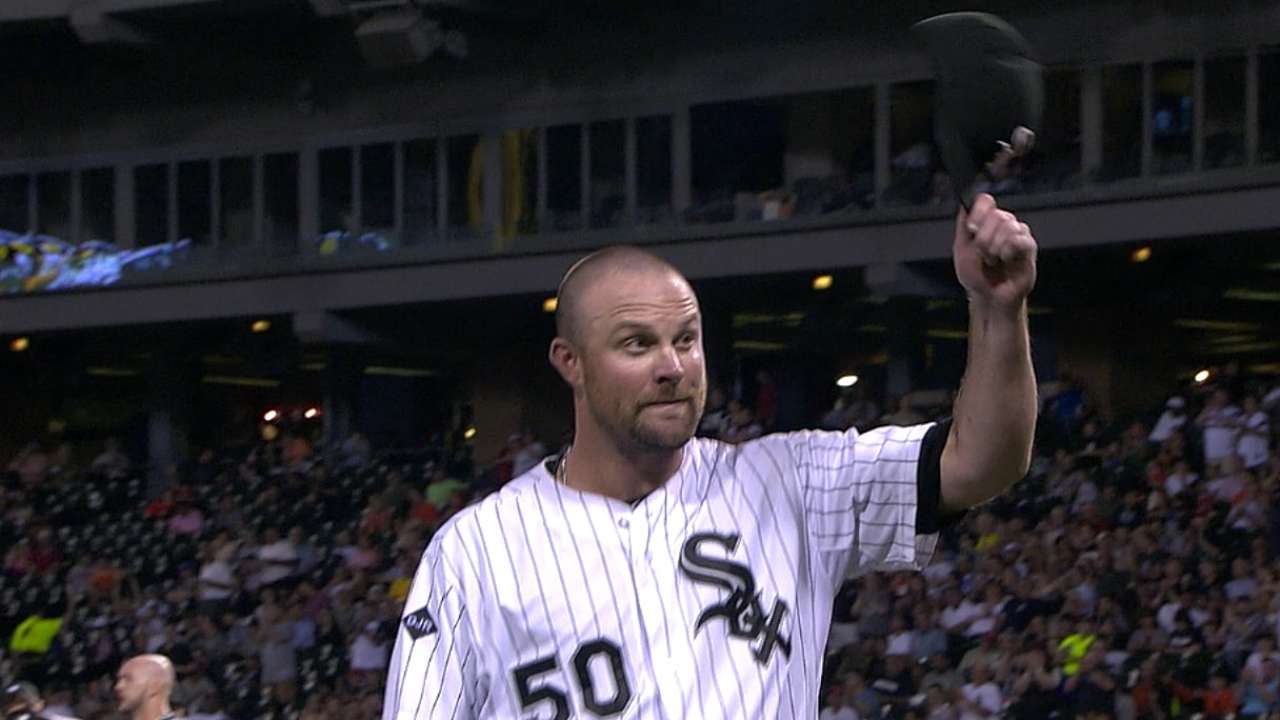 MINNEAPOLIS -- After Gavin Floyd sustained a fracture of the olecranon in his right elbow while pitching Thursday night for the Braves, John Danks texted words of encouragement to his friend and former teammate.
Danks certainly can relate to the fight back to the pitching mound put forth by Floyd following season-ending surgery last May to repair the ulnar collateral ligament and a torn flexor muscle in his right elbow. For Danks, it was arthroscopic shoulder surgery that ended his '12 campaign in August.
But as that comeback progresses and the return reaches consistent big league starts, Danks knows fear of further injury or simply a recurrence can't creep into your mind.
"All of our mindsets is we are on the mound and not thinking about mechanics or anything other than throwing the ball to the glove," Danks said. "I certainly don't want something like that creeping in. Fortunately, at this point, nothing has.
"On my rehab starts, you'd feel something, which isn't out of the ordinary for a healthy guy to feel something a little bit awkward. But you start to worry a little bit. Since I've been back here, I haven't even thought about it."
As for Floyd's latest setback, the reaction among the White Sox clubhouse was that bad things can happen to good people.
"To have something like that, it's scary," Danks said. "I have no doubts he'll be able to come back from it, but [Chris] Sale and I were talking today that there are bigger jerks that don't have [injury] stuff and Gavin being the nicest guy in the world has this stuff happen to him."
"Gavin is one of the nicest guys you will ever meet," Sale said. "It stinks that it happened, but it stinks even more that it happened to him and kind of who he is and how he is."
Scott Merkin is a reporter for MLB.com. Read his blog, Merk's Works, and follow him on Twitter @scottmerkin. This story was not subject to the approval of Major League Baseball or its clubs.