Progress continues with Lee's second bullpen session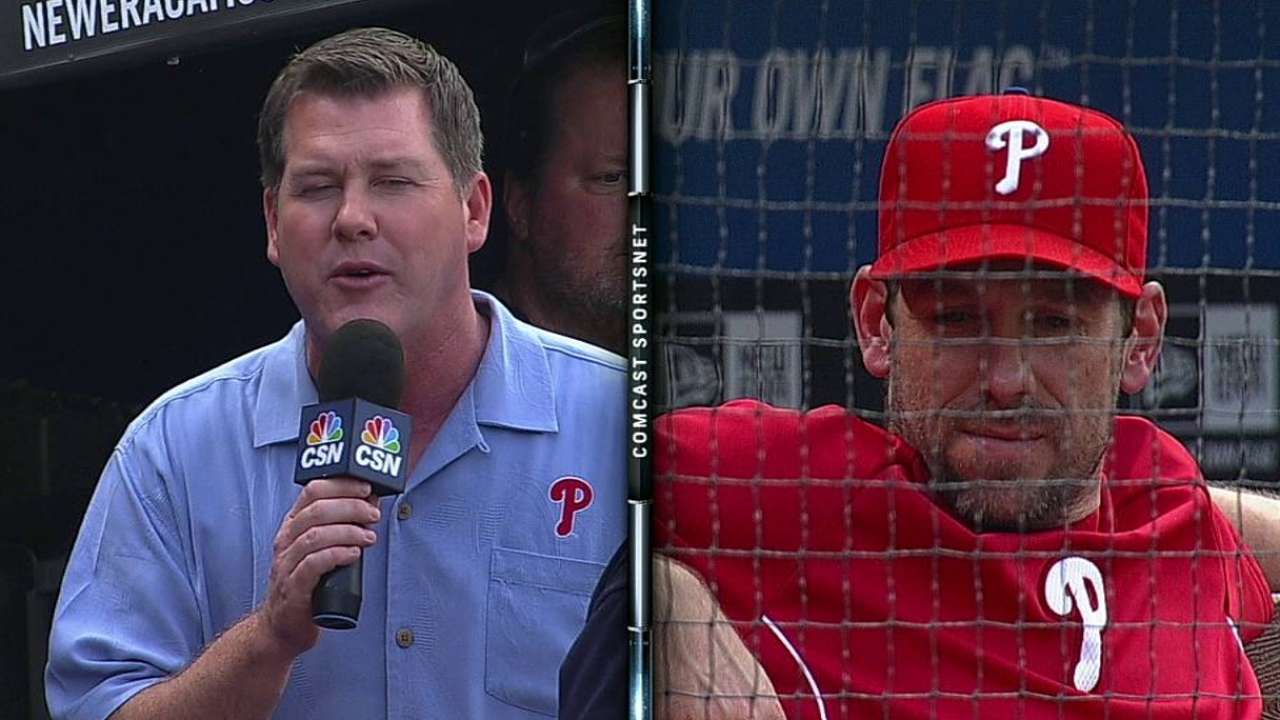 ST. LOUIS -- Cliff Lee took another step toward returning to the Phillies rotation Friday when he threw a second bullpen session at Busch Stadium.
Three days removed from throwing his first bullpen session in Atlanta, in which he threw 20 fastballs, Lee threw 30 pitches in St. Louis with a mix of fastballs and changeups.
The left-hander is working to return from a strained left elbow and has been on the disabled list since May 19. The bullpen sessions mark important progress for his return to the mound.
"It's not 100 percent gone, but it's continued to progress and get better," Lee said. "I continue to do more and more and it's bouncing back good."
Lee, who has said he could potentially return to the mound prior to the All-Star break in July, struggled to describe what feeling still lingers in his elbow.
"It's not pain, but there's definitely still something there. I wouldn't call it discomfort, I would say it's just there," Lee said. "If it stayed the way it was right now I would be fine. Obviously we want it to go all the way away, but I'm going to continue to add more and more stuff to it and see what happens."
Lee posted a 3.18 ERA this season in 68 innings (10 starts) prior to the injury. Rookie David Buchanan has filled his spot in the Phillies rotation and picked up his third win in six starts with 7 2/3 innings of one-run baseball Thursday in St. Louis.
The next step for Lee isn't exactly set in stone, but the lefty said he could either throw another bullpen or a simulated game where he alternates throwing and sitting.
The key to returning to the Phillies rotation, Lee said, will rest with his ability to "throw a substantial number of pitches," which could be anywhere between 80 and 100.
"I want to be able to come in and do my job," Lee said. "I don't want to throw four or five innings and be done. I want to come in and be a normal starting pitcher."
Alex Halsted is an associate reporter for MLB.com. This story was not subject to the approval of Major League Baseball or its clubs.