Plouffe hopeful for scheduled DL return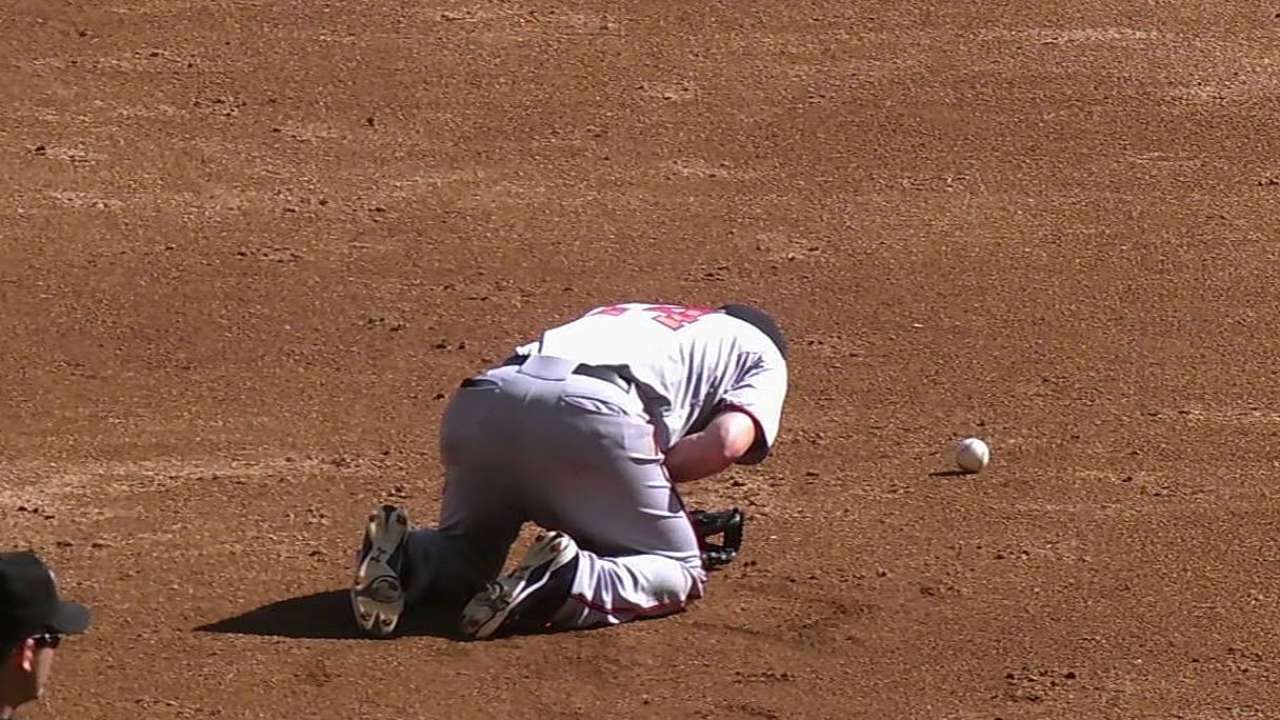 MINNEAPOLIS -- Trevor Plouffe said his rib injury is feeling better, and remains hopeful he'll be ready to be activated from the 15-day disabled list once he's eligible to return on June 30.
Plouffe was officially diagnosed with inflammation between the ninth rib and the costal cartilage on his left side after diving for a ball on Saturday, and was placed on the DL the next day. He's currently rehabbing at Target Field, and said it's still painful but improving.
"It's not really tender to the touch, but it just hurts on certain movements," Plouffe said. "I'm just rehabbing stuff. I'm doing some treatment on it and some rotational stuff. I'm doing some pool stuff because it's low impact."
To make matters worse, Plouffe experienced the flu after injuring himself, which didn't help his rib injury. But Plouffe hopes to be taking batting practice on the field by next weekend, possibly even in Texas with the Twins on their road trip, and doesn't believe he'll need a rehab assignment.
"I'm thinking 15 days and I could be back," Plouffe said.
Rhett Bollinger is a reporter for MLB.com. Read his blog, Bollinger Beat, and follow him on Twitter @RhettBollinger. Alex Smith is an associate reporter for MLB.com. This story was not subject to the approval of Major League Baseball or its clubs.