Gardy hopes rest helps Arcia get back in the swing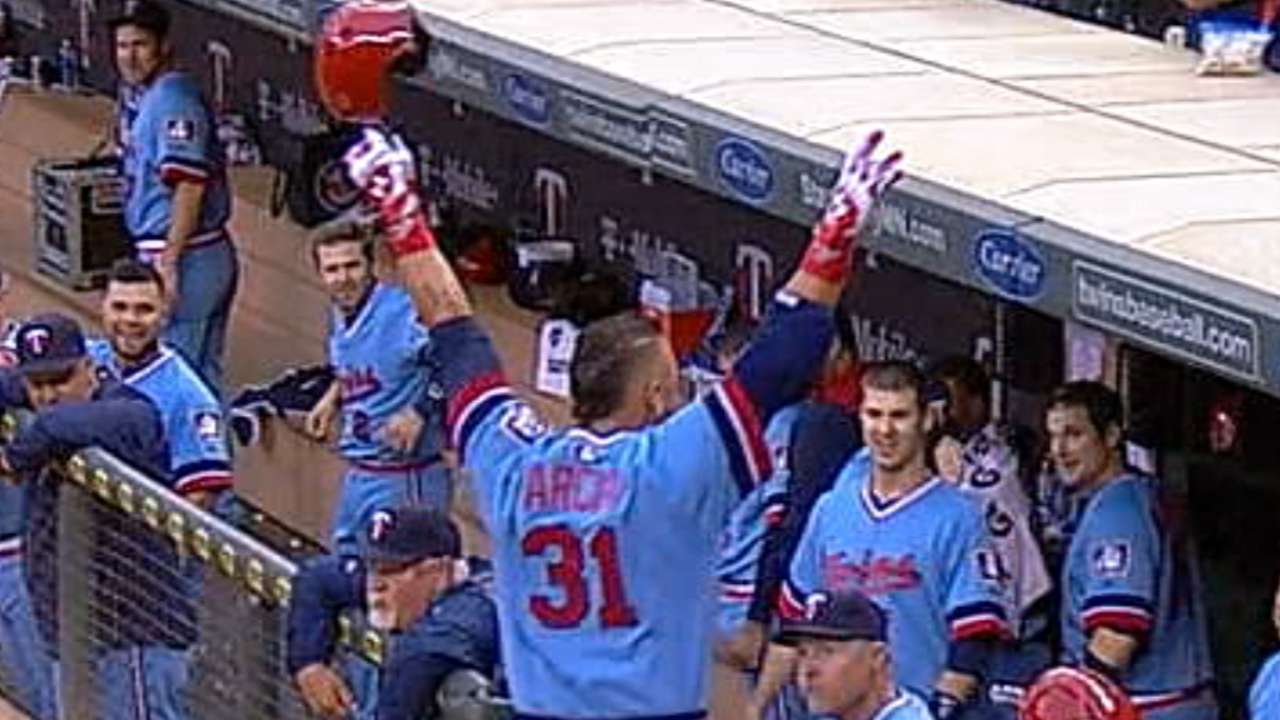 MINNEAPOLIS -- Oswaldo Arcia was back in the Twins' lineup for Friday night's game against the White Sox at Target Field.
The 21-year-old right fielder had been on the bench the past couple of games, a non-health-related move by manager Ron Gardenhire to try to get his young player out of a 2-for-32 slump.
"You have to show you're getting closer, and he wasn't," Gardenhire said.
Normally a loud presence in the dugout, Arcia has been quieter on the bench during the past two games. Gardenhire said he wanted to irritate Arcia and light a fire under him.
"Hopefully, he'll get back to banging the ball somewhere," Gardenhire said. "When you do that, you have a chance. It's just about slowing everything down, and not trying to hit it a thousand miles. He just needs to get back to shortening his swing a little bit."
Gardenhire also noted that Arcia is still the full-time starter, despite Chris Parmelee's 5-for-10 performance over the past three games. Parmelee will return to a bench role for the foreseeable future.
Arcia's slump extended to 2-for-35 with an 0-for-3 showing in Friday night's 5-4 win, but Arcia lined out hard twice.
Rhett Bollinger is a reporter for MLB.com. Read his blog, Bollinger Beat, and follow him on Twitter @RhettBollinger. Alex Smith is an associate reporter for MLB.com. This story was not subject to the approval of Major League Baseball or its clubs.