Harper's thumb responds well after BP, field work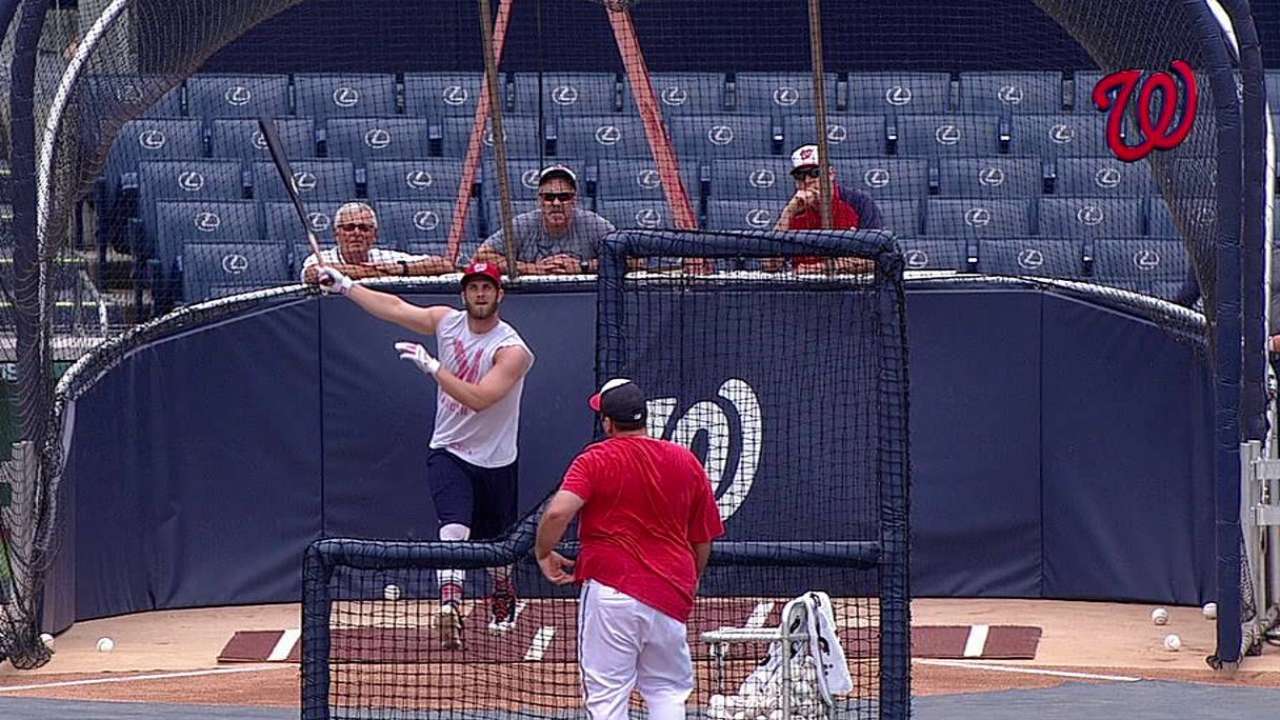 WASHINGTON -- Nationals outfielder Bryce Harper (torn left thumb ligament) took live batting practice and caught fly balls for the second straight day Friday.
Harper started his fielding practice in right field while making throws to the infield before moving to left. Team ambassador Livan Hernandez pitched the batting-practice session.
Manager Matt Williams said Harper's thumb was "a little bit tender" after taking batting practice on the field Thursday for the first time since his injury in April. However, Williams said the tenderness was on the back of the thumb, and not on the side where the surgery was performed.
"[That pain] is to be expected, because he's doing a lot of strength stuff," Williams said. "But he was able to swing today with no issues and drive the ball. So he's right on schedule."
Williams still targets Harper's return to be on or around July 1. The manager said his plan is to send Harper on a rehab stint at some point during the Nationals' upcoming road trip, which could be as early as Monday.
"Once we get on the road, he could head out and get started with that process," Williams said.
Daniel Popper is an associate reporter for MLB.com. He also can be found on Twitter @danielrpopper. This story was not subject to the approval of Major League Baseball or its clubs.