J-Up to be evaluated for recent dizziness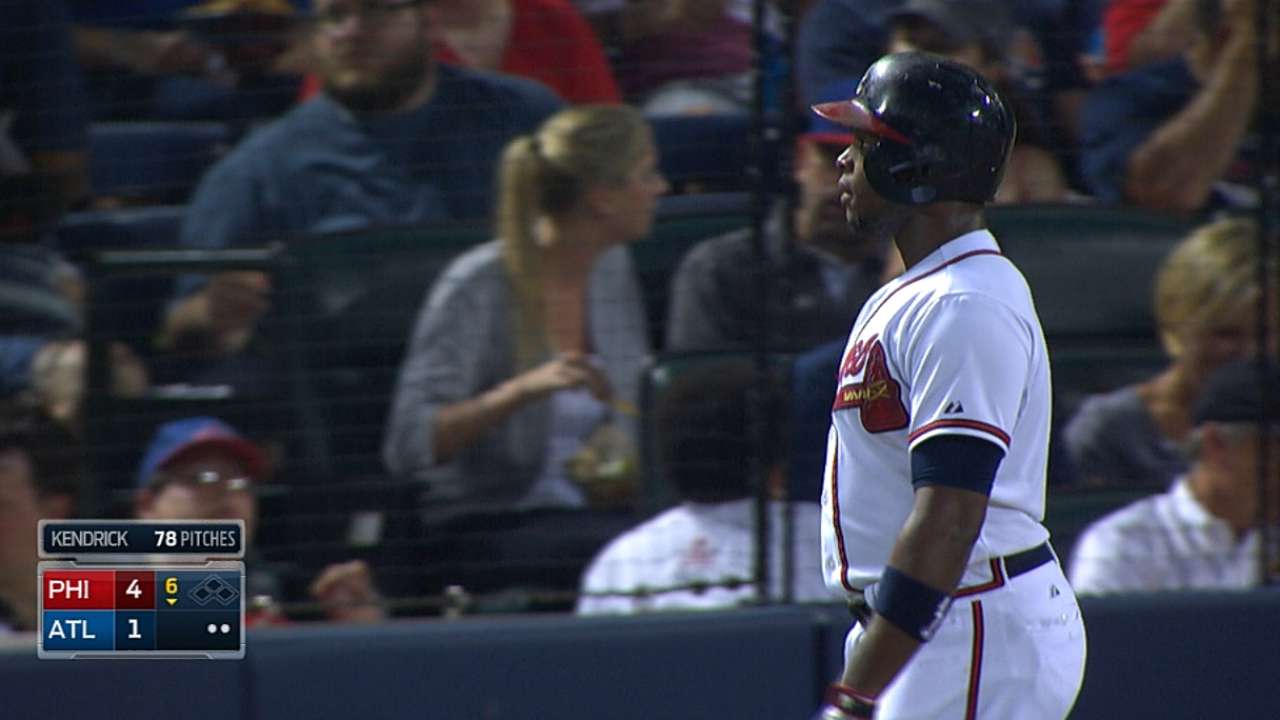 WASHINGTON -- Justin Upton was hoping to resume his full-time responsibilities on Friday against the Nationals. But instead, the Braves' left fielder was left to wonder what has caused him to feel dizzy much of this past week.
Upton felt strong enough to make a pinch-hit appearance during the eighth inning on Thursday. But by the time he returned to Nationals Park on Friday afternoon, he was once again being plagued by the dizziness and haziness that he has felt this week.
"As soon as I saw him, I knew he wasn't feeling good," Braves manager Fredi Gonzalez said. "He's not feeling good physically, and he's feeling terrible that he can't get in the lineup."
Upton has now missed three straight starts because of the dizziness and haziness. The veteran outfielder said Thursday that he thought he was being affected by an inner-ear ailment that might have developed while playing in Denver's high altitude last week.
While Upton might be dealing with fluid in his ear, the Braves scheduled a physician to come to Nationals Park during Friday night's game to complete a thorough examination.
"Now, I think it's time to test everything," Gonzalez said. "He's getting kind of frustrated with the way his body feels and the way he feels. I think it's time for him to go get a full evaluation."
Upton played the entirety of the first four games after the Braves returned from Denver just before midnight on June 11. Thursday's pinch-hit appearance accounts for the only game action he has had since exiting after the sixth inning of Tuesday night's loss to the Phillies.
Mark Bowman is a reporter for MLB.com. This story was not subject to the approval of Major League Baseball or its clubs.