Catcher d'Arnaud tearing it up in Triple-A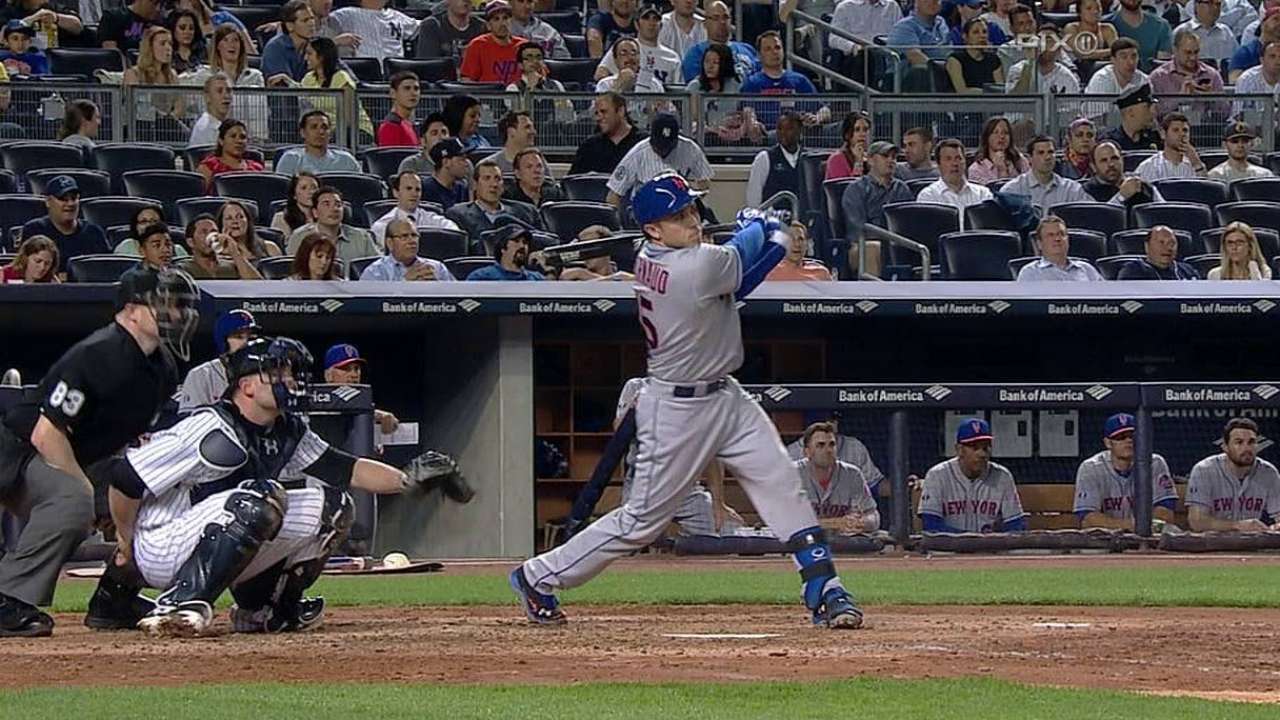 MIAMI -- Mets catcher Travis d'Arnaud's bat has not cooled off since he was demoted to Triple-A Las Vegas on June 7. On Thursday night, d'Arnaud hit his sixth homer in 11 games as part of a 3-for-5 game, raising his batting average to .432.
Sent down to prove he could hit for average and power on a consistent basis, d'Arnaud has done just that. To accompany those home runs, he's also doubled six times and driven in 15 runs.
The Mets originally planned for him to get around 50 at-bats before they would make a decision on his return to the big leagues. Now that two weeks have passed, d'Arnaud has accumulated 44 at-bats and has a .432/.479/.977 slash line, for a 1.456 OPS.
But before Friday's game against the Marlins, manager Terry Collins still had no date for d'Arnaud's return. Asked if he would bring him up by the end of the weekend, Collins said, "I doubt it."
Maria Torres is an associate reporter for MLB.com. This story was not subject to the approval of Major League Baseball or its clubs.