Balfour shows fire in scoreless ninth vs. Astros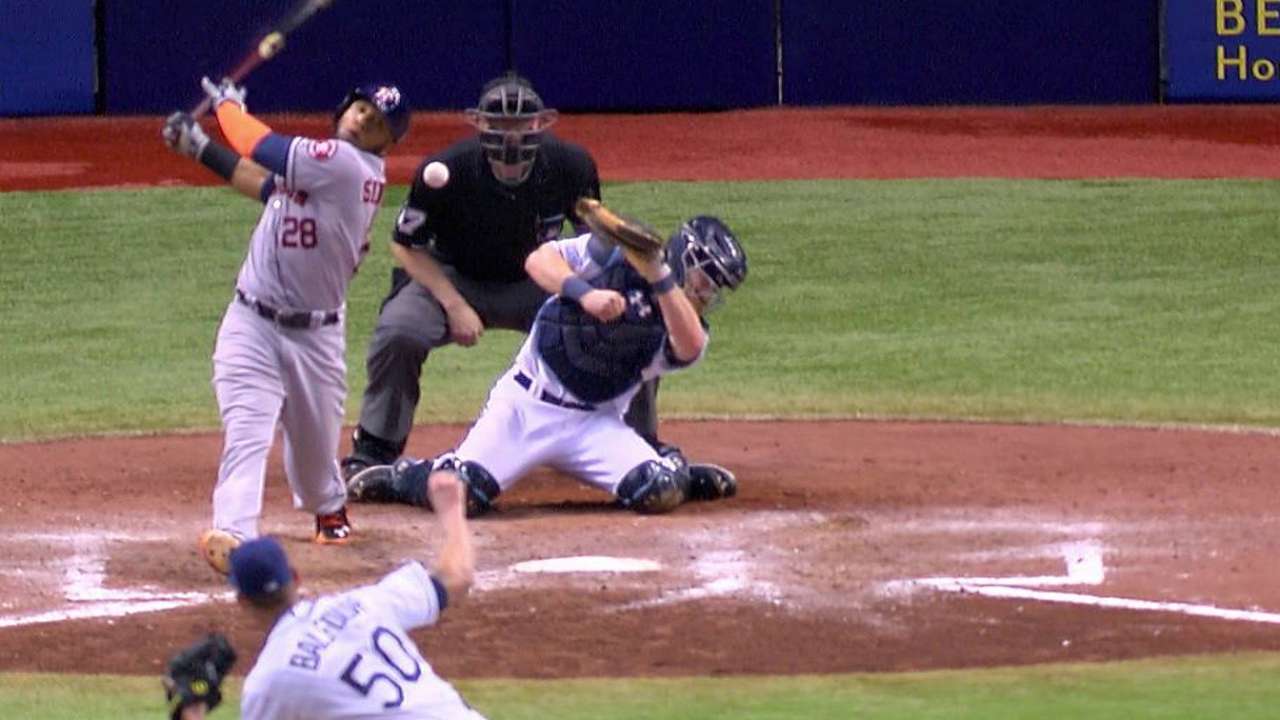 ST. PETERSBURG -- Deposed closer Grant Balfour pitched the ninth inning of the Rays' 5-0 win over the Astros on Thursday night.
Balfour struck out the side on 13 pitches, drawing praise from Rays manager Joe Maddon.
"Yesterday was the best he's thrown all year, period," Maddon said. "Stuff-wise, aggressiveness, useage -- about how he uses all of his pitches, the best I've seen all year. I thought it was pretty impressive."
Maddon also liked that Balfour showed his chippy side during the stint.
"He's the kind of guy ... if he's on your team, you love him," Maddon said. "If you're on the other team, you're going to get upset with him. That's the way it's always been; that's the way it's always going to be. But I'd rather he be that way because I think he pitches better a little bit angry."
If, or when, Balfour reclaims the closer role, Maddon believes it will "be organic."
"It's just going to happen," Maddon said. "We just keep throwing him out there, and as he keeps pilling up those good moments. If he just follows his lead from yesterday, he's going to be OK very quickly."
Bill Chastain is a reporter for MLB.com. This story was not subject to the approval of Major League Baseball or its clubs.