MLB.com Columnist
Lyle Spencer
Nike unveils Trout's new cleats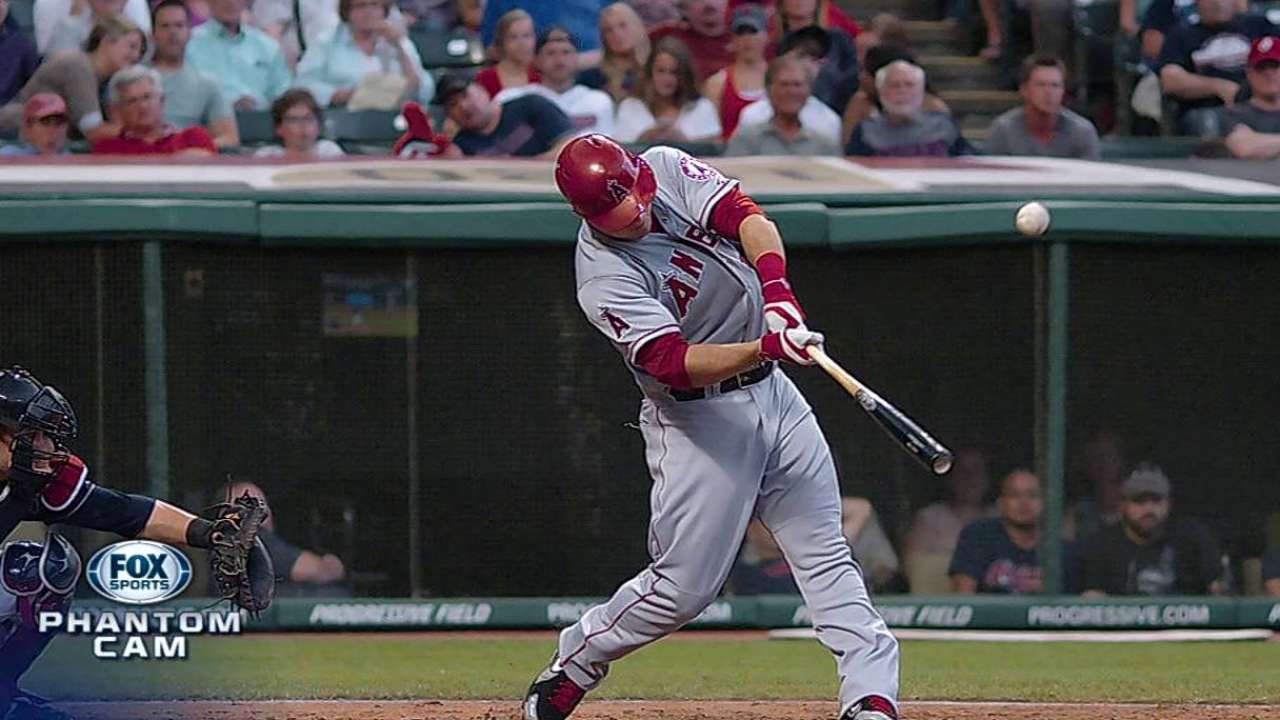 ANAHEIM -- Mike Trout went with his regular, more conventional cleats on Friday night at Angel Stadium in the series opener against the Rangers. But highly visible in his locker, alongside his red, white and black shoes, were his Nike Lunar Vapor Trout signature cleats, fresh out of the box after being unveiled by the company earlier in the day.
"I've got a bunch of these," Trout said, beaming. "This is an honor. It is big . . . pretty cool."
The first Major League player since Ken Griffey Jr. to be presented a signature cleat line by Nike, Trout was pleased to have a role in the design of the shoe. The line features a red and neon shoe that, according to Nike, "redefines the balance of speed and power in baseball and embodies the future direction of the game."
Those words might have been used to describe Trout, the Angels center fielder who already serves as the widely hailed standard for all-around greatness at age 22.
"It means a lot [being with] Nike, the way they were able to build the spike around the way I wanted it," Trout said. "As a kid, you were Griffey in Nikes."
Trout called the neon version "flashy, for sure -- you see a lot of guys now who wear neon. It's kind of fashionable." He said club president John Carpino suggested that he break them out for Sunday night's nationally televised game against Texas, but Trout isn't sure when or if he'll wear the neon shoes in a regular-season game.
For maximum exposure, the Major League All-Star Game in Minnesota might be the ideal time and place.
Lyle Spencer is a reporter for MLB.com. This story was not subject to the approval of Major League Baseball or its clubs.