MLB.com Columnist
Lyle Spencer
Trout shares Yogi's mantra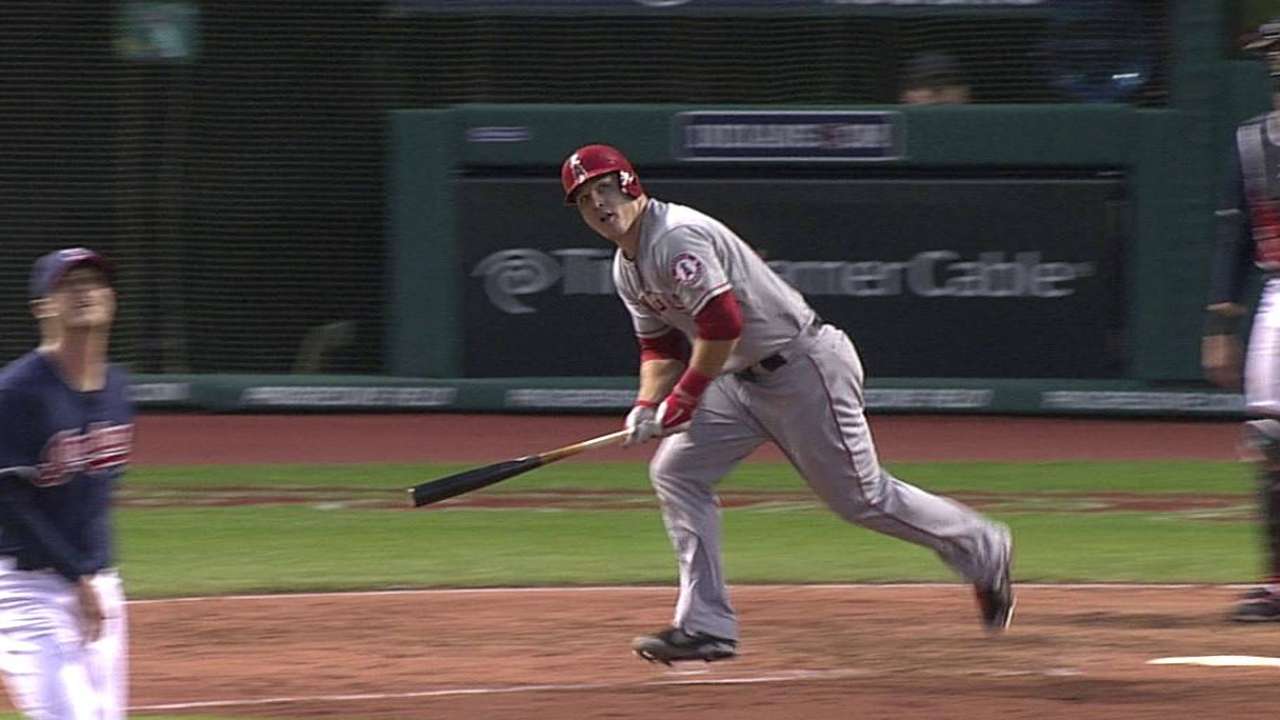 ANAHEIM -- He was a Derek Jeter fan growing up in Millville, N.J., but Angels superstar Mike Trout is in complete agreement with the philosophy of another Yankees legend, Yogi Berra, when it comes to hitting.
"If you're up there thinking, you're going to get out -- 100 percent of the time," Trout said when told of Berra's famous remark that a player can't hit and think at the same time. "Once the game comes, I'm not trying to think up there; that's when you get in trouble.
"I'm not a big film, video guy. I just go out and play. I don't think about what's going to come. I like to see what the pitcher's got, what his slider's doing, that kind of thing. But that's about it. Sometimes when you're in a skid, you go look at film and see what you were doing when you were going good. Then maybe you make little adjustments."
When he fell into a rare slump earlier in the season, Trout saw on video what he'd felt at the plate -- that he was swinging too hard, trying too hard to drive the ball. He settled back into his normal style, not forcing things, and the balls started flying off his bat again.
Raising his average to .311, Trout leads the American League in slugging percentage at .611 and in OPS (on-base plus slugging) at 1.012. He has hit safely in 24 of his past 25 games, batting .394 with 26 RBIs in the stretch, and is batting .385 during a current 13-game hitting streak.
"I just go out and play," he said when asked about the streak. "I don't worry about the past. It's a new day. Just stay positive, have confidence in your ability and routine. Stick to it."
Lyle Spencer is a reporter for MLB.com. This story was not subject to the approval of Major League Baseball or its clubs.