Washington not concerned about Choo's bat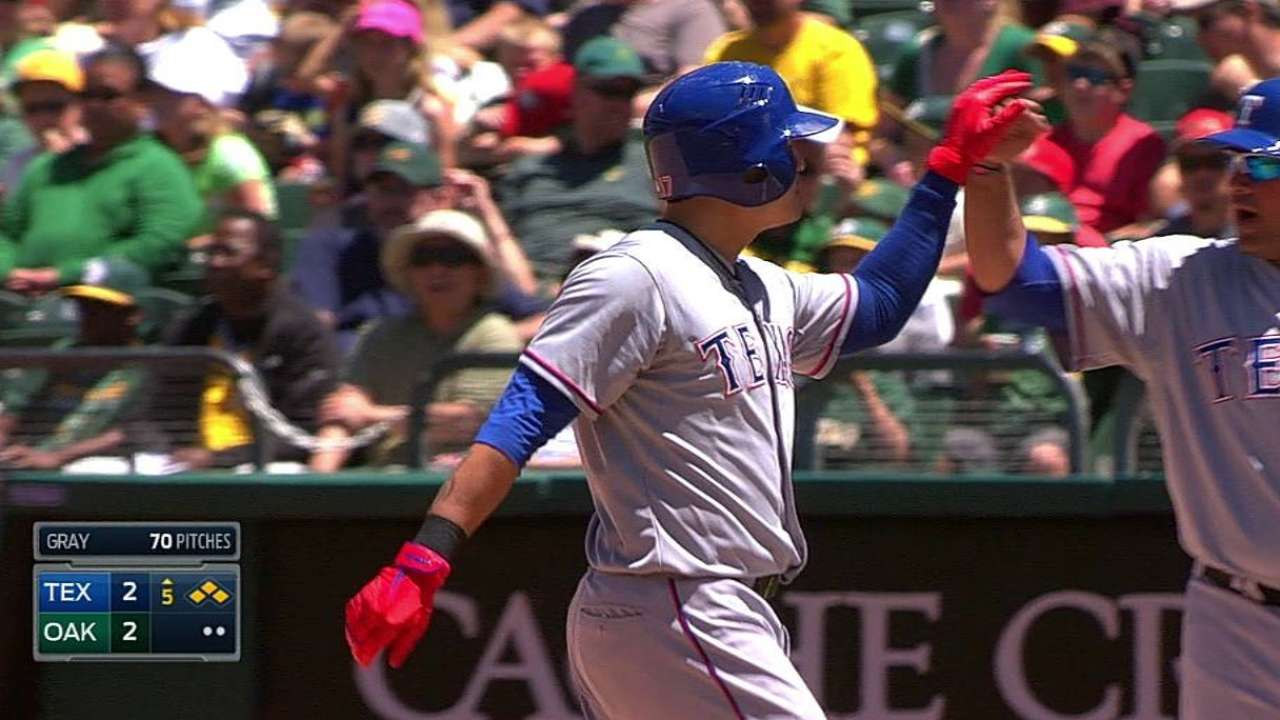 ANAHEIM -- Rangers manager Ron Washington said Friday he isn't concerned by outfielder Shin-Soo Choo's prolonged cold spell "because he has a track record."
Choo is in a 7-for-53 drought, but had hits in two of his last three at-bats Wednesday. His slash line reads .253/.387/.386 in his first season with the Rangers. Only the middle number, on-base percentage, is close to his career mark.
"He's a proven player ... I'm just figuring he's struggling," Washington said of Choo, who ranked behind only Mike Trout and Miguel Cabrera in times reached base by Major League players in 2012-13.
"As long as he can go out there, I'm going to put him out there," the manager said. "I'm figuring he's going to find it again."
A sore ankle limits Choo's outfield availability -- he was the DH Friday and will be again Sunday, Washington said -- but the manager said the injury doesn't affect his hitting.
Since 2008, Choo hit .290 and had a .392 OBP with the Indians and Reds, before signing a seven-year, free-agent deal with the Rangers in the offseason. He also slugged .469 in that span.
"I'm trying to give him as much time off defensively as I can," Washington said, "but he doesn't like the DH much, so I'm trying to throw him a bone, here and there -- which is why Choo will be in the outfield Saturday."
Earl Bloom is a contributor to MLB.com. This story was not subject to the approval of Major League Baseball or its clubs.