Soto feeling ahead of schedule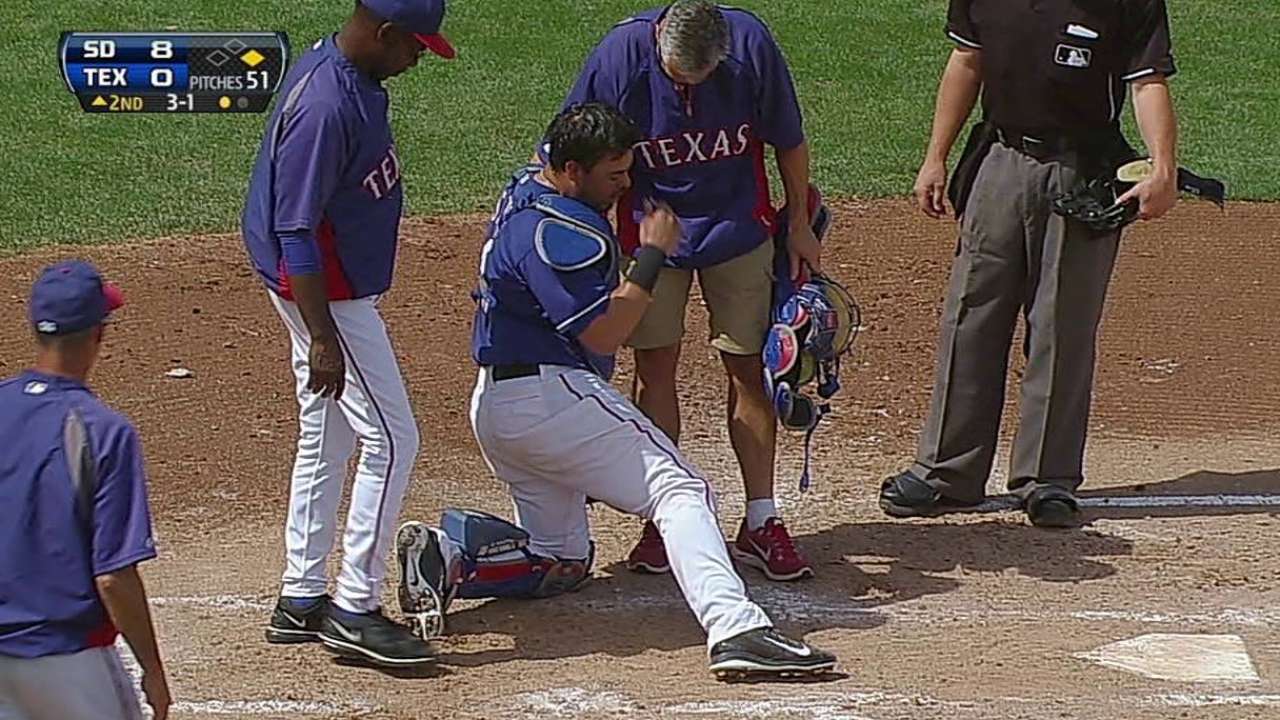 ANAHEIM -- Rangers No. 1 catcher Geovany Soto (left knee surgery) squatted and caught pitches from coach Bengie Molina for the second time in three days.
"I feel good with the knee, I feel ahead of the game," said Soto, who suffered a torn meniscus in Spring Training on March 23. However, the timetable for his season remains after the All-Star Game.
Soto said he will catch Saturday on back-to-back days for the first time since he's surgery.
Earl Bloom is a contributor to MLB.com. This story was not subject to the approval of Major League Baseball or its clubs.