Putz designated for assignment by D-backs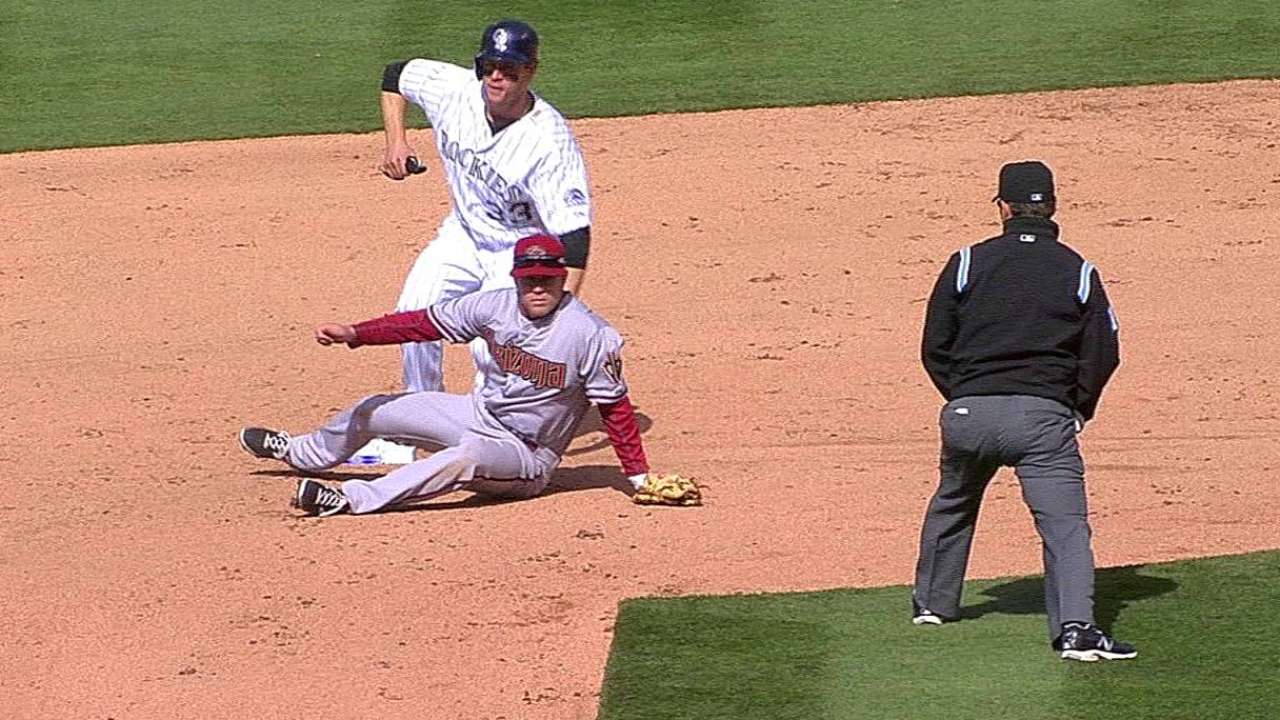 PHOENIX -- D-backs reliever J.J. Putz knew something was bound to happen. Following Thursday afternoon's game, he found out exactly what that something was.
The D-backs designated the veteran for assignment, meaning they have 10 days to waive, trade or release him.
Putz, 37, said he is not interested in going to the Minor Leagues either for the D-backs or another organization. He would, however, like to keep pitching.
"It's a hard one," said Arizona manager Kirk Gibson, who along with GM Kevin Towers delivered the news to Putz. "I'm very grateful for what he did for us in 2011. He was such a huge part of that season, not only on the field, but what he did off the field. We became very good friends. I pulled for him; I could feel for what he was going through."
Putz signed with the D-backs as a free agent prior to the 2011 season, and he helped the D-backs engineer a turnaround from having the game's worst bullpen in 2010 to one of the best the following season.
And in large part because of that turnaround, the D-backs surprised many in baseball by winning the 2011 National League West title.
"That's the highlight of my career to date," Putz said. "That whole season was just magical. I still get goose bumps thinking about it. It was without question the greatest thing I've ever been a part of."
Putz saved 45 games and had a 2.17 ERA, but injuries began to hamper him in 2012, though he still had 32 saves and a 2.82 ERA.
Last season Putz was limited to 40 games because of injuries, and this year his velocity has been noticeably down. He also missed a chunk of time due to a forearm strain and saw his ERA balloon to 6.59.
"I wish I knew, because if I knew I probably wouldn't be sitting here right now," Putz said when asked the reason for his struggles. "It's just weird. I feel really good. When I'm out long-tossing, my arm feels great; when I'm playing catch with my different pitches, everything seems to be fine. There's just something that's not carrying over to the mound. I don't know if that's a mechanical thing or what. Overall I feel great, I'm just not getting results."
Putz meant a great deal to the team not only on the mound, but in the clubhouse, where he clearly was one of the team's leaders.
"From a bullpen standpoint we're losing our leader," reliever Brad Ziegler said. "That's the guy we've looked up to the last several years and the guy that's been kind of the mentor for everybody."
Unless he is claimed on waivers, the D-backs will owe Putz what's left of his $7 million salary for the season.
Steve Gilbert is a reporter for MLB.com. Read his blog, Inside the D-backs, and follow him on Twitter @SteveGilbertMLB. This story was not subject to the approval of Major League Baseball or its clubs.