Howard's torrid pace at Busch continues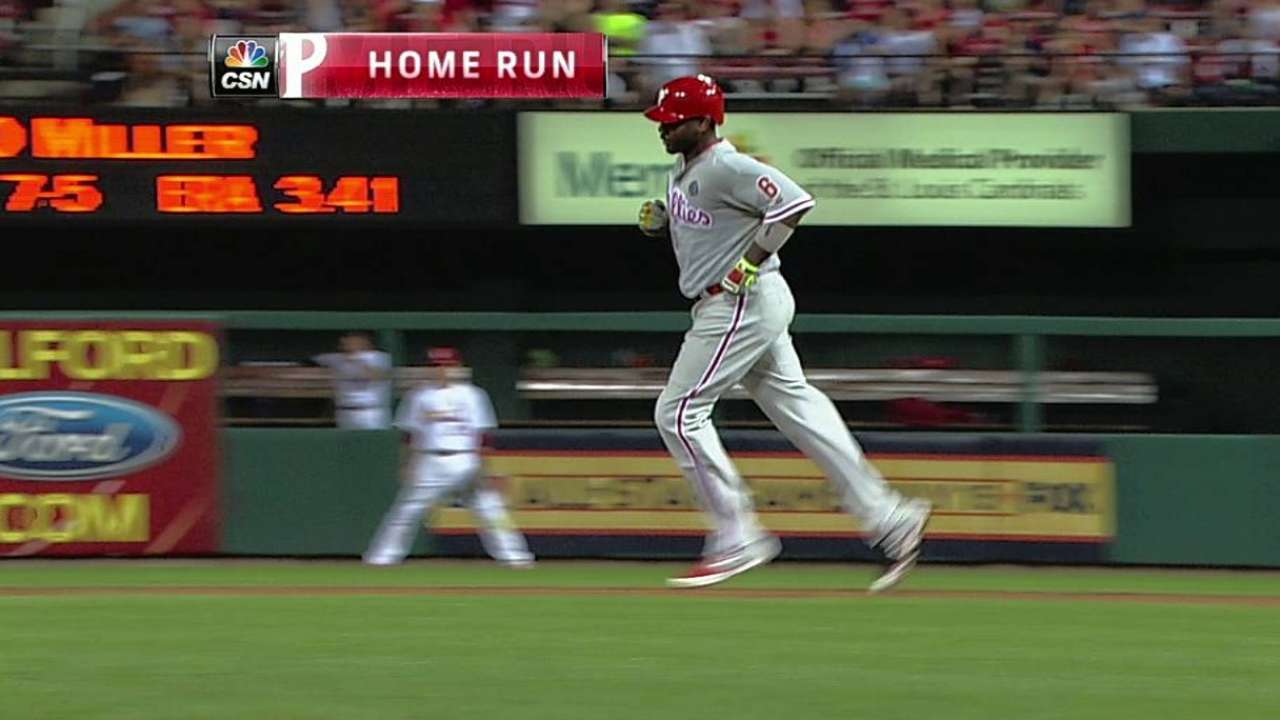 ST. LOUIS -- Ryan Howard insists there is nothing special about his routine when he arrives back home in St. Louis.
"Just relax, talk to family and friends and just, you know, grab a little grub and chill," Howard said with a smile. "Keeping it as simple as possible."
Whatever he's done has worked.
Howard went 2-for-4 at Busch Stadium in the Phillies' 4-1 win over the Cardinals on Thursday, continuing the trend of tormenting his hometown team.
In 27 games at Busch Stadium III since 2006, Howard has hit .374 with 10 home runs and 38 RBIs. Thursday marked the St. Louis native's first appearance at Busch Stadium since 2011 as he missed the trip each of the past two seasons while battling injuries.
"This is where it all started for me," Howard said. "So I guess it's always going to be a little bit different feel for a guy when he's going back and he's playing in front of his hometown."
Howard's recent stretch extends beyond just St. Louis. As the Phillies reached their first four-game winning streak since last June with Thursday's win, Howard's two-run home run in the sixth gave him three homers and nine RBIs during the first four games of the Phillies' current seven-game road trip.
"He's on a good roll for us," Phillies manager Ryne Sandberg said. "He's played big for us in the last four wins putting a crooked number up there and swinging a good bat."
Home or away, Howard has been a bully against the Cardinals, hitting safety in 43 of 51 career games against them.
Alex Halsted is an associate reporter for MLB.com. This story was not subject to the approval of Major League Baseball or its clubs.