Asche with team, but not yet activated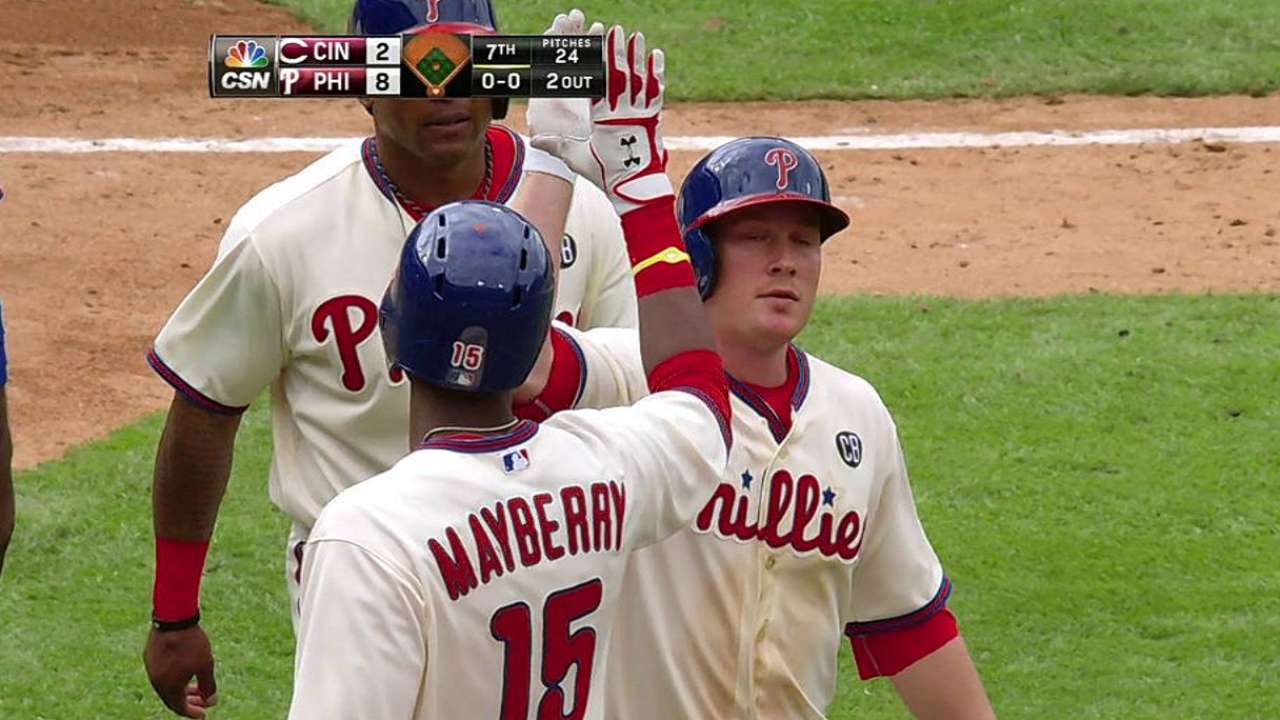 ST. LOUIS -- Cody Asche arrived back home Thursday morning, and his mother waited at the St. Louis airport to pick him up.
His return to the Phillies active roster and the Majors will have to wait another day. Asche, who has been sidelined since May 22 with a strained left hamstring, was at Busch Stadium on Thursday as the Phillies begin a four-game series with the Cardinals, but the team has yet to activate him.
The Phillies recalled catcher Cameron Rupp with backup Wil Nieves sidelined after coming up lame while running to second base on a double Wednesday. Rupp will provide the team depth in the series-opener before it makes room on the roster for Asche prior to Friday's game.
"I anticipate that Cody will be activated tomorrow," Phillies manager Ryne Sandberg said.
Asche, who was born in St. Charles, Mo., and grew up 25 minutes west of Busch Stadium, hit .258 with four home runs in 40 games as the Phillies' starting third baseman before straining his hamstring.
He was sent to Class A Lakewood for three games last Friday, where he went 3-for-7 with two homers. He appeared in two games at Triple-A Lehigh Valley on Monday and Tuesday, going 5-for-6 with a homer before being sent to St. Louis to join the Phillies on their road trip.
Asche, who was promoted last season as a rookie following the Phillies' trip to St. Louis, said returning from his injury now was a nice coincidence. He left 12 tickets for friends and family Thursday.
"The main thing is just work getting healthy," Asche said. "When you're down there for that long of a time, you really just never want to go back again, so you want to be healthy and you don't want to rush anything. Obviously you want to play in the town you grew up in, but most importantly, I just wanted to be healthy."
Alex Halsted is an associate reporter for MLB.com. This story was not subject to the approval of Major League Baseball or its clubs.