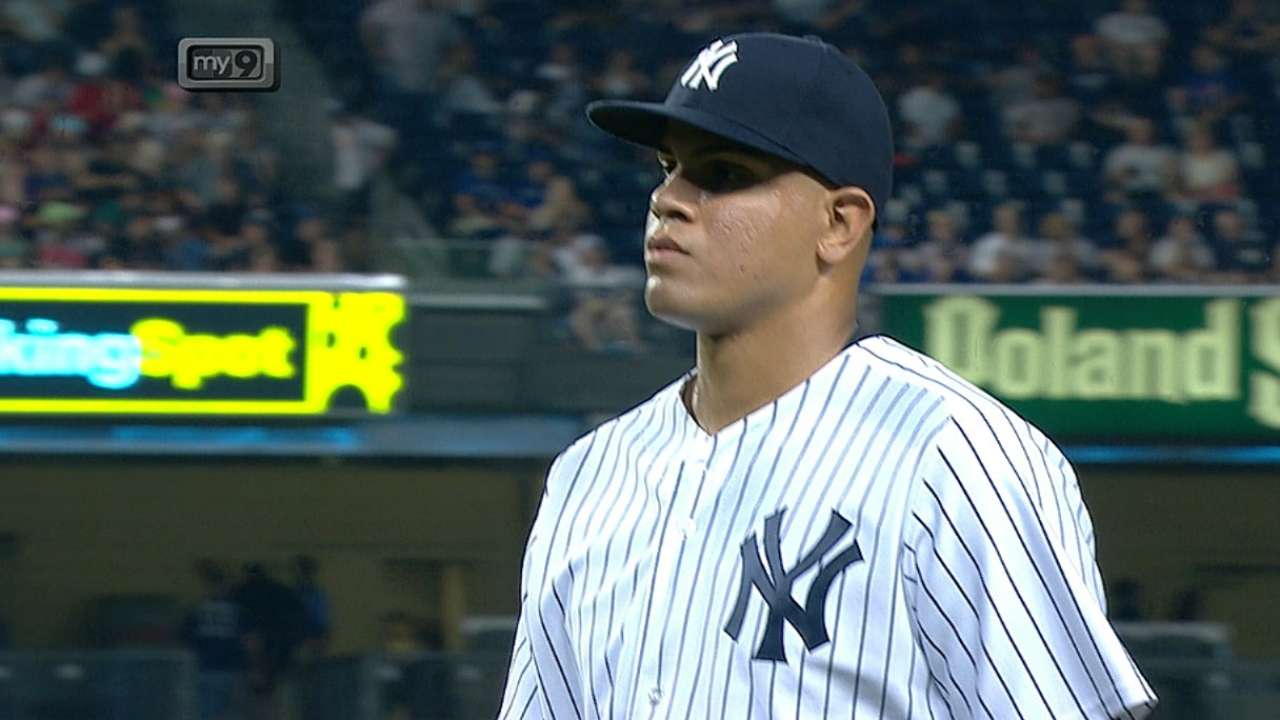 • Entering Thursday, the Yankees had won 15 consecutive home games against the Blue Jays.
"Sometimes when you get in those streaks, sometimes you wonder how it happens," Girardi said. "A lot of times there's no rhyme or reason ... sometimes it's hard to figure out."
• Girardi said right-hander Dellin Betances was not available out of the bullpen on Thursday. Betances pitched in the first two games of the series, tossing two shutout innings on Tuesday and another scoreless frame on Wednesday.
Jake Kring-Schreifels and Jamal Collier are associate reporters for MLB.com. This story was not subject to the approval of Major League Baseball or its clubs.