Johnson sustains bruised fingers on left hand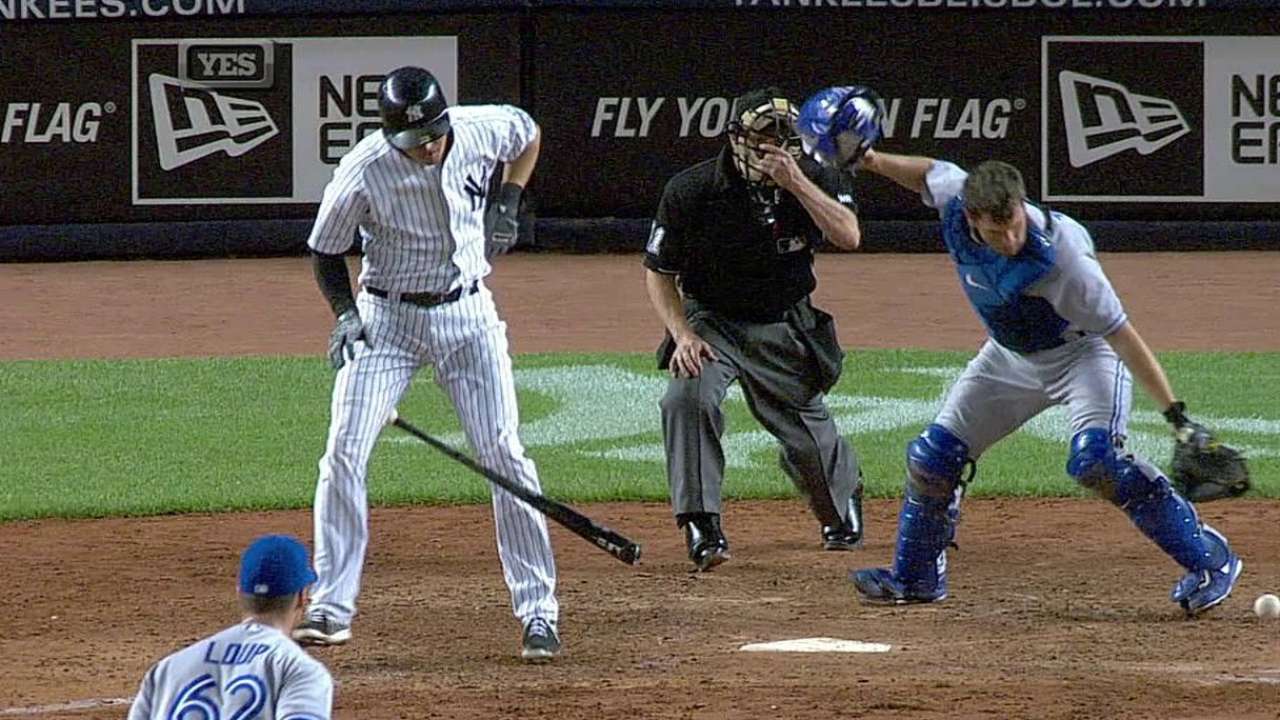 NEW YORK -- Yankees third baseman Kelly Johnson left with one out in the sixth inning of Thursday night's game after bruising some fingers on his left hand on a bunt attempt.
Manager Joe Girardi and assistant athletic trainer Mark Littlefield came out to check on Johnson, who stepped out of the box favoring his hand. He stepped back in the batter's box to try to continue the at-bat with a 3-2 count, but called timeout before Blue Jays reliever Aaron Loup could offer another pitch.
That prompted Girardi to emerge from the dugout again and replace Johnson with Yangervis Solarte, who struck out on the next pitch and took over on defense at third base. The strikeout was charged to Johnson, who finished 0-for-2 with a sacrifice fly in the second inning. Solarte drew a bases-loaded walk in the seventh to plate the Yanks' final run.
"Kelly's OK, he's got some bruised fingers," Girardi said. "He'll be day to day and we'll see how he feels tomorrow."
Johnson was expected to be an everyday player entering the season, as the team's third baseman and as the primary backup first baseman, when Mark Teixeira needed a break. But at one point in late May, Solarte was hitting .310 and led the Yankees with 24 RBIs, while Johnson's average hovered around .200.
"If you're a guy who's losing playing time because somebody is doing that well and you're winning games, you're not going to be that upset," Johnson said before Thursday's game. "But at the same time playing always helps to especially find a groove. It's hard to find a groove when you're not really playing a lot."
Solarte has been mired in a bit of a slump -- he has not had a hit since June 8 against the Royals and was 0-for-21 in his last six games entering Thursday -- while Johnson was batting .379 during his previous 10 games.
Jake Kring-Schreifels and Jamal Collier are associate reporters for MLB.com. This story was not subject to the approval of Major League Baseball or its clubs.