Gardner sparking Yankees' lineup from up top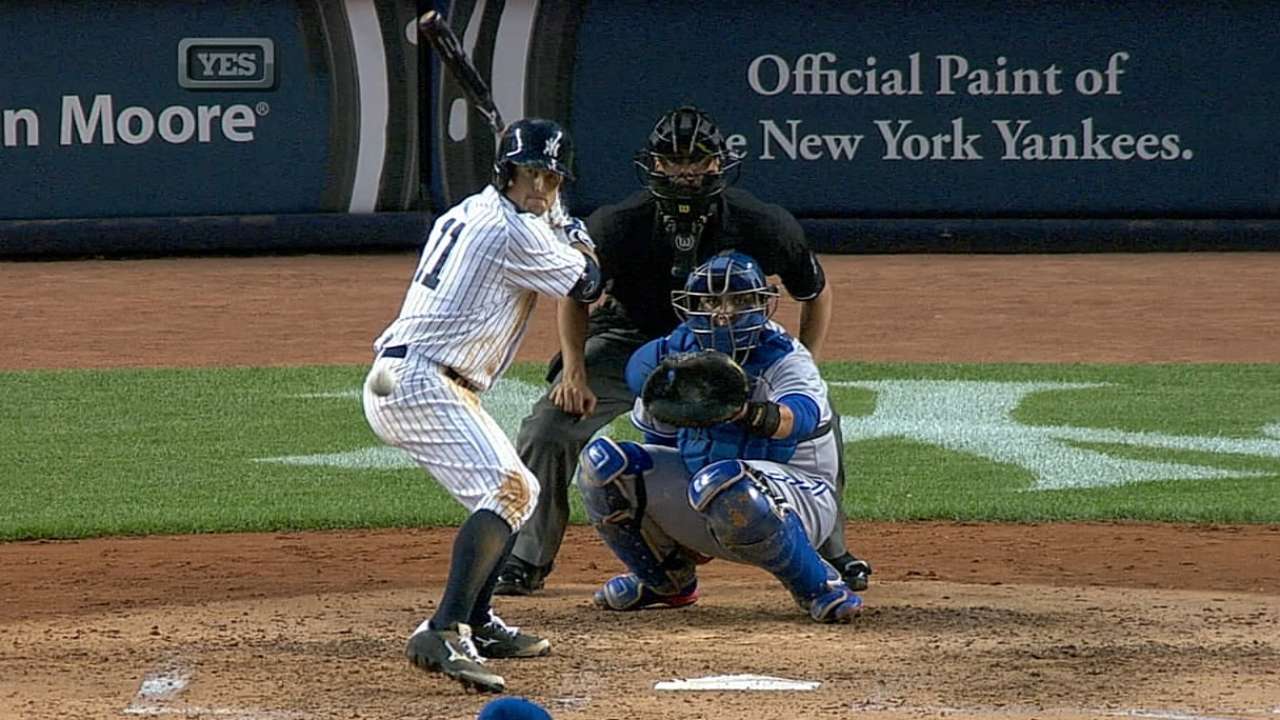 NEW YORK -- Ever since he was a walk-on at the College of Charleston in South Carolina, Brett Gardner has been overlooked. But recently it's been hard not to see what he's been doing on the field.
The Yankees left fielder and leadoff man extended his hitting streak to six games with a double in the first inning on Thursday night against Toronto. Gardner entered the game batting .304 with three home runs and two triples in June.
"I think because of the names and the people in the middle of the order, sometimes a guy like that can be overlooked," Yankees manager Joe Girardi said. "I've talked about when we haven't had him how much we've missed him, and it's really great to have him in the lineup every day and the job he does in left field ... when you talk about the Yankees, he's probably not going to be the first name that's talked about, but he's extremely important."
Wednesday night's game against the Blue Jays was a perfect microcosm. Gardner slapped four singles (jumping his batting average up to .290), the first one leading to the game's opening run, and scored twice in New York's 7-3 win.
"We all take a lot of pride in what our job is and I feel like that's my role at the top of the order, try to get on base and get over into scoring position so these can drive me in," Gardner said.
Center fielder Jacoby Ellsbury, the former leadoff man with the Red Sox, has also paced the offense. Ellsbury has started 23 games at the top of the lineup and a majority (42 games) in the three-hole, where he was on Thursday. After a couple of hitless nights since breaking his recent 17-game hitting streak, Ellsbury singled on Wednesday night and scored a run.
"I like what I see out of both of them," Girardi said. "You can only have one leadoff guy. I feel like our lineup has two of them in a sense, but you can only use one of them and Gardner's done a really good job at the top of the order. It really lengthens our lineup and puts a lot of speed up top in front of these guys who can hit the doubles and the home runs, so it's seemed to work OK."
Jake Kring-Schreifels and Jamal Collier are associate reporters for MLB.com. This story was not subject to the approval of Major League Baseball or its clubs.