A View From Studio 3: First-timers worthy All-Stars
Five position players have stats good enough to reach the Midsummer Classic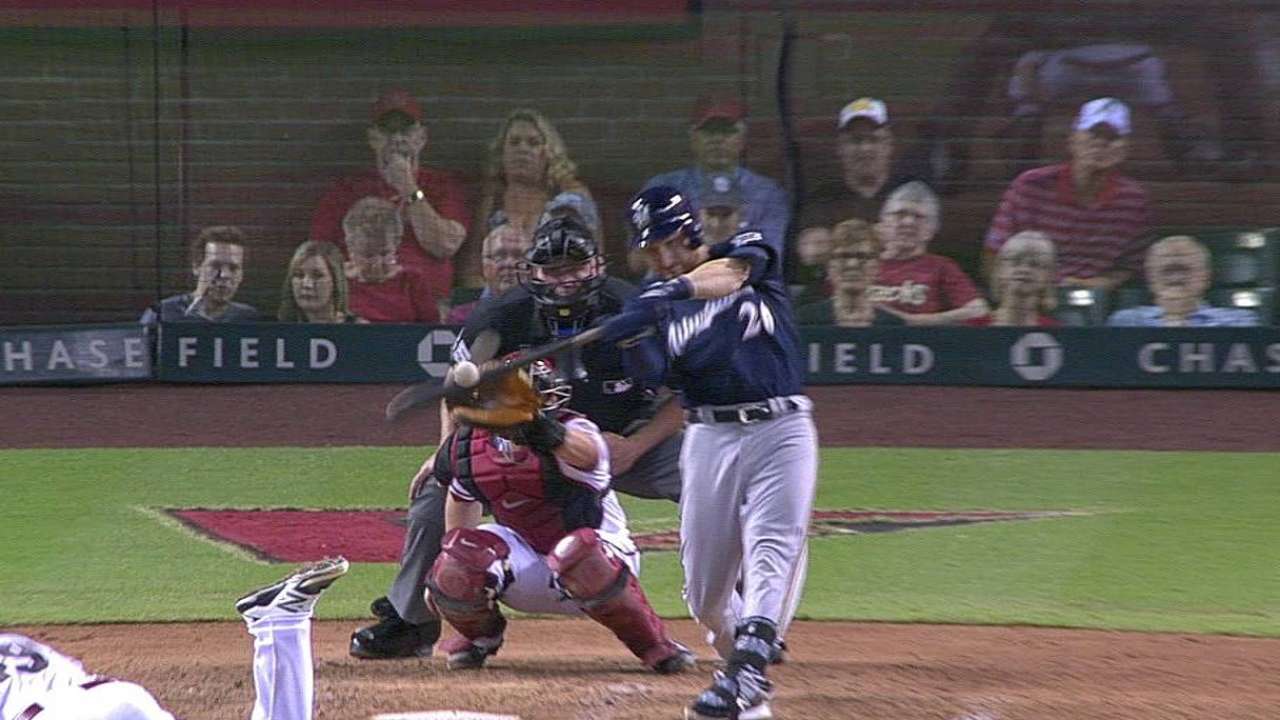 The countdown is on for the 85th All-Star Game on July 15 at Target Field in Minneapolis. It will be the first Midsummer Classic held in the Twin Cities since 1985, when the game's best got together at the Metrodome. The first batter in that game was Padres star Tony Gwynn. No doubt, Major League Baseball will honor the late Hall of Famer next month during the festivities in Minnesota.
Just as last year's All-Star Game was all about outgoing star Mariano Rivera, this year's game will be all about Derek Jeter. The Yankees' captain will be named to his 14th and final All-Star Game. Currently, Jeter leads American League shortstops in the balloting with more than 1.8 million votes. At last count, he was 5 million votes shy of surpassing Ken Griffey Jr. for the most combined votes of all time. Griffey received more than 50 million during his brilliant 22-year career.
Veterans like Jeter, eight-time All-Star Miguel Cabrera, seven-time All-Star David Wright and five-timer Yadier Molina will likely be some of the headliners. Old hat for these guys. But can you imagine the thrill for the first-timers? If fans get goose bumps watching their idols perform on the stage with the best players in the world, I'd imagine the players themselves will be pinching themselves all week long.
Here's to casting your vote for some of the most deserving players who have never had the chance to play or appear in an All-Star Game. This is your chance to rock the vote and send these guys to Minnesota. Here's my top five position players who deserve to go.
1. Jonathan Lucroy. The Brewers' catcher is in his fifth year in the league and has long been a solid backstop for Milwaukee. But he's elevated his game in 2014 to the point in which he ranks in the top five in batting average, hits, doubles, on-base percentage and OPS. This is not only an elite first half for a catcher, but for any position player. Lucroy happens to be doing it while squatting behind the plate every night. According to Baseball Info Solutions, he's the best in the business when pitches are in the dirt. He leads all catchers in catchers block rate this season. While Lucroy trails Molina and Buster Posey in the National League fan voting, it would be a terrible injustice if a player of Lucroy's caliber and leadership misses out on a trip to Target Field. I'm banking on NL manager (and former catcher) Mike Matheny recognizing that Lucroy needs to be a part of the squad.
2. Brian Dozier. A few weeks ago, the Twins' second baseman downplayed the possibility that he'd represent his hometown team in the All-Star Game, but he did admit it would be a thrill. This is a no-brainer, even though Dozier is currently fourth in voting for AL second basemen. Dozier leads all second basemen in home runs this year and also leads all of baseball in runs scored. Assuming Robinson Cano is voted in, it's going to be interesting to see if the hometown hero gets the nod over a few of the AL's best, like Ian Kinsler, Dustin Pedroia and Jose Altuve.
3. Todd Frazier. The Reds' most productive hitter in 2014, Frazier isn't even in the top five in voting for NL third basemen. Based on stats, he should be leading the vote. At a power position, Frazier leads all guys at hot corner in home runs, slugging and OPS. Frazier recently said that being an All-Star would be a dream come true. He should realize his dream very soon.
4. Michael Brantley. The Indians outfielder will need a miracle to jump from seventh in the outfield vote into the top three. Make no mistake, Brantley is one of the three best left fielders in the AL. Currently, he's the only qualifying AL left fielder hitting over .300. The 27-year-old has also scored more runs and has a higher on-base percentage than any left fielder on the Junior Circuit. Factor in his WAR at 2.9 (ninth best in the AL), and it will be nearly impossible to justify leaving Brantley off the roster for the Midsummer Classic.
5. Derek Norris. If he stays healthy, the Athletics' catcher will shatter his season highs in many categories as he rises to stardom on the best team in the AL. If the beard isn't enough of a reason for you open your eyes, this should be: He's the only catcher in the AL with an average above .300, an OBP above .400 and an OPS over .900. Oh, and by the way, Norris handles a staff with the lowest ERA in all of MLB.
Matt Yallof is the co-host of The Rundown on MLB Network from 2 p.m. to 4 p.m. ET. This story was not subject to the approval of Major League Baseball or its clubs.