Rain creates need for Tribe to shuffle rotation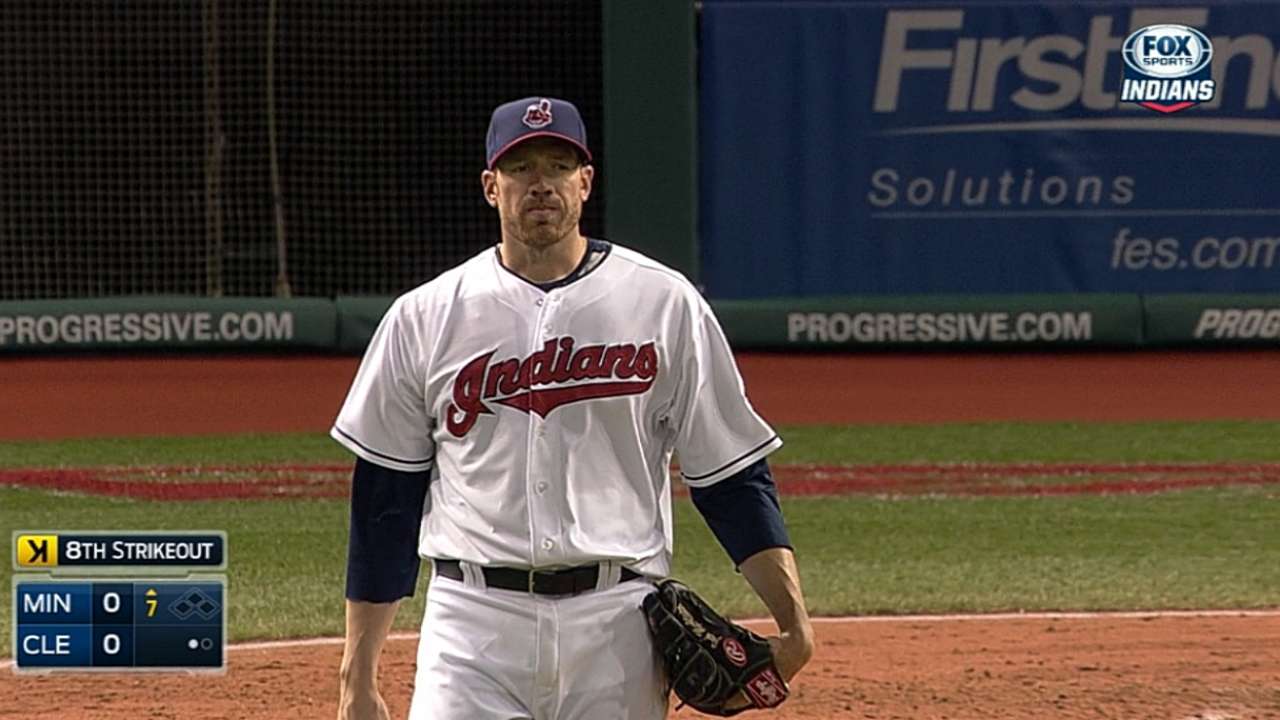 CLEVELAND -- Even if Wednesday's tilt with the Angels had not been postponed by thunderstorms, the Tribe would still have had to rearrange their rotation heading into next week. The only question remaining is how that will be done.
Originally scheduled to start Wednesday, right-hander Justin Masterson had his outing pushed back to Thursday's finale against the Halos, while Corey Kluber is expected to make his scheduled start against the Tigers on Friday. That leaves recently activated Zach McAllister, originally slated to pitch on Thursday, as the odd man out.
"We'll put [McAllister] in the bullpen today in case something fluky happens," Indians manager Terry Francona said Thursday morning. "And then, after the game today, we will sit [down] -- me, [pitching coach Mickey Callaway, general manager Chris Antonetti] and the guys. We'll have a much better idea moving forward on what we need to do, what we can do."
McAllister (3-4, 5.89) came off the 15-day disabled list on Wednesday when the team designated reliever Josh Outman for assignment. Last Saturday, McAllister made his final rehab start with Triple-A Columbus, working four scoreless innings on 65 pitches.
"It's always hard to tell [with rehab starts]," Francona said. "He wasn't facing [Mike] Trout and [Josh] Hamilton and [Albert] Pujols."
Cleveland also has an upcoming two-game series with the D-backs, sandwiched between two off-days next Monday and Thursday. Trevor Bauer and Josh Tomlin are listed as the team's probable pitchers for Saturday and Sunday, respectively, so the Indians may shuffle the rotation to prevent McAllister and Masterson from having too much time in between starts.
"We'd like to set some things up for the guys going forward so they can get their work week," Francona said. "We'll get to that."
Francona also emphasized his desire to keep from overworking the bullpen. Over the past 10 games, only once has an Indians starter made it through six full innings, with relievers handling 56.4 percent of the total workload (49 2/3 out of 88 innings).
Alec Shirkey is an associate reporter for MLB.com. This story was not subject to the approval of Major League Baseball or its clubs.