Cueto's laboring start not registering as concern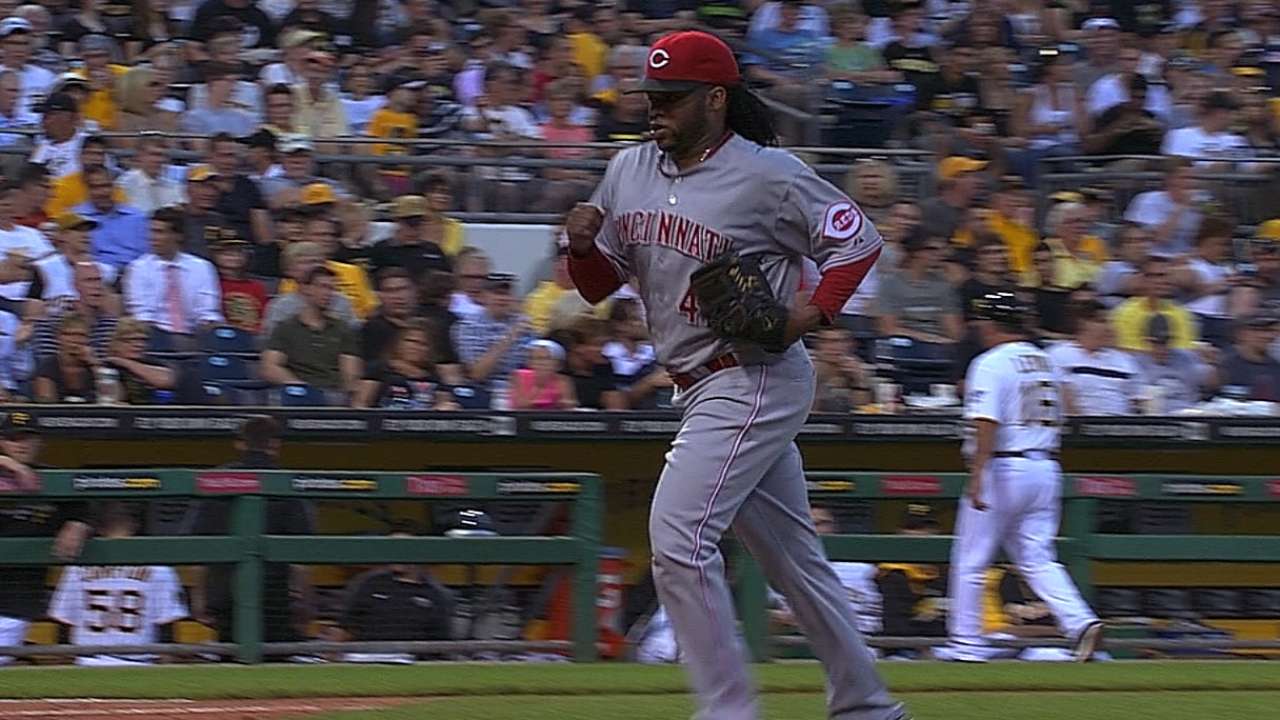 PITTSBURGH -- Johnny Cueto was not himself Tuesday night. The usually efficient and strikeout-happy Reds ace needed 119 pitches to get through six innings and struck out just two batters.
After the game against the Pirates, the right-hander said he "didn't feel good at all" and noted he hadn't even been sure if he'd be able to get through one inning.
Cueto leads the Majors in innings pitched with 108, and losing him for any period of time would be devastating for a team trying to climb into the National League Central race. But Reds manager Bryan Price said Cueto's lousy feeling Tuesday didn't have to do with his arm, but rather sluggishness after the Reds were idle on Monday.
"I think he felt a little bit of a lethargy before the game, which sometimes happens," Price said. "The off-days are a blessing and a curse. They're a blessing for a position player but a curse for a pitcher, because these guys are so routine-oriented that coming in and running around, getting your body loose and playing your catch is an important part of every day of the season. So sometimes when a starter doesn't have that routine the day before he pitches, it can have carryover."
Even without his best stuff, Cueto still managed to limit the Pirates to two runs, and his 1.92 ERA ranked No. 1 in the Majors on Wednesday.
Stephen Pianovich is an associate reporter for MLB.com. This story was not subject to the approval of Major League Baseball or its clubs.