Trips to Atlanta bring out best in Howard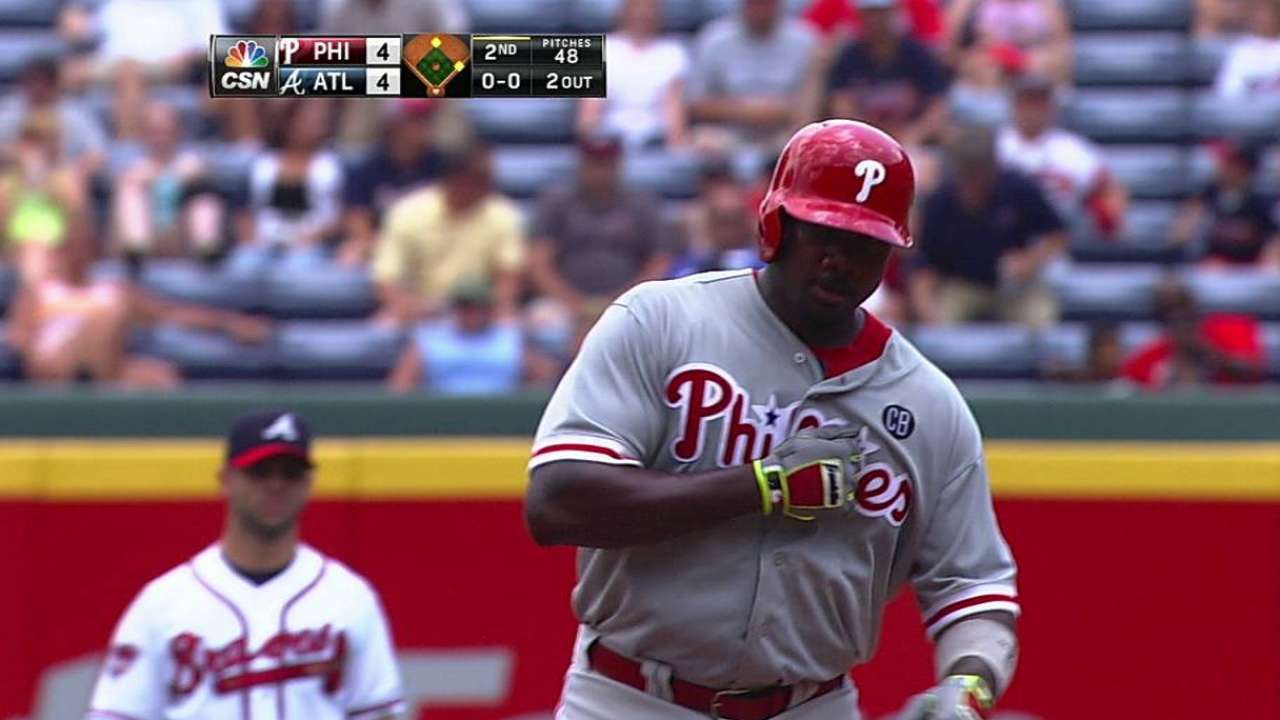 ATLANTA -- Ryan Howard will hate to see the Braves leave Turner Field following the 2016 season.
He hits well here.
"I always love coming to Atlanta," Howard said following Wednesday's 10-5 victory over the Braves. "It's a nice city. Good people."
Howard went 3-for-5 with a double and two RBIs on Wednesday, and he hit .385 (5-for-13) with two home runs and six RBIs in Philadelphia's three-game sweep. In his career, Howard is hitting .283 with 20 home runs, 71 RBIs and a .937 on-base plus slugging percentage in 72 games at Turner Field.
"I just was able to put some stuff together," Howard said. "I'll try to carry it over now."
The Phillies will begin a four-game series on Thursday in St. Louis, where Howard hits even better. He has hit .368 with nine home runs, 35 RBIs and a 1.207 OPS in 26 career games at Busch Stadium. It will be Howard's first games at Busch since 2011 due to a left Achilles injury in 2012 and a left knee injury last season.
Howard grew up just outside St. Louis, so it is home.
"I hadn't been there the last couple of seasons, so it's going to be fun to go home and see friends, that whole spiel, and play at Busch Stadium," Howard said.
Said Phillies manager Ryne Sandberg: "It's good to see him swinging the bat here, and hopefully, that'll continue in St. Louis."
Todd Zolecki is a reporter for MLB.com. This story was not subject to the approval of Major League Baseball or its clubs.