Warren strong possibility to move into rotation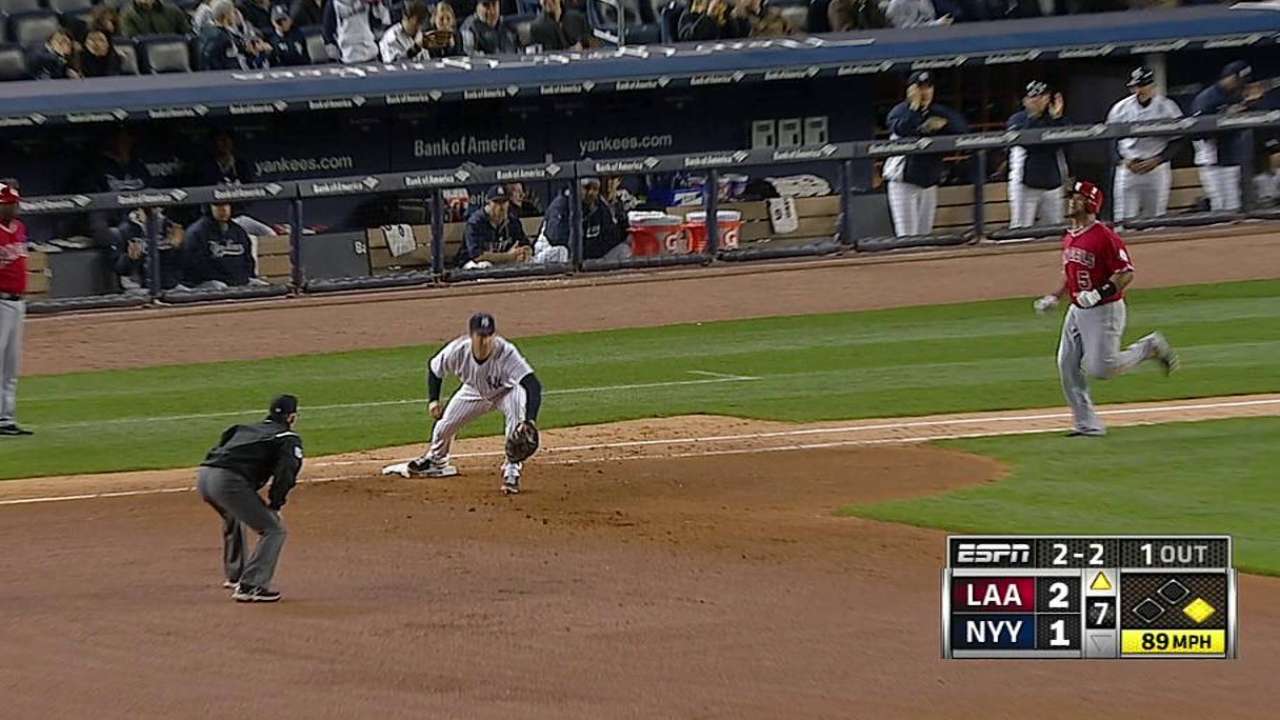 NEW YORK -- Yankees reliever Adam Warren's name continues to emerge as a candidate to join the starting rotation, now that Shawn Kelley is back in the bullpen.
Warren has yet to make a start this season, but he is 1-3 with a 2.19 ERA, with 36 strikeouts in 37 innings as the Yankees' long reliever.
Manager Joe Girardi estimated Warren could give the Yankees approximately 45-50 pitches at a maximum, however Warren would not necessarily need to be sent down to the Minors in order to raise his pitch count. The Yankees stretched Joba Chamberlain's pitch count to a starter's level a couple of years ago in a similar situation.
"You do it slow, almost like building up in Spring Training," Girardi said.
Girardi wants to keep at least one long reliever in the bullpen, so Kelley's return to action gives the manager some flexibility. Girardi likes Warren in the spot the righty is in now, but the Yankees could use some help from a rotation that, other than Masahiro Tanaka, has struggled to produce consistently.
"There's conversations that we have all the time," Girardi said. "We'll continue to look at things."
CC Sabathia (knee) and Michael Pineda (shoulder) each have missed significant amounts of time due to injury. Sabathia is currently undergoing a Spring Training-like rehab to stretch his arm back out and hope the pain is gone from his right knee. And Pineda likely will not return to the rotation until at least August.
Jamal Collier is an associate reporter for MLB.com. This story was not subject to the approval of Major League Baseball or its clubs.