Beckham wants to reward White Sox for patience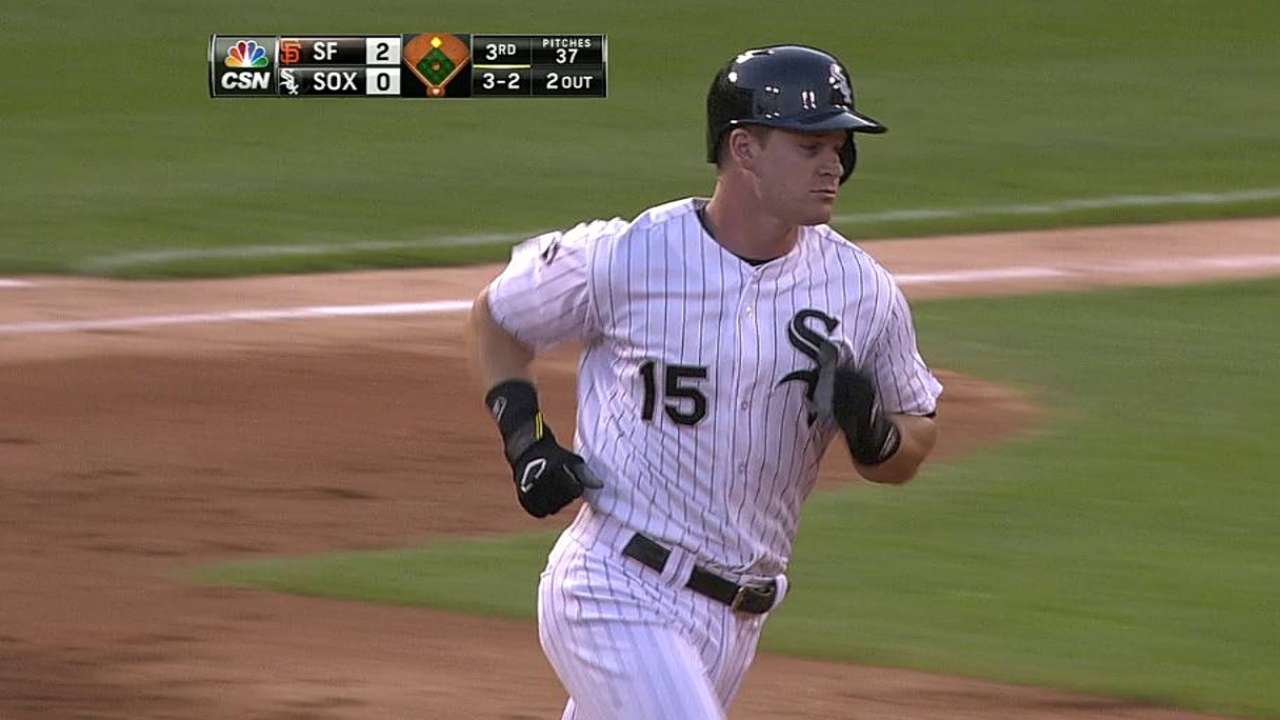 CHICAGO -- Gordon Beckham and Alexei Ramirez continue to form a formidable double-play combination defensively and offensively. That fact stands as good news for the current White Sox.
It also could be a different sort of positive news in the not-too-distant future, if the White Sox decided to move either veteran to enhance their reshaping process as the July 31 non-waiver Trade Deadline approaches. Beckham admits that it has taken him parts of six seasons, but he finally feels comfortable and certainly prefers to stay in Chicago.
"It's a good problem for the White Sox to have," Beckham told MLB.com on Wednesday. "Having a couple of years that I struggled, I'm happy to put them in that position.
"But me and Alexei, I really don't worry about it. If it's going to happen, it's going to happen. If it's not, I'll be here and that, obviously, would be my first choice. It's kind of my home and I'm used to this."
Ramirez's four-year extension runs through 2015, with a $10 million club option for 2016. Beckham has one more year of arbitration before becoming a free agent, so the White Sox could weigh a multiyear deal vs. moving on to a younger replacement at second such as Micah Johnson, Carlos Sanchez or Marcus Semien.
"That's the decision they are going to have to make: Do we want to keep him for another couple of years or do we want to trade him away and get some return while there's still a return to be had?" Beckham said. "This is a business and you know if you trade away guys, it depends on what you get, but instead of a year, it's a year and a half or you don't get anything for him if you hit free agency.
"There's a lot of ways to go about it. With that being said, I feel like the White Sox have stood by me for a long time and there were some struggles and now I'm playing well. I've gotten myself back to the point where I feel like I'm a good player and it would be tough to leave at this point with a lot of unfinished business."
Scott Merkin is a reporter for MLB.com. Read his blog, Merk's Works, and follow him on Twitter @scottmerkin. This story was not subject to the approval of Major League Baseball or its clubs.