Flores' offensive struggles keep him on the bench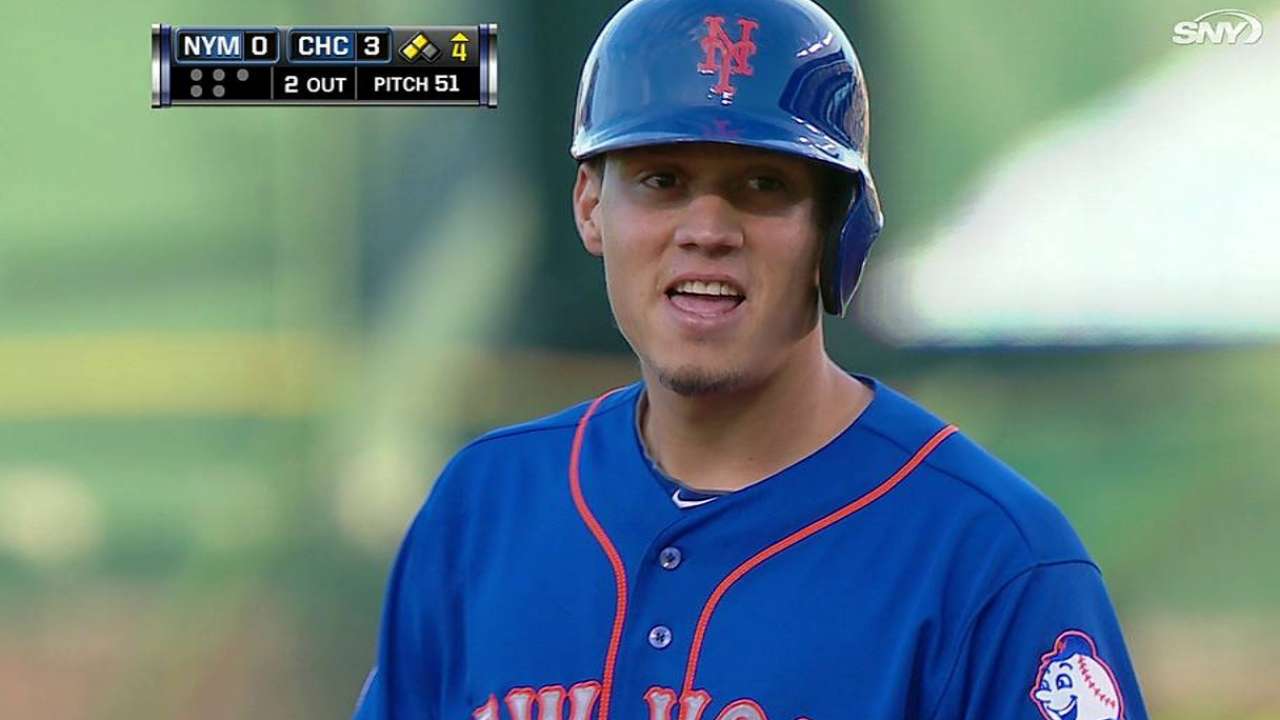 ST. LOUIS -- Earlier this season, Mets manager Terry Collins said his team would not keep Wilmer Flores on the big league roster just to sit on the bench.
Yet essentially, that is what Flores has done over the past three weeks. Since receiving an uninterrupted run of starts at shortstop in late May, Flores has started just six times over a 19-game span. He made a rare appearance in the starting lineup Thursday, batting eighth and playing short, but Collins hinted that it won't become a trend.
"We've got to start winning," Collins said in explanation of Flores' sparse playing time. "We don't have time to develop players right at the moment. You'd like to, for sure. But you can't just say, 'Hey, look, I'm going to sacrifice three or four games as we try and get some of these young guys in the lineup, try to get them going offensively.'
"I understand how it's tough for them to play once every three or four days -- I certainly understand it, I certainly get it. But unless the time comes where all of the sudden we're going to go with our young players and get them better, right now we've got to try to win some games. Not that he can't help us win games -- don't get me wrong. But it's about going with the guys that are really getting it done at the moment."
Though Flores has passed most of the defensive tests the league has thrown at him, he has struggled offensively -- the opposite of what the Mets expected when they first recalled him from the Minors. In 14 contests since May 22, Flores has hit .191 with a .489 OPS, nine strikeouts and zero walks. Ruben Tejada has hit .305 with an .880 OPS, 13 strikeouts and 11 walks over that same span, essentially tearing the job away from his competitor.
Anthony DiComo is a reporter for MLB.com. Follow him on Twitter @AnthonyDicomo. This story was not subject to the approval of Major League Baseball or its clubs.