Abreu gets lesson from White Sox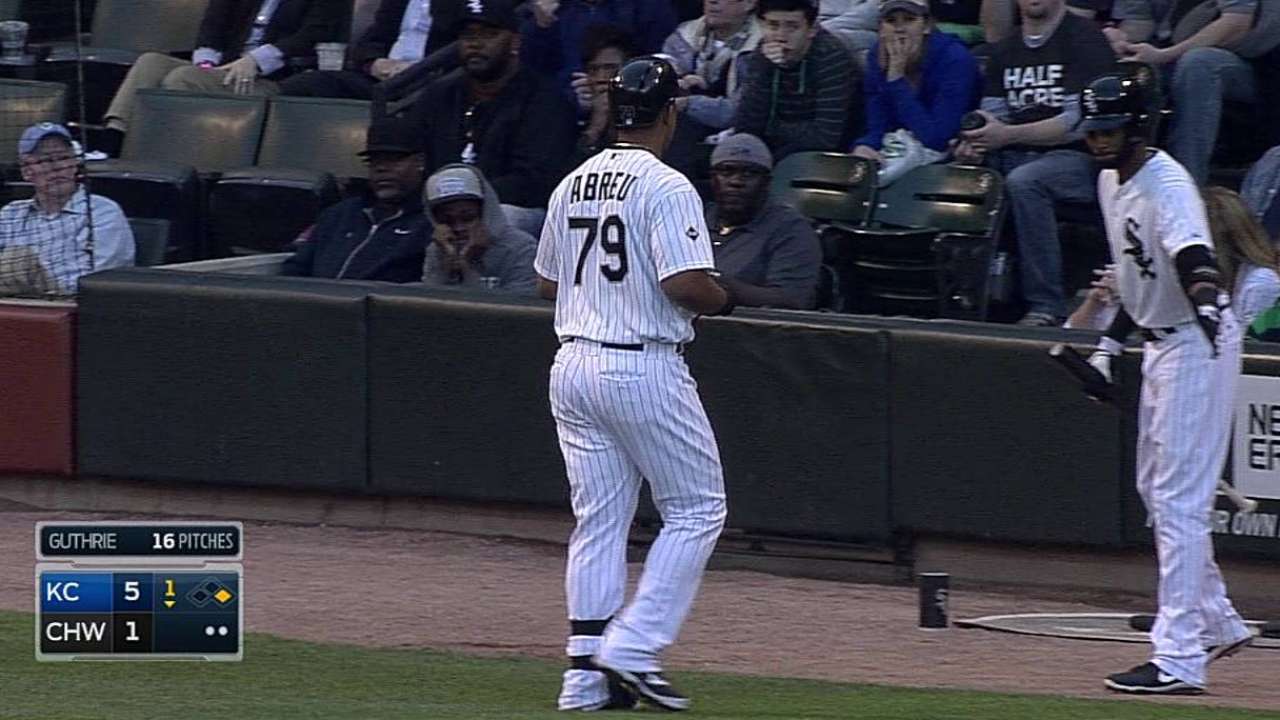 CHICAGO -- Jose Abreu didn't run out a wild pitch on a swinging strike three in the seventh inning of an 8-2 White Sox victory over the Giants on Tuesday and quickly heard about it from Mark Parent. The White Sox bench coach brought in Lino Diaz, the team's manager of cultural development and an interpreter, as he talked to a frustrated but clearly receptive Abreu at the left end of the dugout.
After the White Sox ended their four-game losing streak, with Abreu finishing 1-for-4 with a run scored, manager Robin Ventura spoke briefly on the topic.
"I don't think he saw it at first. ... So he'll be running," Ventura said.
When Ventura was asked if a conversation was had with Abreu, he responded, "Yeah, he'll be running. You talk to him. He'll run."
Abreu has served as the driving force at the center of the White Sox offense this season with 19 homers and 51 RBIs, not to mention presenting a tireless work ethic and a great clubhouse presence. But Abreu also failed to run out a popup toward first in a loss to the Royals on Sunday, which teetered between fair and foul ground, with Parent saying something briefly to him in the dugout.
Scott Merkin is a reporter for MLB.com. Read his blog, Merk's Works, and follow him on Twitter @scottmerkin. This story was not subject to the approval of Major League Baseball or its clubs.