Morneau mingles with Kings at Dodger Stadium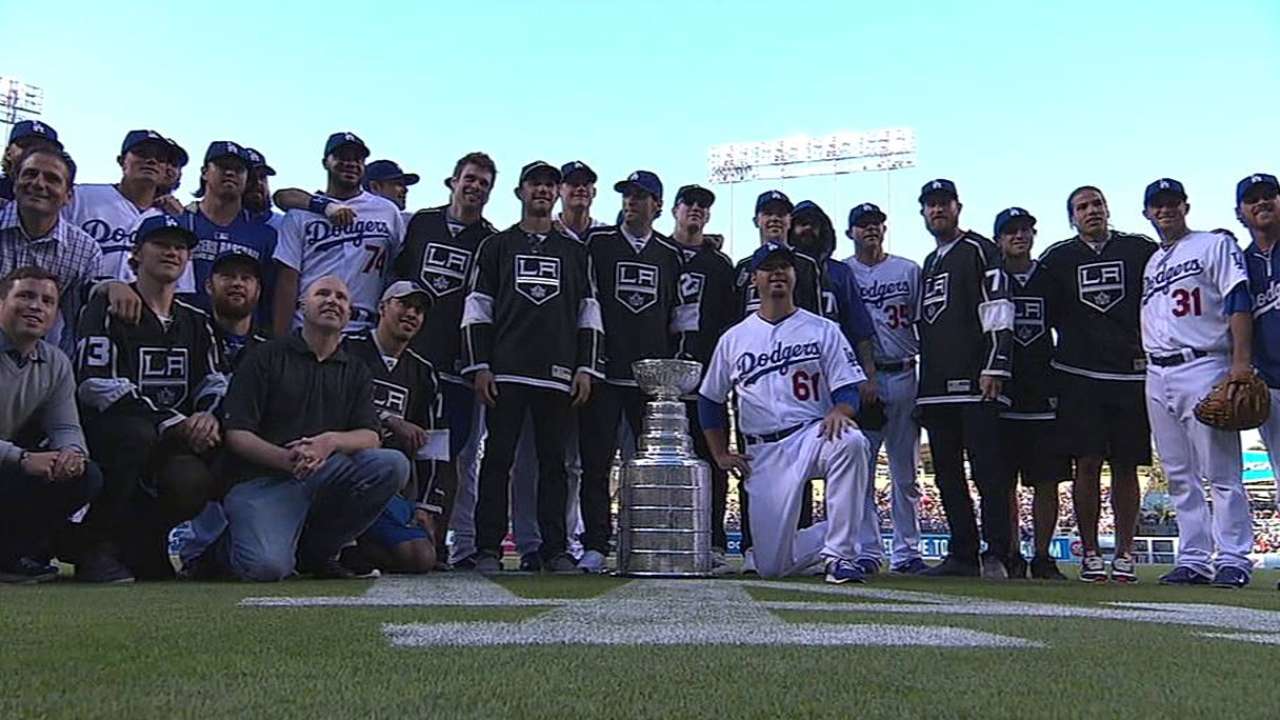 LOS ANGELES -- Rockies first baseman Justin Morneau couldn't resist showing up for early batting practice at Dodger Stadium on Tuesday, even though he didn't take a single swing.
Members of the freshly crowned Stanley Cup champion Los Angeles Kings took batting practice as guests of the Dodgers. Morneau, who grew up playing hockey as a goalie in British Columbia but learned early his future was in baseball, arrived at the park early and spent time at the batting cage taking video and meeting with Kings players.
"I know a few of them, and I know [defenseman] Willie Mitchell from his days back in Minnesota and Vancouver, and a few of the other guys from being around a few years," said Morneau.
Kings players weren't exactly hitting for power, but for athletes from another sport they made contact with greater consistency than, say, basketball or football players would. Morneau said it could be the nature of the sport, which depends on timing with the stick.
"The hand-eye coordination probably helps, and it's rotational -- a swinging-type sport when they shoot," Morneau said. "That's a little different from a guy being able to shoot a three-pointer, which takes an incredible amount of hand-eye coordination, also. I've seen some football guys swing, baseball guys swing and hockey guys swing. It's always entertaining to see guys who don't play much baseball take a baseball-type swing, and look ugly. It's great."
Thomas Harding is a reporter for MLB.com. Follow him on Twitter @harding_at_mlb. This story was not subject to the approval of Major League Baseball or its clubs.