White Sox share fond memories of Gwynn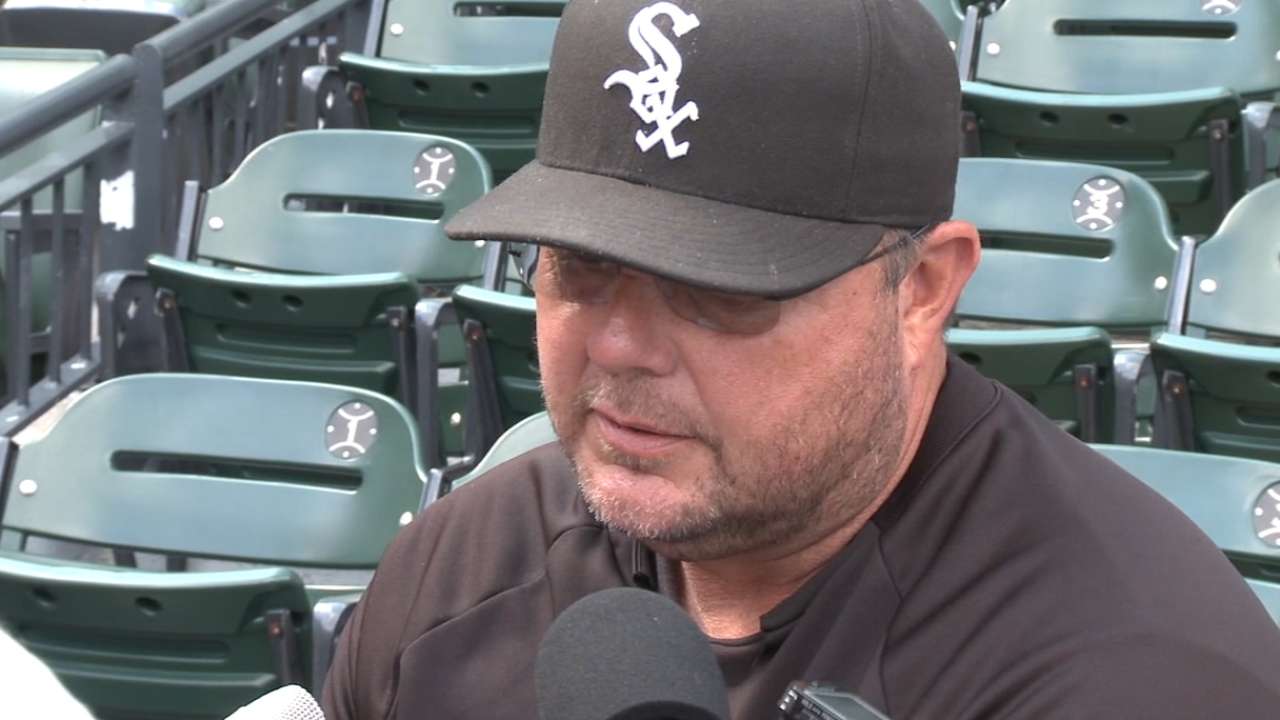 CHICAGO -- Darrin Jackson was more than just Tony Gwynn's teammate from 1989-92. The White Sox radio analyst considered one of the game's greatest hitters a close friend, not to mention his fishing buddy and worthy pingpong opponent.
Bench coach Mark Parent's wife taught Gwynn's children how to swim when the two were teammates with the Padres and basically neighbors from 1986-90. These were two of the many memories shared Tuesday concerning Gwynn, who passed away Monday at the age of 54 due to cancer of the salivary gland.
"I was obviously very close to him but that's who he is --- Tony Gwynn," Jackson said. "He wasn't the superstar, .338 lifetime hitter, he was Tony Gwynn, just the person that is expected to be treated normal."
"[Paul] Konerko told me he could go 0-for-1,500 and still be a lifetime .300 hitter. You're never going to see that again," Parent said. "Especially for a guy who kept his nose clean, stayed in one city his whole career and what he meant to the city of San Diego. Whatever statue they have is not big enough."
Jackson told a story about going to a McDonald's on one occasion with Gwynn, and the kid manning the drive-through window was awestruck by Gwynn's presence. Gwynn smiled and said it was him, but he just wanted his hamburger.
"To him it was no big deal and that was Tony," Jackson said. "He used to make me laugh so much. We used to go back and forth all the time."
"Nobody worked harder at his craft," said Parent of Gwynn. "Funny guy, liked to smile and laugh. Him and [Giants manager Bruce Bochy] were good friends because they liked to joke a lot."
Both Parent and Jackson spoke of Gwynn sharing his hitting wisdom with them, but that Gwynn simply was on a different level. That fact held true as a player and as a person.
"I don't have a bad thing to say about the guy. I have a lot of good things to say about the guy," said Parent of Gwynn, for whom the White Sox held a moment of silence prior to Tuesday's contest. "He'll be sorely missed by a lot of people. Tony was quite a guy."
Scott Merkin is a reporter for MLB.com. Read his blog, Merk's Works, and follow him on Twitter @scottmerkin. This story was not subject to the approval of Major League Baseball or its clubs.