Hale gets break after heavy workload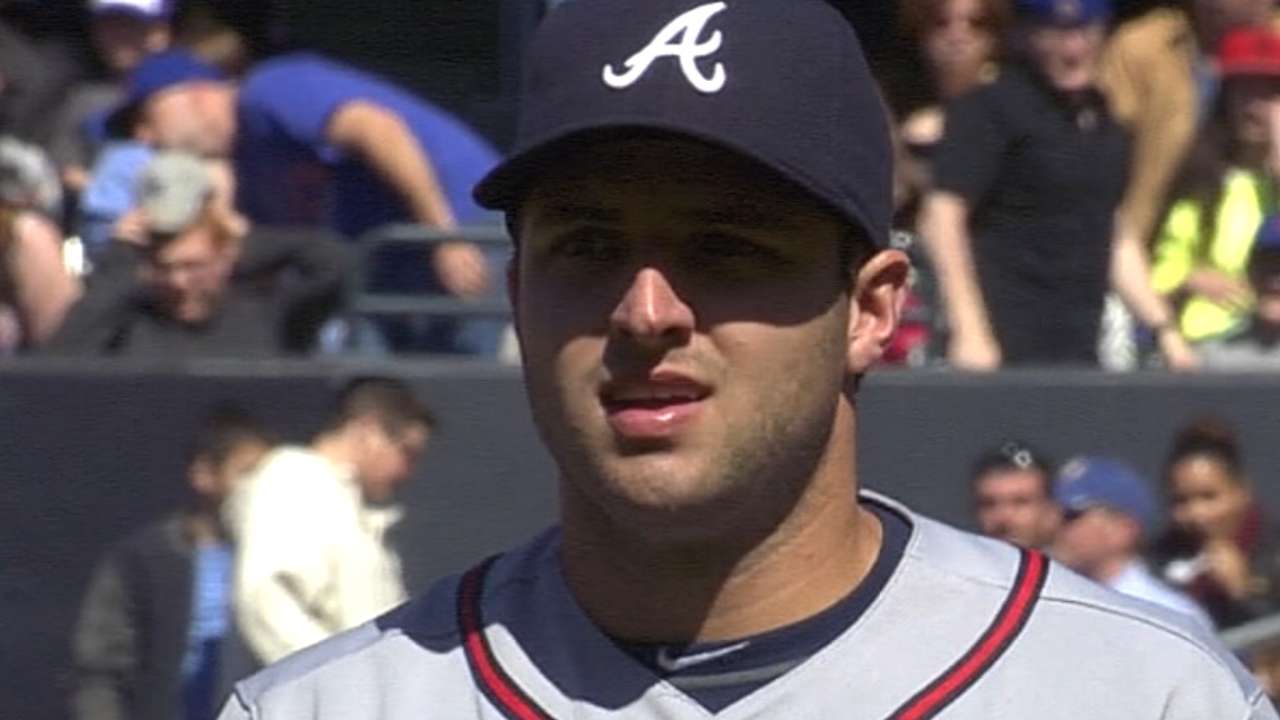 ATLANTA -- Braves long reliever David Hale will get a couple of days off after enduring a rough nine-day stretch. He entered Tuesday having appeared in five of Atlanta's past nine games, compiling a 12.27 ERA in 7 1/3 innings.
"We've put that young man in some situations that it's not a helpful situation," Braves manager Fredi Gonzalez said. "We're risking injuries, really. Guy's never done it and you can see it, too."
Hale has been the pitcher of record in each of Atlanta's past two losses, both of which have come in 13 innings. The right-hander gave up five-run innings to the Angels on June 14 and to the Phillies two days later, nearly doubling his season total.
"Just hang in there," Gonzalez said Monday night of what he would say to Hale after his second consecutive defeat. "Here's another guy that, I think he's pitched more than he's pitched ever. A situation a young kid has probably never been put through this stuff where he's pitched multiple innings, a day off and try to crank it up again."
Mark Bowman is a reporter for MLB.com. Joe Morgan is an associate reporter for MLB.com. This story was not subject to the approval of Major League Baseball or its clubs.