Young phenoms Hamilton, Polanco square off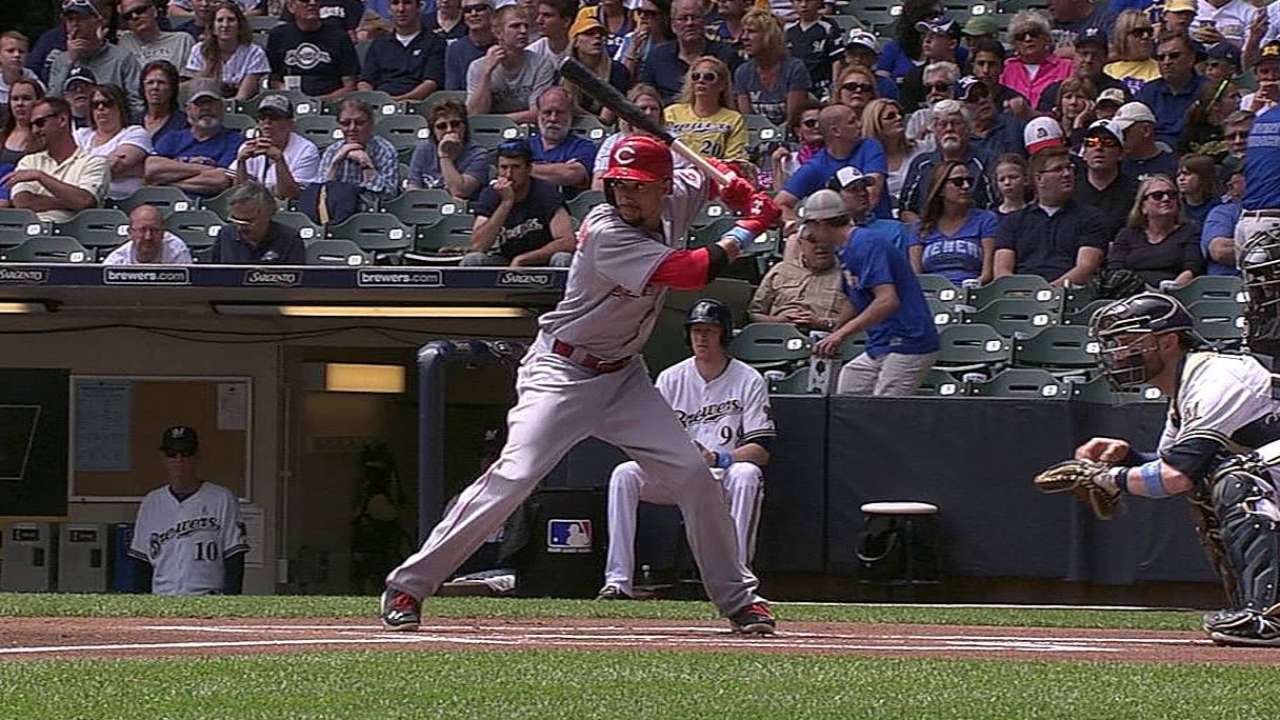 PITTSBURGH -- From Andrew McCutchen to Carlos Gomez to Matt Holliday, the National League Central has no shortage of impact outfielders. Two players who are quickly traveling down that same path -- Billy Hamilton and Gregory Polanco -- met for the first time Tuesday.
Polanco debuted for the Pirates a week ago, and the 22-year-old right fielder has made an immediate impact. Through his first six games, Polanco was hitting .387 with five RBIs and a homer that proved to be the game-winner Friday night against the Marlins.
"As a fan, I'm looking forward to see him play, and hopefully we have something for him to make things a little bit more difficult than they've been so far," Reds manager Bryan Price said of Polanco.
The Reds counter with Hamilton, a 23-year-old center fielder who has a leg up on Polanco in terms of experience. Hamilton debuted for the Reds last September, but he still has his rookie status intact. And Hamilton's 63 games played entering Tuesday were the second-most among NL rookies, trailing only D-backs shortstop Chris Owings.
Like any rookie, Hamilton has dealt with some growing pains, which will probably come to Polanco at some point as well. In the first dozen games of 2014, Hamilton was hitting below .200, with an on-base percentage below .250.
But Hamilton has developed into a much more consistent leadoff hitter, raising those numbers to .264 and .301, respectively, entering Tuesday's opener vs. the Bucs. And once he's on, the lightning-quick Hamilton is always a threat to swipe a bag. He's second in the Majors with 25 steals.
"He's going to go through some tough knocks," Price said. "We just have to be patient enough to stay with it. Every time something doesn't work, it's an opportunity for him to learn from that experience. And I can't expect him to play like a veteran in his rookie year. He's not quite there yet, but he gets better every day and we're watching the evolution of a terrific player."
Hamilton and Polanco will likely have their names brought up when the discussion about the NL Rookie of the Year Award begins, and if things stay the way they are, they'll be seeing a lot of each other in the next few seasons.
Stephen Pianovich is an associate reporter for MLB.com. This story was not subject to the approval of Major League Baseball or its clubs.