Nunez expects to be available off bench today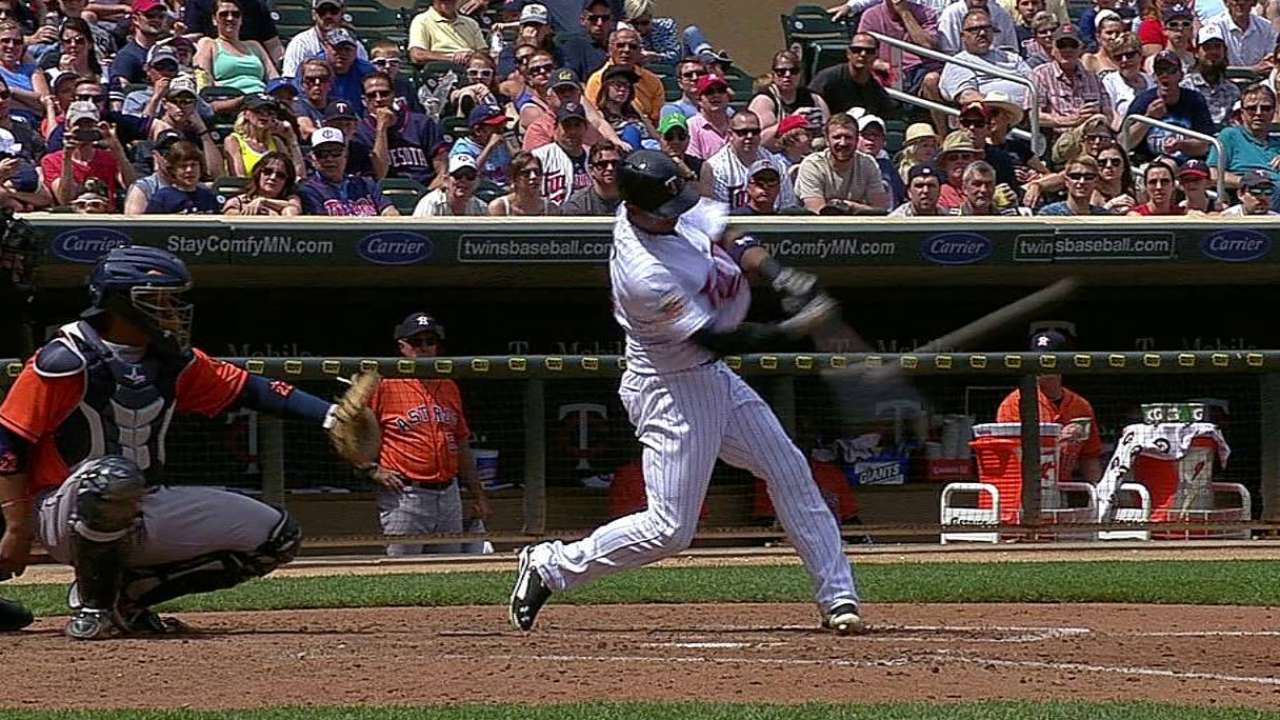 BOSTON -- Twins utility man Eduardo Nunez, who has been dealing with a strained hamstring since Saturday, was able to do more agility drills Tuesday, and said he expects to be available off the bench Wednesday.
Nunez said he was able to run up the steps at Fenway Park on Tuesday without any issues, and was hoping to try running the bases before Wednesday's game.
Twins manager Ron Gardenhire said that he's hoping Nunez will be ready to start by Thursday, when the Twins head home to play the White Sox.
"Nunez is doing fine," Gardenhire said. "He went out and did all his stuff today. Said he'll be available [Wednesday] if we need him and ready to go when we get home."
Gardenhire, though, said it's tough playing with a short bench with Nunez out.
"I don't like having three guys on the bench," Gardenhire said. "We're playing short right now. It limits your ability to pinch-run and all those things. We have to wait until the last second to make decisions like that right now. I want him healthy, and it's taken longer than I originally wanted."
Rhett Bollinger is a reporter for MLB.com. Read his blog, Bollinger Beat, and follow him on Twitter @RhettBollinger. This story was not subject to the approval of Major League Baseball or its clubs.