Goldy taking All-Star vote in stride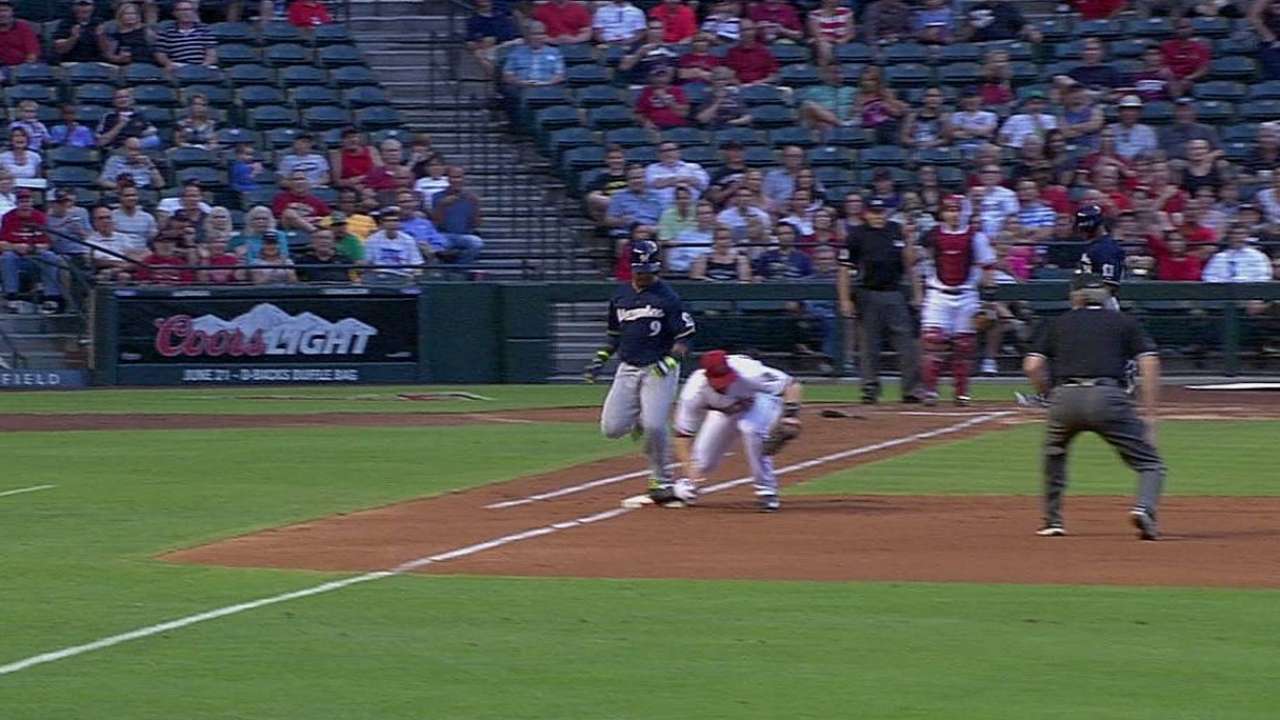 PHOENIX -- Paul Goldschmidt is the leading All-Star vote-getter among National League first basemen, but he isn't letting that get to him.
Goldschmidt passed the Dodgers' Adrian Gonzalez in the latest tally, released on Sunday, and leads by more than 200,000 votes.
"We've got great fan support here," Goldschmidt said. "I'm thankful for all their support."
Last season the Giants' Bruce Bochy, who managed the NL squad, selected Goldschmidt as a reserve. Reds first baseman Joey Votto won the fan vote in 2013.
The "Vote Goldy" campaign has taken over the clubhouse, with several D-backs wearing T-shirts bearing the phrase.
"We're a family here," Goldschmidt said. "It's great for the team to put them together and try to show some support."
Goldschmidt has been living up to the All-Star billing, hitting .382 with four home runs and seven RBIs in the 10 games entering Tuesday's matchup with the Brewers.
Unfortunately for the D-backs, his efforts have not been enough to pick up the team; they're 4-5 in their last nine games and 1-5 in their last six.
"It's just part of it," he said. "Any time the team's doing well, it's really all you care about. Each player just has to go up there and have good at-bats. You want to be a part of the reason the team's playing well. It's a lot more enjoyable when you win."
Adam Lichtenstein is an associate reporter for MLB.com. This story was not subject to the approval of Major League Baseball or its clubs.