Gattis rests despite 16-game hitting streak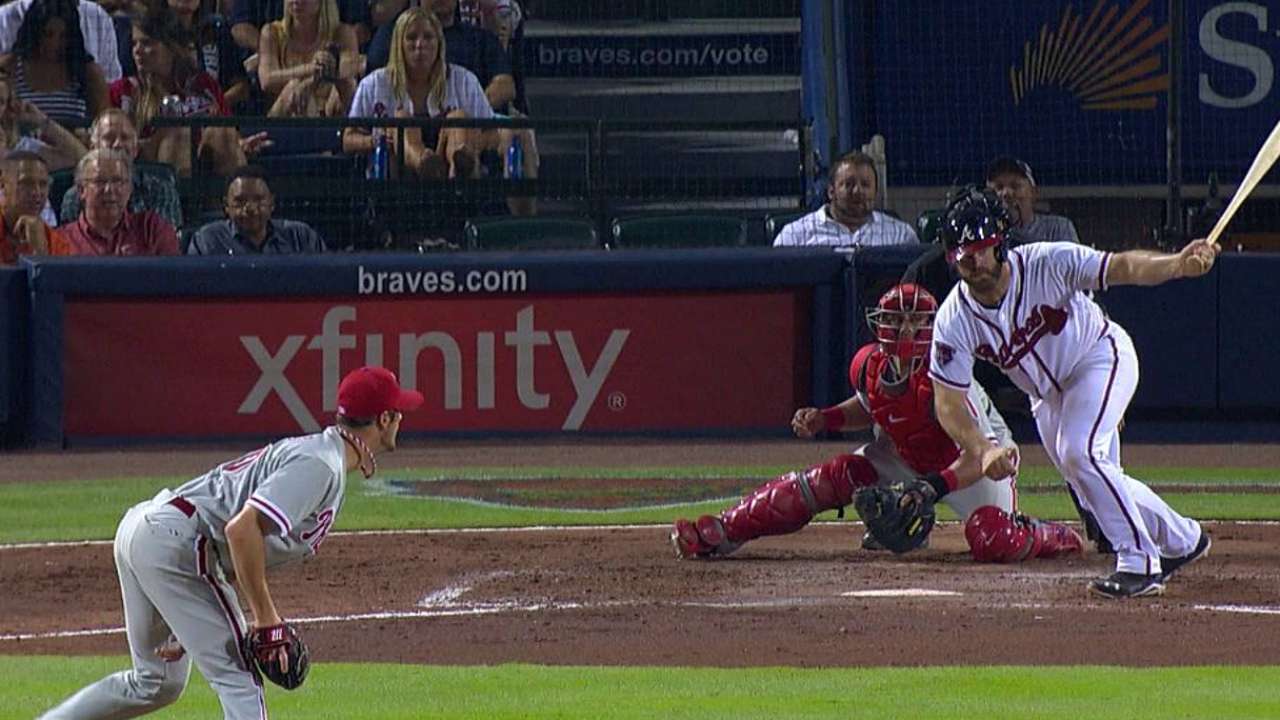 ATLANTA -- As Braves manager Fredi Gonzalez prepared for Tuesday night's game against the Phillies, he constructed a lineup that did not include his club's hottest hitter -- Evan Gattis, who had been behind the plate for 39 of the 44 innings his team had totaled over the previous four days.
"We've ridden him pretty hard," said Gonzalez, who plans to have Gattis in the lineup at least three times during this weekend's four-game set against the Nationals.
Fortunately for the Braves, the grind has not had an adverse effect from an offensive standpoint. Gattis has batted .406 with seven home runs and a 1.246 OPS during his current 16-game hitting streak -- which stands as the longest recorded by a catcher in Braves history.
Though he would like to have Gattis' bat in his lineup on a daily basis, Gonzalez does not seem interested in placing Gattis in left field as long as his primary duties are restricted to the catcher's position.
The Braves have had preliminary discussions about moving Gattis to left field if the they were to promote catching prospect Christian Bethancourt to Atlanta. But unless this decision -- which would have many other rippling effects -- is made, it appears Gattis will only appear in Atlanta's lineup on those days when he is behind the plate.
Gonzalez does not want the 6-foot-4, 240-pound Gattis to place added strain on his legs during his "off-days." The Braves have come to believe Gattis is at his best behind the plate when he does not play more than three or four days in a row.
Mark Bowman is a reporter for MLB.com. Joe Morgan is an associate reporter for MLB.com. This story was not subject to the approval of Major League Baseball or its clubs.