Biofile: The Tony Gwynn interview, 1993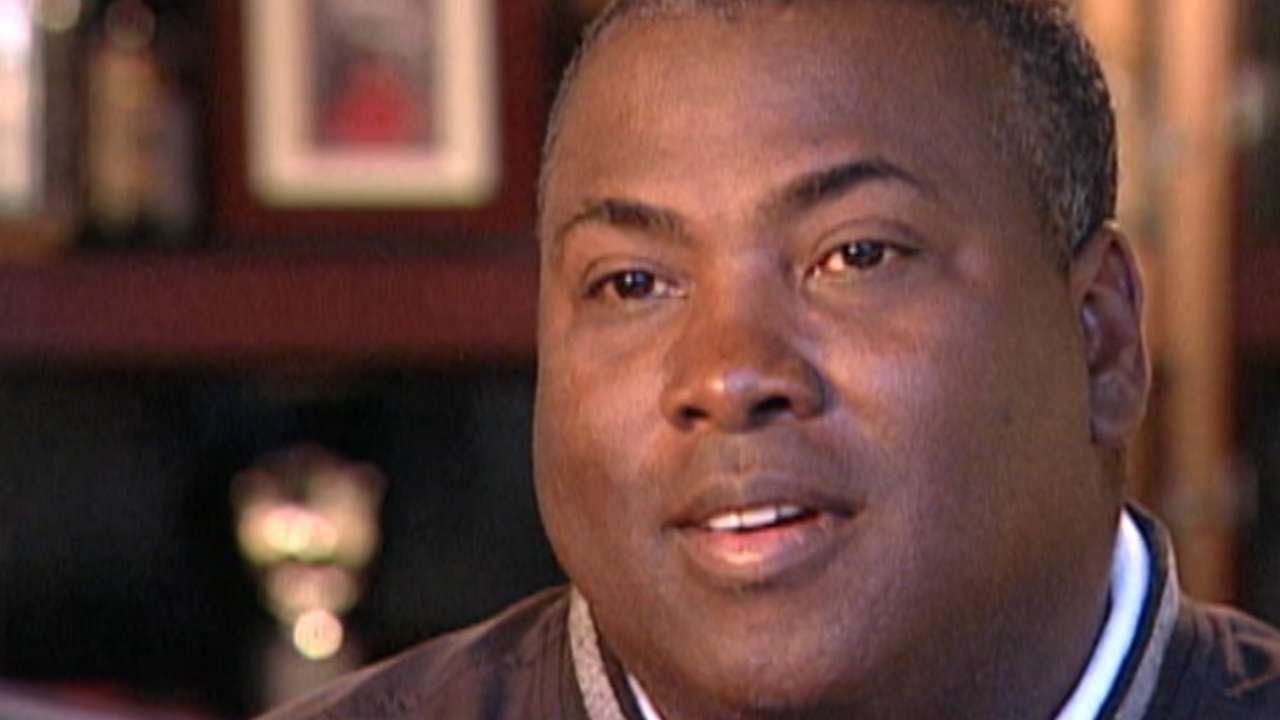 This Biofile interview with former Padres great Tony Gwynn was conducted at Shea Stadium in 1993.
Childhood Heroes: "Willie Davis. The way he could run. He didn't get a lot of ink, from my perspective. But he put up good numbers every year. Pete Rose. He had that single-minded purpose. He went out there and took care of business. Rod Carew. Similar to Pete Rose. But he did it quietly."
Hobbies/Interests: "Music, jazz, fishing."
Favorite Movies: "Wall Street. I don't know why ... it doesn't have anything to do with what I do. I just loved that movie."
Favorite TV Shows: "The Green Hornet. Mission Impossible. Quincy."
Nicknames: "T, T-Bone."
First Car: "'75 light blue Pontiac Ventura, with black interior."
Early Baseball Memory: "My Little League coach Joe Perruccio. He was really tough but he taught me how to hit a cut-off man, how to back up bases. He was a hard guy but he was really sharp. He taught me things guys didn't know when I first started playing pro ball."
Favorite Meal: "Barbecued pork chops, corn bread, scalloped potatoes, with a Coke."
Musical Tastes: "Jazz, George Howard, Najee, Grover Washington."
Closest Baseball Friends: "Joe Carter, John Kruk, Jerald Clark, Darrin Jackson, Will Clark, Roberto Alomar."
Toughest Competitors Encountered: "Will Clark. Intensity. It's easy to be intense hitting or taking a guy out at second base ... but he has it all the time ... batting practice, fielding practice, spring training. He has it all the time. And he's been like that since he's been in the Major Leagues. The most intense player I've seen in the Major Leagues."
Favorite Sport To Play Outside Baseball: "Tennis."
Favorite Sport To Watch Outside Baseball: "Basketball."
Favorite Hollywood Personality: "Michael Douglas."
People Qualities Most Admired: "That would be my parents Charles and Vendella. They're honest. They're outspoken, hard-working people."
Scoop Malinowski is a contributor to MLB.com. This story was not subject to the approval of Major League Baseball or its clubs.