Gwynn was one of best hitters in baseball history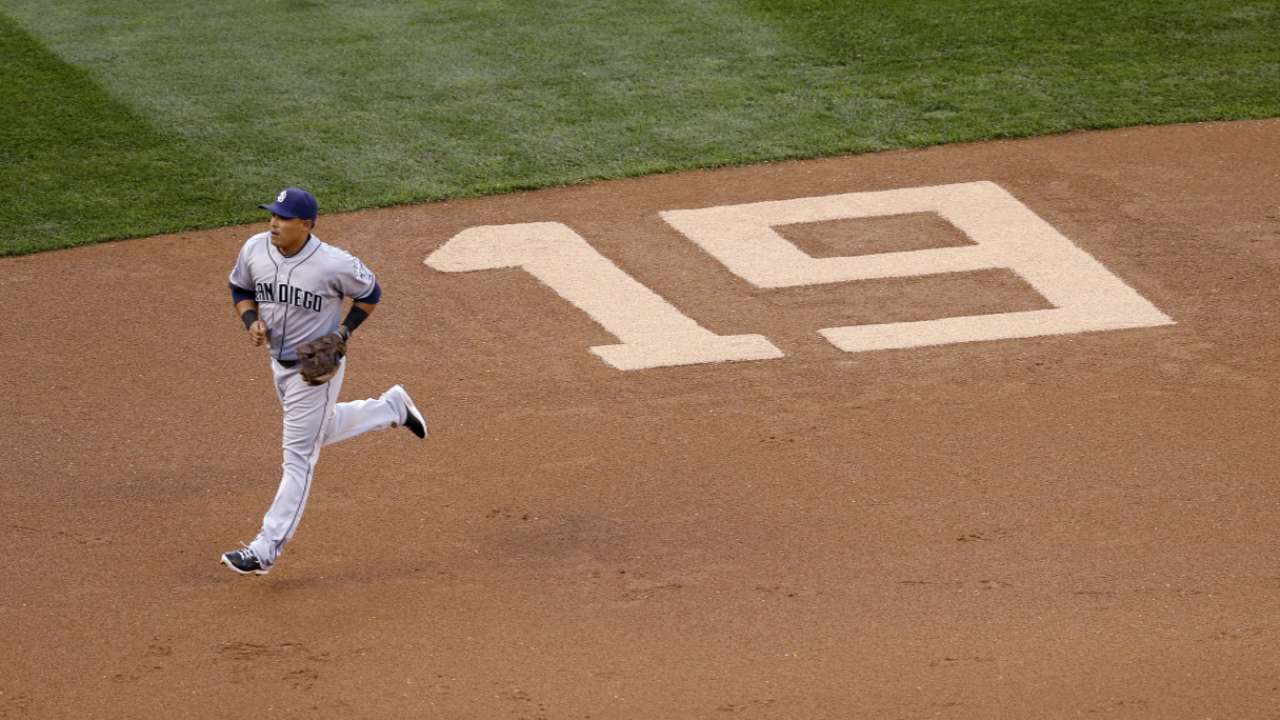 The baseball world lost legend and Hall of Famer Tony Gwynn on Monday. After a long, courageous battle with cancer, Gwynn passed away at the age of 54.
Although I knew Gwynn was battling cancer again, I'm in shock. He was larger than life to me since I haven't seen a better hitter than him. Along with Greg Maddux, Gwynn defined greatness in baseball for my generation. At Dodger Stadium before Monday night's game, they had a moment of silence to honor the greatest hitter since Ted Williams.
During his 20-year career, Gwynn had a .338 batting average. This is unheard of for any baseball hitter. He won eight National League batting titles.
No team could defend against Gwynn. He used every part of every baseball field to collect his hits. His 14 home runs in 1986 was his career high. Although he could have been a fantastic power hitter, Gwynn detested striking out. Every time he struck out, he felt like he let his Padres down. However, Gwynn's amazing hand-eye coordination prevented him from letting his Padres down often.
As a Dodgers fan throughout Gwynn's career, I hated when the Dodgers faced Gwynn more than any other player during that era, because Gwynn was nearly an impossible out. He would get a harmless single somewhere on the field, and then the Padres would rally and score a couple of runs.
Many times, Gwynn could have left the Padres as a free agent and earned much more money elsewhere, but he refused, earning him the nickname "Mr. Padre." By far, Gwynn was the most popular Padre since the team came into existence in 1969. The Padres even have a Tony Gwynn statue outside Petco Park.
In retirement, despite being the head coach at his alma mater, San Diego State, Gwynn sometimes served as an analyst for the Padres and TBS. Fans everywhere loved Gwynn, even if he had just beaten their favorite team.
Gwynn loved every aspect of hitting even though he was also an excellent right fielder. He won five Gold Gloves. For his humanitarian efforts in the community of San Diego, Major League Baseball awarded him the prestigious Roberto Clemente Award in 1999.
To the best of my knowledge, Gwynn was the first player to utilize videos to help his play. He would arrive hours early to watch videos of his swing to detect any flaws. Whereas most hitters prefer to watch videos of the opposition to learn the pitchers' tendencies and deliveries, Gwynn thought he could hit anyone's pitching if his swing was perfect. He spent many hours in batting practice to perfect his stroke.
Gwynn would talk to anyone about hitting. He befriended Williams, who was regarded as the greatest living hitter until his death in 2002. Once I saw a televised interview with both. It was fascinating. Although they had contrasting hitting styles, they had incredible knowledge of hitting. Gwynn had the most hits in his career off Maddux, who was the greatest pitcher in his era and will be inducted into the Baseball Hall of Fame this July. While other hitters couldn't hit Maddux at all, Gwynn found him easy since he had almost perfect control.
Everyone who watched Gwynn play will remember his love for the game. His ever-present smile shined anywhere he was. Every time a person saw him anywhere, Gwynn appeared to be enjoying himself. His sunny attitude and brilliant smile will be what I will miss the most.
Within two weeks, the baseball world lost Don Zimmer, Bob Welch and Gwynn Sr. All of them brought passion to the game and loved to teach baseball to the younger generations. Baseball will miss these three fine gentlemen.
Sarah D. Morris can be reached at sarahmorris27@gmail.com. This story was not subject to the approval of Major League Baseball or its clubs.