Strasburg one of Gwynn's many pupils
Hall of Famer coached Nationals' ace at San Diego State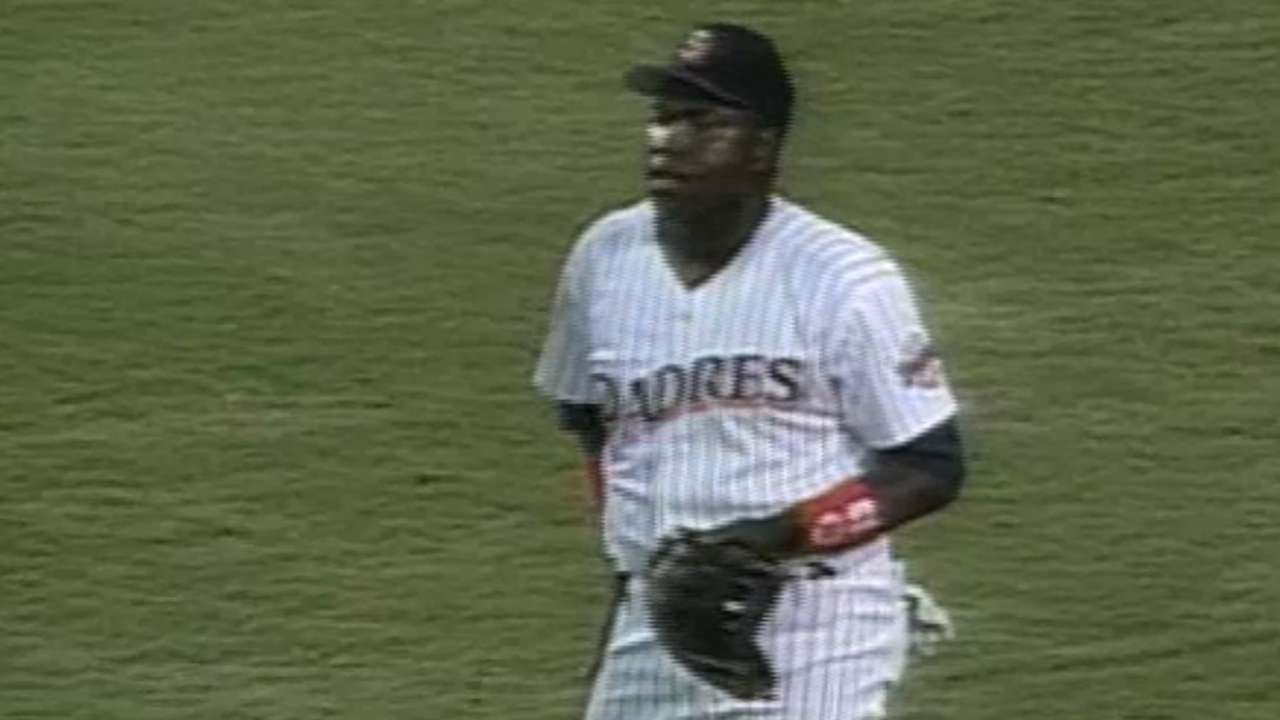 When a young pitcher named Stephen Strasburg first came into the San Diego State baseball program, he had a problem on his hands. Tony Gwynn, a Hall of Famer and the team's head coach, wasn't convinced the young man had it in him to do what it would take to be great.
To Gwynn, Strasburg needed to step it up with his conditioning, make a commitment to taking care of his body and his arm, and squeeze the most of his opportunity to become a Major League-caliber pitcher.
The light bulb went on, and Strasburg became the No. 1 overall pick of the 2009 First-Year Player Draft, going to the Nationals. Gwynn, who passed away Monday at the age of 54 after decades of imparting his love for the game of baseball to so many, had imprinted his legacy on another young player -- this one the top amateur arm in years.
In an interview before that Draft, it was evident Gwynn took a lot of pride in seeing Strasburg reach higher and become greater than he otherwise might have been without a reminder that he had to really want it, and strive for it.
"That's why coaches coach," Gwynn said in the May 2009 interview with MLB.com. "When guys get it and they understand what they need to do and how they need to do it, you kind of just let them go and sit back and watch the show. For Strassy, that's how it's been. To go through all the things he's gone through, especially this year, and handle it as easily as he has, it's really been amazing."
Gwynn, a third-round pick himself out of San Diego State, had always stressed hard work at the craft of hitting -- from time in the batting cage to time spent studying video. In his post-playing role as the baseball coach at his alma mater, that ethic wouldn't change when it came to molding pitchers who might someday make baseball their profession.
For Strasburg, the rapid ascension to stardom, the challenge of Tommy John surgery and the return to elite status in the Majors would not have been possible without the lessons learned from Gwynn. That much, he realized long ago, and expressed in 2012 as Gwynn was fighting his battle with cancer.
"He taught me so much about not only how to succeed in this game, but how to succeed in life," Strasburg said that spring. "What he showed me is, if you can work hard enough, you can achieve anything. It helped me really focus on what I enjoy, why I enjoy it, and playing the game for that reason."
John Schlegel is a national reporter for MLB.com. You can follow him on Twitter at @JohnSchlegelMLB. This story was not subject to the approval of Major League Baseball or its clubs.