Perez, Moustakas OK after minor injuries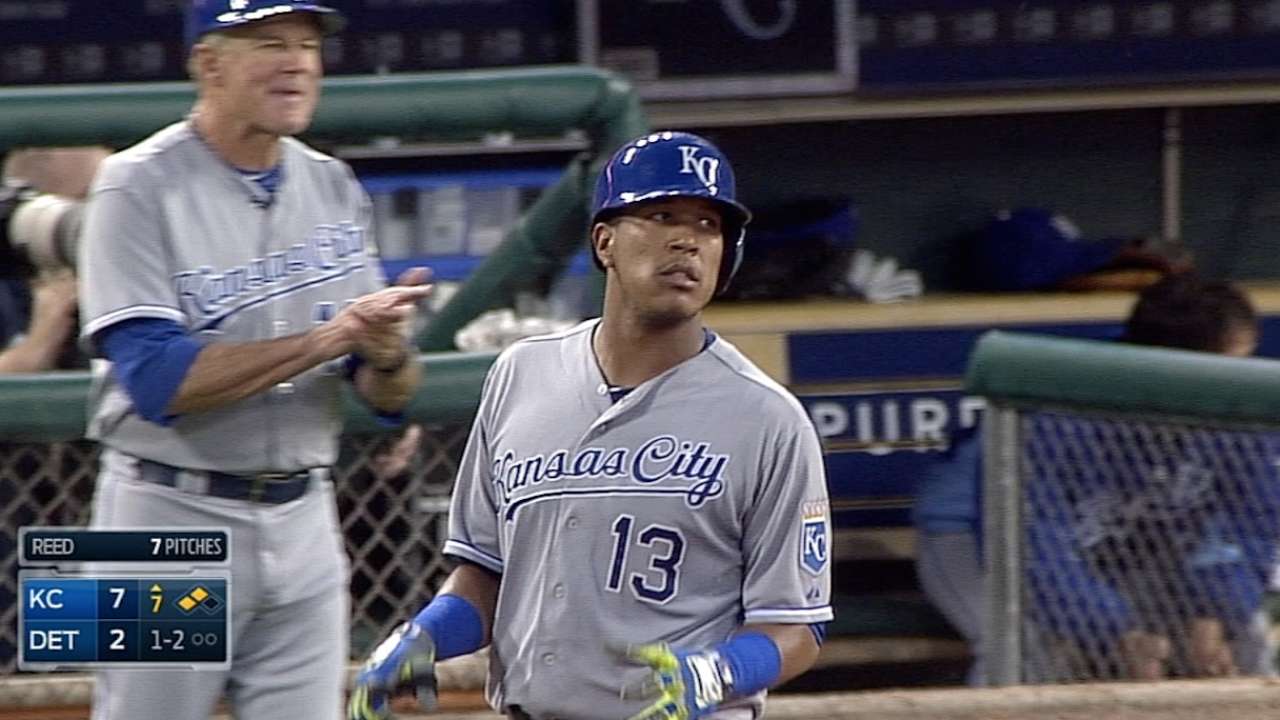 DETROIT -- Catcher Salvador Perez was hit by cramps in both calves and third baseman Mike Moustakas was hit in the forehead by a batted ball, but both Royals declared themselves OK after Monday night's 11-8 win over the Tigers.
Perez was taken out of the game after reaching base on an error in the seventh inning. Brett Hayes ran for him and took over behind the plate.
But Perez was smiling afterward in the clubhouse and had a one-word answer for his condition.
"Bueno," he said.
"He's fine," manager Ned Yost agreed. "He just got cramps in both his legs. They came in and made him drink a bunch of fluids and gave him an IV and he's fine."
Could he be back in the lineup on Tuesday night?
"Oh, sure. You know that," Perez said.
Moustakas was drilled between the eyes when Victor Martinez's chopper took a bad hop in the ninth inning.
"I figured in honor of the World Cup, I'd try to head-butt one back to the dugout," Moustakas said.
The ball didn't go that far, but did bounce back to pitcher Donnie Joseph at the side of the mound. It went for a single just before J.D. Martinez whacked a grand slam.
"I've never played soccer before," Moustakas said.
Dick Kaegel is a reporter for MLB.com. This story was not subject to the approval of Major League Baseball or its clubs.