Krol says sore left shoulder has improved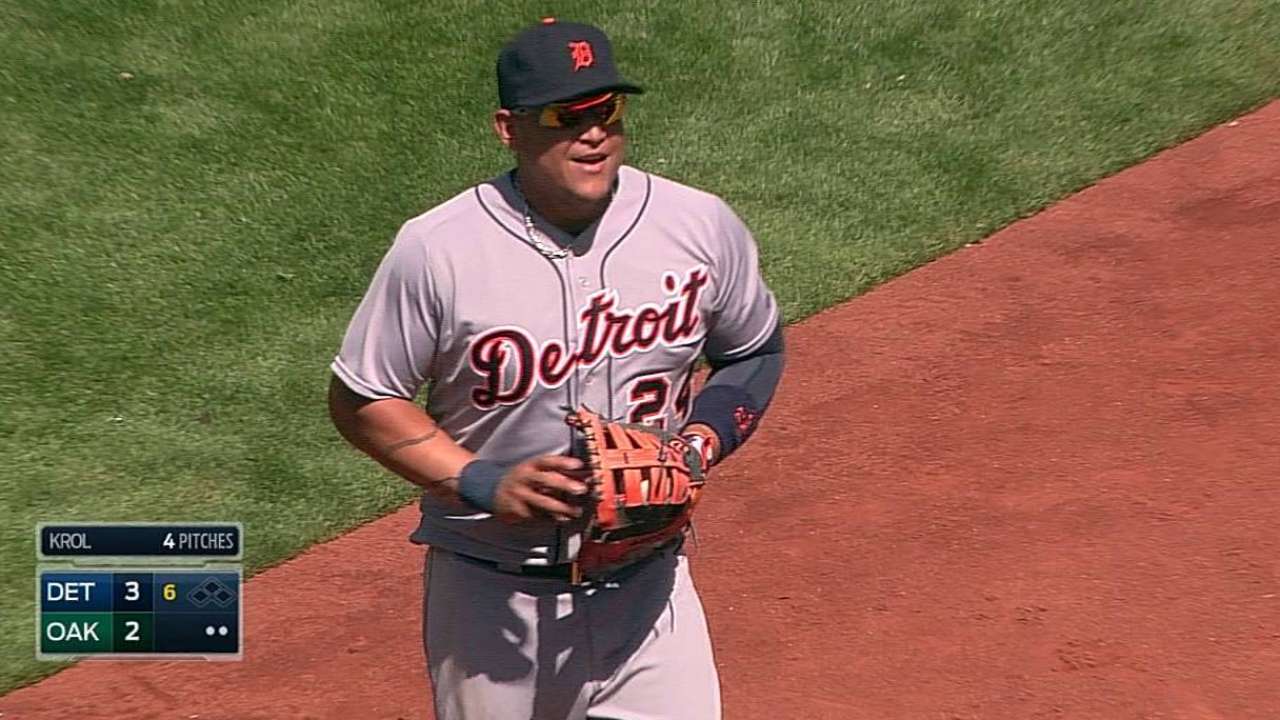 DETROIT -- Ian Krol said the left shoulder discomfort that bothered him in his last outing Saturday is an annual occurrence, which makes him fairly confident he can pitch through it. He also said it has improved a lot in the two days since.
"I've had the same thing [in the past]," Krol said before Monday's game. "It's not pain, just aggravating."
Krol has arm injuries in his history, having missed time in 2011 with a reported forearm injury. This appears to be more mundane, and not something that should cost him any time, though it could lead to a couple more days of rest.
Krol pitched through the shoulder issue Saturday to record four outs for his first Major League save. His velocity was a tick under his normal speed, but not alarming.
With two extra left-handers in the bullpen following the arrival of Blaine Hardy from Triple-A Toledo, the Tigers have options if manager Brad Ausmus wants to save Krol for a necessary situation. The options include Phil Coke, who found some recent success as a situational lefty before giving up three runs on three singles in the eighth inning Saturday.
Jason Beck is a reporter for MLB.com. Matt Slovin is an associate reporter for MLB.com. This story was not subject to the approval of Major League Baseball or its clubs.