Eiland shares his memories of Gwynn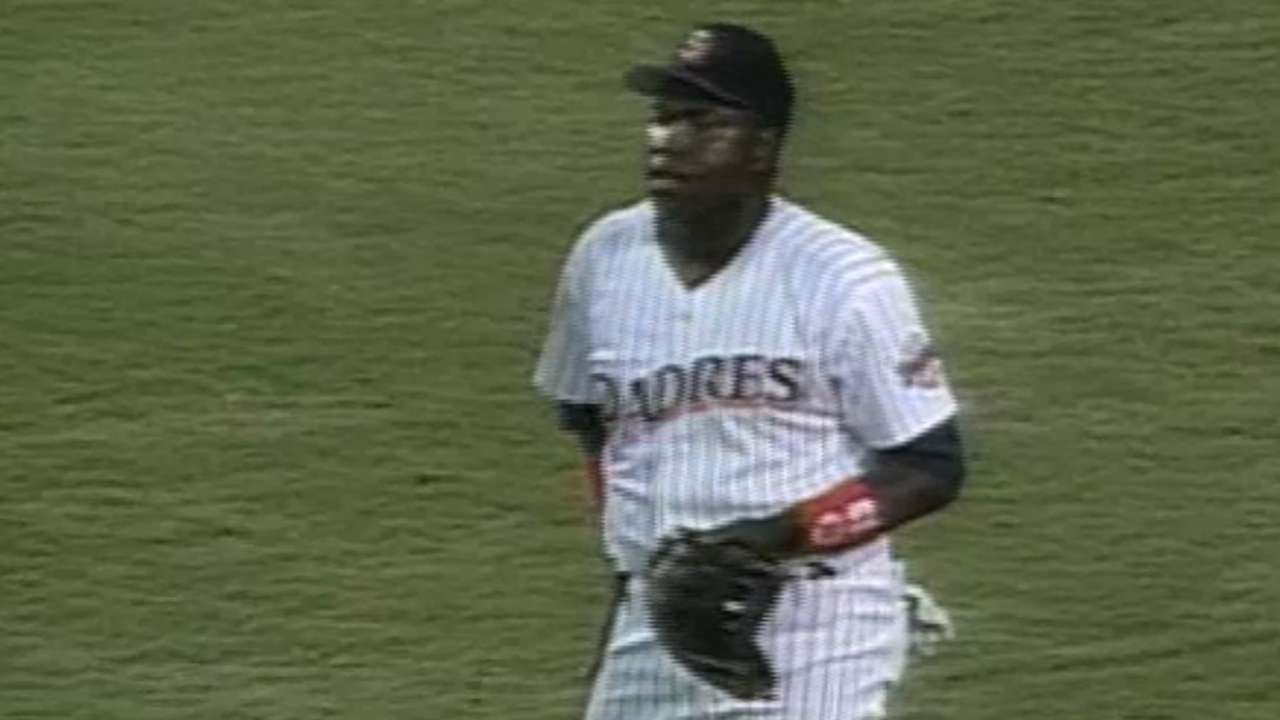 DETROIT -- Royal pitching coach Dave Eiland, a teammate of Tony Gwynn with the Padres in 1992-93, was among those saddened by the passing of the Hall of Fame hitter on Monday.
"Obviously he was one of the best hitters of all time, but for being the superstar that he was, he was very approachable, very down-to-earth," Eiland said. "He was always talking hitting, always offering advice to younger players, things like that. Just a pro of all pros."
Eiland also noted that Gwynn was a pioneer in the study of video, now a common tool in baseball.
"He prepared as good as anybody I ever saw," Eiland said. "He was doing his own video of opposing pitchers and his at-bats long before video was ever a part of this game. He would take a VCR on the road and record the games. Numerous times I'd see him climb up on lockers to hook up the VCR to a little TV in the clubhouse, home and road. Then he could watch his at-bats after the game and opposing pitchers and how they were trying to pitch him."
Gwynn was known as an upbeat person.
"He was a very happy guy, always the same guy, regardless of what was going on around him. Very focused and just the same guy every day," Eiland said.
Dick Kaegel is a reporter for MLB.com. This story was not subject to the approval of Major League Baseball or its clubs.