Gwynn leaves lasting impression on Indians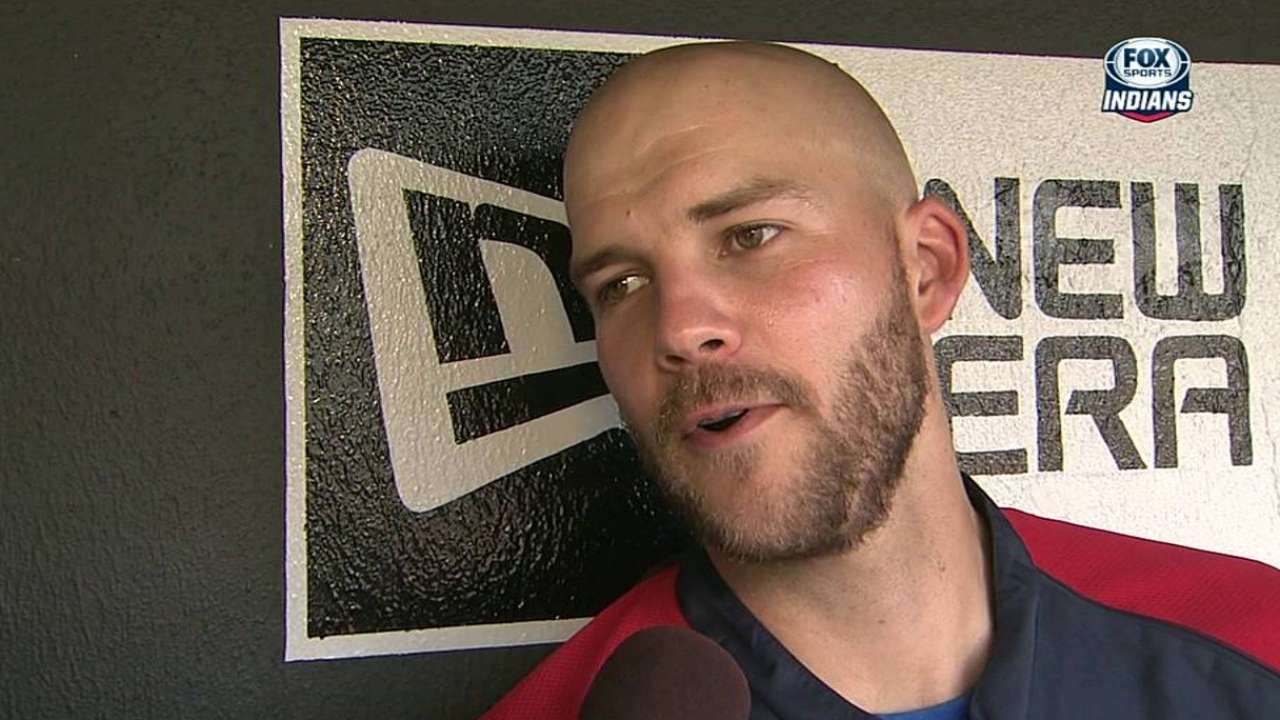 CLEVELAND -- Justin Masterson may have spent only one season playing for Tony Gwynn at San Diego State, but he spoke as if he'd known the man his whole life.
Gwynn, 54, passed away on Monday after a long battle with salivary gland cancer. "Mr. Padre" is remembered by many as one of the greatest contact hitters in the game, retiring with a .338 career batting average and a member of the 3,000-hit club before he was inducted into the Hall of Fame in 2007.
But Masterson remembers Gwynn as more than that: a coach, a role model, the consummate class act.
"What caught me the most off guard," Masterson said, "was one of the best hitters in the game of baseball -- a lot of times when people are good at something they gain an arrogance, maybe a 'I'm better than the rest of the world, I'm owed something' -- but what he proved more than anything was he taught me how to be professional. Because the way he treated people was unlike any other."
Most fans knew Gwynn as a crafty hitter who even some of the best pitchers in the game hated to face. Much of that, Masterson says, came from his ability to understand his opponent on the mound. After all, he was one of the first in baseball to popularize the use of video in preparation and analysis.
"He'd sit there at his desk and I'd chit-chat with him about how he'd approach me, or how he'd approach this guy, or what would go through his mind," Masterson said. "And he'd always end it with, 'There's no way I could hit you, Masty.' I'm like ,'Yeah, I'm sure you could probably hit .700 off me, but I appreciate the confidence.'"
Several others within the Indians organization spoke highly of Gwynn, including first-base coach Sandy Alomar, who spent parts of the 1988 and '89 seasons in San Diego.
"One thing that I remember the most is just what a person he was," Alomar said. "No matter if you were a rookie or a veteran, he treated you the same way, with a lot of respect. He was calling me by my real name, Santos. I always remember that."
Cleveland manager Terry Francona, who batted .346 in a partial season with the Expos in 1984, couldn't help but admire Gwynn's prowess at the plate -- even when he was directly competing for a batting title with him.
"In 1984, when I got hurt, we were one-two in the batting race," Francona said. "He went on to be who he was, and I went on to be what I was.
"He's such a rare breed that can do what he does."
Alec Shirkey is an associate reporter for MLB.com. This story was not subject to the approval of Major League Baseball or its clubs.