Indians welcome Cavs' Irving for BP, first pitch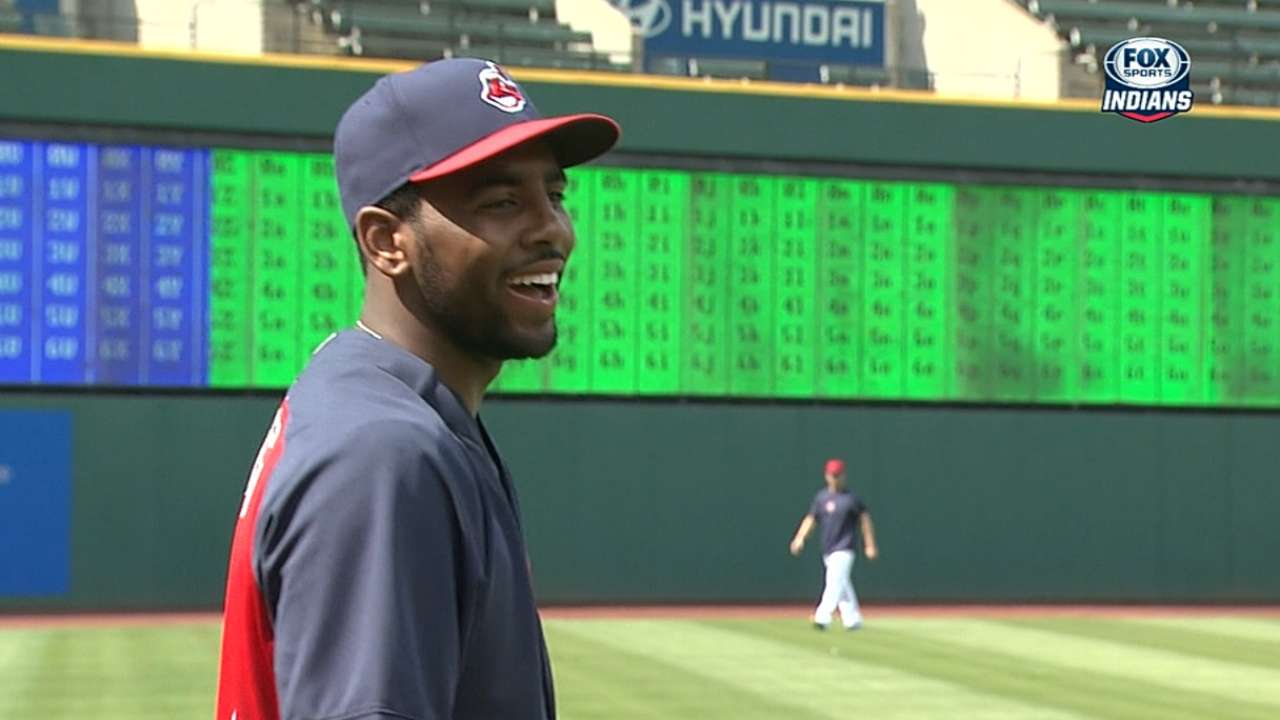 CLEVELAND -- Kyrie Irving didn't look half-bad wearing an Indians jersey, and first baseman Nick Swisher let the NBA star know as much when he stopped by Progressive Field on Monday.
Irving, the standout point guard of the Cleveland Cavaliers, greeted Swisher and a handful of others in the Tribe clubhouse before throwing out the ceremonial first pitch in the series opener with the Angels. But unlike Browns quarterback Johnny Manziel, whose scheduled first pitch on June 4 was canceled by inclement weather, Irving's moment was not rained out.
Irving seemed to enjoy himself as he took batting practice from backup catcher George Kottaras and shook his hand in the clubhouse, and the Indians players reciprocated.
"We wouldn't do it if it was a distraction," Indians manager Terry Francona said. We were very open with Kyrie that he was very welcome to do this. I think the players do enjoy it. It's not a distraction one bit. ... It's all positive. I hope I get the chance to meet him."
Alec Shirkey is an associate reporter for MLB.com. This story was not subject to the approval of Major League Baseball or its clubs.