D-backs reflect on Gwynn's passing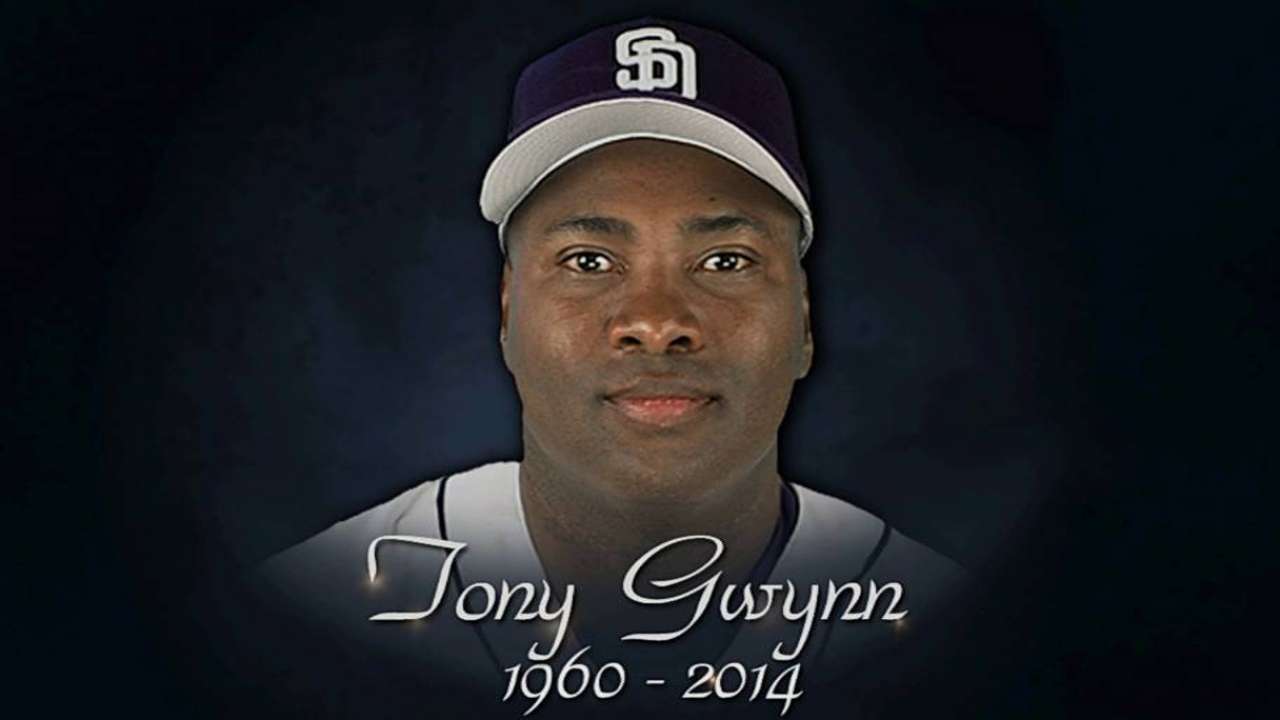 PHOENIX -- The death of Hall of Famer Tony Gwynn on Monday resonated with several members of the D-backs organization who knew the former Padres right fielder.
General manager Kevin Towers met Gwynn, who had been battling cancer of the salivary gland since 2010, in 1983, when they were both in the San Diego organization.
"He's probably the guy that put the Padres on the map," Towers said. "The minute he started doing the special things on the field, winning batting titles, [he] really became 'Mr. Padre' at a very young age."
Towers said that as good a player Gwynn was, he had just as big of an impact off the field.
"Just an icon in San Diego in every sense of the word," he said. "I think more people are missing the person and the dad, the family man Tony Gwynn, probably, [more] than the player."
After Gwynn's playing days were over, he ran into a future member of the D-backs -- closer Addison Reed.
Gwynn spent 12 years as the head coach of the San Diego State University baseball team. Reed played for the Aztecs from 2008 to 2010.
"It was a shock," Reed said. "I knew he was kind of not doing too well, but I didn't think it was that bad. You'd never know if you talked to him, if you saw expressions on his face, he didn't show that he was hurt or anything.
"He wanted everybody to be happy and not worry, and that's exactly what he did. He left a great legacy behind, and he's going to be missed."
Reed said that although Gwynn was obviously better known for his hitting ability, that didn't keep him from offering his help.
"I wasn't a hitter in college, but that didn't stop him from trying to help me ... try to become the best person I could be, not only on the field but off the field," Reed said. "He taught me how to be a professional and just more than [a player]."
Adam Lichtenstein is an associate reporter for MLB.com. Teddy Cahill is a reporter for MLB.com. Follow him on Twitter at @tedcahill. This story was not subject to the approval of Major League Baseball or its clubs.