Pujols explains reaction to getting hit by pitch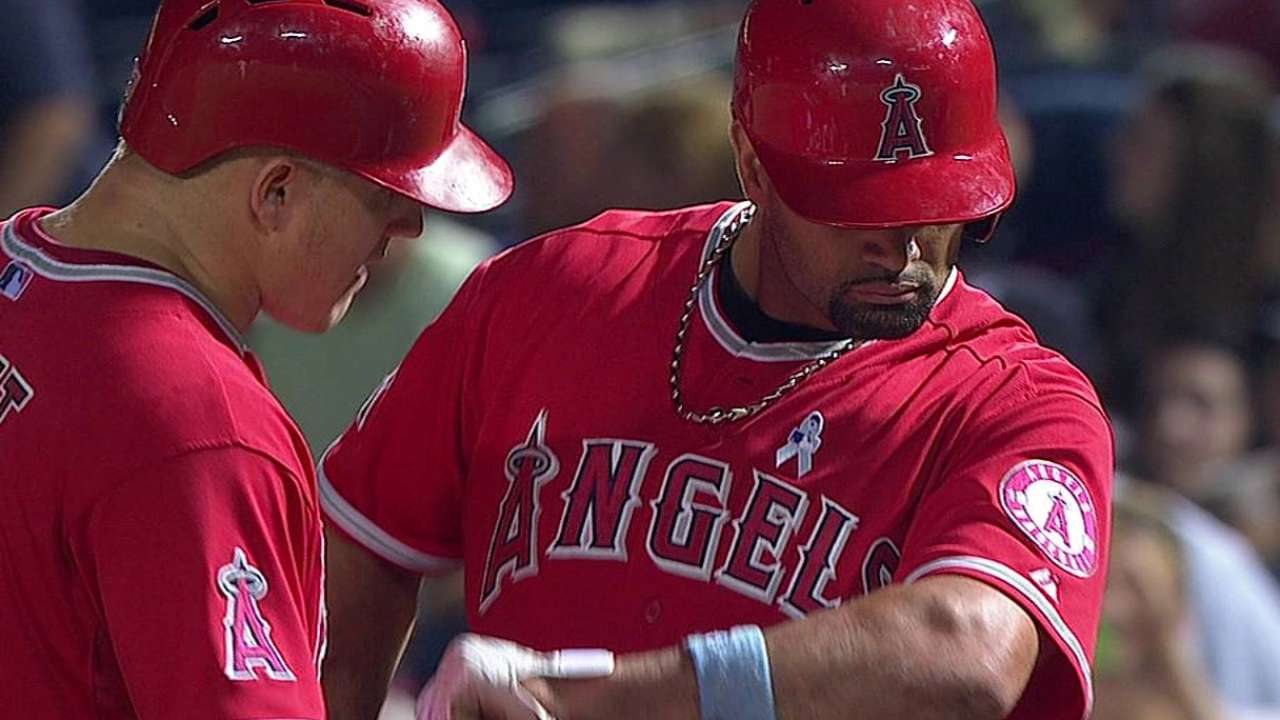 ATLANTA -- Albert Pujols was upset after taking a David Carpenter fastball right above his left elbow during the ninth inning of Sunday night's 7-3 loss to the Braves.
Pujols took his time as he walked to first base, exchanging words with Braves catcher Evan Gattis and home-plate umpire Angel Campos along the way. Although Pujols was angry, he did not believe Carpenter hit him on purpose.
"Why was he going to hit me intentionally with an 0-2 count?" Pujols said. "I was kind of more mad at the umpire because he was trying to tell me why I'm mad. And I'm like, 'You want me to laugh about it? I got hit by 96 miles per hour.' That was it.
Pujols shouted and did not immediately head to first base after Carpenter plunked him, prompting Campos to ask the Angels first baseman why he was angry.
"Well, I just got hit by a 96-miles-per-hour fastball," Pujols told Campos. "Why do you think?"
Joe Morgan is an associate reporter for MLB.com. This story was not subject to the approval of Major League Baseball or its clubs.