Scioscia returns to club after Welch's funeral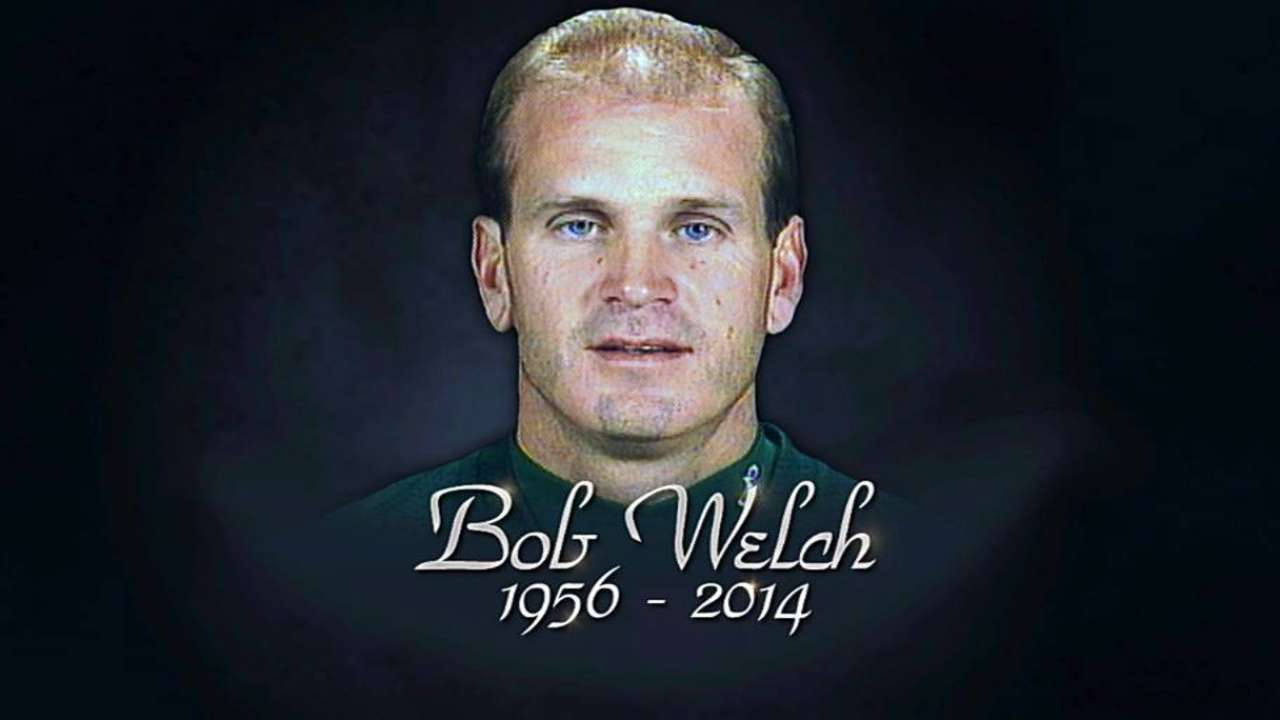 ATLANTA -- Angels manager Mike Scioscia missed Saturday's game against the Braves to attend the funeral of 1990 AL Cy Young Award winner Bob Welch, 57, his former teammate of eight seasons with the Dodgers.
"It was an emotional day, but it was, I think, very uplifting," Scioscia said. "It was a great tribute for Bobby and he had lots and lots of friends and family. It was inspiring to see that."
Welch was a beloved member of the baseball community. But for as many former players and coaches there were at the ceremony, Scioscia was impressed by how many lives the former pitcher touched off the diamond.
"A lot of ex-Dodgers, A's, just friends around baseball, but that was really just a small portion of it," Scioscia said. "Bobby had a lot of friends from a lot of different areas."
Bench coach Dino Ebel managed in place of Scioscia, who missed a wild game that saw the Braves rally back from deficits in both the ninth and the 10th innings before the Halos finally came out on top with a five-run showing in the 13th inning.
"You're still involved; you never watch the game as a fan," Scioscia said. "Dino was making the moves he needed to make. Dino and [pitching coach Mike Butcher] have a good handle on the parts of the club they needed to make moves on."
Joe Morgan is an associate reporter for MLB.com. This story was not subject to the approval of Major League Baseball or its clubs.